Description
Heal the past and enjoy more fulfilling relationships


December Theme: Releasing the old, inviting the new


We invite you to attend our workshop to explore your life and relationship challenges, so you can open up to new possibilities and enjoy deeper connections to others and yourself. We are offering a nourishing and safe environment where you can work with what is important to you and connect with others who would like to do the same. To foster greater intimacy within the group we are making this workshop available to no more than 12 participants.
This workshop is for people who:
feel lonely or disconnected

struggle with recurring problems in relationships

are stuck or in transition


You can take away:
greater sense of connection, belonging and community

new perspectives and greater fulfillment

more groundedness, safety and peace
TESTIMONIALS:
"I am very grateful to Gayane and Marcela for leading the 'Fullness and Flow of Life' workshop. Their gentle and compassionate approach to group therapy has given me the courage to open up my feelings to others, which has been a valuable healing experience for me." Adrian Hoyle
"Gayane and Marcela were sensitive, soulful and deeply caring facilitators of our process and well-being, listening deeply and co-creating with us in a field of emergent awareness and transformation. I really appreciated the mystery and beauty of what came forward for healing and greater understanding from all of the participants." Lynette
"Everything that enters a relationship can heal." Thomas Hübl

This workshop is part of a series of workshops that we offer, so we can facilitate deeper capacity for self-understanding and transformation. Our intention is to empower you to experience greater fulfillment in life and relationships.


---


Facilitators
Marcela Urban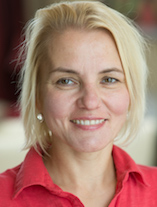 Marcela's training in Somatic Experiencing® trauma resolution and Family Constellations will support your journey of reconnection with people in your life and with yourself.
She has studied and trained with teachers who are experts in their field both in the USA and Europe. Her work is further influenced by various embodiment practices, study of the Enneagram, Adult Attachment Re-patterning method and Expressive Arts.
She is a PhD student of Psychology at Meridian University. She is passionate about empowering people and enjoys working with individual clients and groups. To learn more about Marcela and her work, please visit her website.
Gayane Kulikyan, MA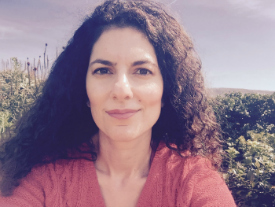 Gayane's curiosity about human relations began at the age of nine, when she and her family had to flee their homeland due to civil war. Gayane is a global citizen who grew up in four countries (Azerbaijan, Armenia, Russia and the US). She supports people who feel disconnected and like they don't belong anywhere and who want to create meaningful connections, lasting relationships and who desire to find their true home.
Gayane is currently studying with a modern mystic and spiritual teacher Thomas Hübl. She is participating in year long project that brought together 150 people from 39 countries, called the Pocket Project. To learn more about Gayane and her work, please visit her website.

---
FAQs
Who is this workshop for?
This workshop is open to adults who are single or in a relationship, from all stages of life, all genders, and all religions. You can work on any kind of a relationship, including one with yourself, friends, parents, co-workers, etc.
Will I have to reveal personal stuff?
We understand that working on relationship issues is deeply personal and vulnerable. We are committed to holding a safe space where personal issues can be shared; however, it is up to you how much or how little you want to reveal about your challenges and your life story.
What are my parking options?
Private lot as well as street parking are available
What do I need to bring with me?
Pen and a journal are optional. This is an experiential workshop, wear comfortable clothing and please don't put on any scents.
How can I contact the organizer if I have a question?
Please contact either Gayane or Marcela.
Gayane's contact info: gayane@concordinlove.com, 949-237-2565
Marcela's contact info: marcela.urban@marcelaurban.com
Do I have to bring my printed ticket to the event?
No. We will have a list of people who registered.