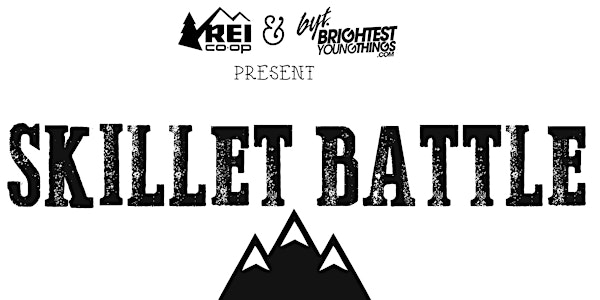 *FULL* REI's Skillet Battle- Amateur Chef Registration!
When and where
Location
Wunder Garten 1101 First Street Northeast Washington, DC 20002
Description
~We are NOW FULL~
Thank you for your interest- please sign up for the waitilist in case we have a cancellation!
Skillet Battle is FREE to attend as a spectator- join us July 22nd from 1pm - 5pm at Wundergarten
Calling ALL AMATEUR COOKS!
Are you queen/king of the kitchen? Do you love cooking? Do you watch Chopped religiously and yell at the TV how you could do better?! Time to PROVE IT!
On July 22nd, REI + BYT are hosting Skillet Battle at the Wundergarten - it's a celebration of all things camping and cooking, featuring everyone's favorite CAST IRON COOKIN UTENSIL - THE SKILLET!
To celebrate, we're throwing a cooking competition! We're inviting 10 amateur chefs (that's you!) to participate in our actual SKILLET BATTLE! A cook off where everyone cooks a dish in a skillet- and the best chef wins COOL PRIZES!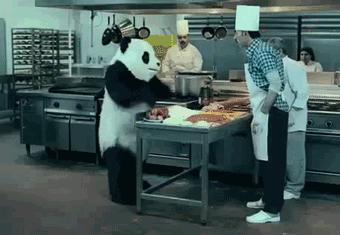 PRIZES
The winner will receive
Lodge Cast Iron SKILLET! (duh!)
Deluxe Snow Peak Camp Kitchen
MORE THINGS!
Here's how the competition works:

There will be 10 contestants! (hurry! only ten spots will fill up fast!)
Each contestant receives
One skillet

One camp stove

One table for cooking
Each contestant brings with them
15 ingredients + salt, pepper, + one butter/oil to use in their dish
Goal: Cook ONE imaginative dish in the time allowed on a skillet. Your one dish will be judged and prizes awarded according to the judges' preferences.
Time allowed: 45 mins for prep/ cooking/ plating
AMATEURS ONLY! No professionals allowed! IF you are a professional chef and you are interested in competing please email marissa@brightestyoungthings.com
ELIGIBILITY
Amateur Level
Anyone who is interested + EXCITED ABOUT SKILLET COOKING
RULES
Contestants must be 18 years or older on July 22, 2017

Contestants must use only 15 ingredients (salt and pepper + butter/oil does not count), any spice blend MUST arrive pre-blended or they will be counted individually

The participants must bring all needed small equipment and kitchen utensils (such as cutting boards, knives, bowls, plates), as well as any other materials needed to cook and serve, EXCEPT for the skillet which will be provided

Contestants are ONLY allowed the 1 skillet + 1 camp stove for cooking

Good sportsmanship, sanitation and organization will be the prevailing attitude throughout the competition.

No sous chefs are allowed

The dish must be cooked and served entirely on a skillet.

The dish must be entree sized but can be sweet or savory.

Competitors will be judged based on their dish's taste, creativity, presentation, and ingredient choice.