Description
Join Intuitve Coach/Sound Healer Kirsten Korot & Kara Karstedt Community Coordinator | ATHLETA Fashion Square & Woodland Hills
with Special Guest Athelta Brand Ambassadors Gayle Fuller & Ligia Floyd
When : Friday 12/21 @7pm
****Doors Open at 6:30pm

Where : Blanks Studios 15030 Ventura Blvd. #19 Sherman Oaks, CA 91403

Cost : $22 preregister /$27 day of
---
Join us for a very special Full Moon & Winter Solstice to create a sacred space for women in our community to come gather, share, learn, receive and uplift one another as we move through the end of 2018 which has been a challenging year for so many of us.
This Last Full Moon of the Year and Winter Solstice are a perfect time to move through practices and rituals that can open us up for rest, reflection, release so that we can create space for new dreams, intentions and plant seeds for moving into the New Year feeling more peaceful and empowered.
• Collective sharing and storytelling
• Full Moon Releasing and Setting Intentions for 2019
• Sound Bath with Crystal & Tibetan Bowls, Gong, Ocean Drum, Chimes

• Guided Mediation
• Reiki Healing
• Nature Mandala - Each attendee is asked to bring a piece of nature to add to this group creation
• Rest, Relaxation and Restore Time
• Mix & Mingle with Tea & Healthy Nibbles
• Giveaways from Athleta, Kirsten & other local women owned businesses

What to Bring:
~Make sure to create your most comfortable space . Comfy suggestions: Blankets, pillows , water, yoga mat , eye pillow ~ Also, wear comfy clothes so you can relax.
- Journal or paper & pen for our Full Moon Releasing & Setting Intentions
- Bring a Piece of Nature that you resonate with (stones, crystals, feathers, plants, herbs, etc) to add your spirit to the Nature Mandala in the center of our Circle
Space is limited make sure you RSVP to reserve your spot .

There is parking in the lot and street parking.



Who are we?
Kirsten Korot (Host)

Kirsten is an Intuitive Coach, Sound Healer, Guided Imagery Master and Founder of Nature Nurture Experiences™ Kirsten was always intuitive from a young age and followed her passion into the healing world getting certified in Toning and Sound Healing as well as a Guided Imagery Master Certification. When faced with a life-threatening illness for which there was no cure, Kirsten created her own healing proticol using sound healing, guided imagery, body talk, and mindfulness in nature to release the illness from her body. She knew she needed to bring this work to more people through classes, private sessions and special Nature Nurture Experiences™. One client described it as "Such a sublime spiritual experience being in Kirsten's treatments / sound baths, from her calming healing voice to her compassionate sincere wish to heal people and their ailments. Not just practical mental & physical health but holistic body and mind she is an Artist.
Kirsten has always felt a strong pull to create Women's Circles and bring together women in community not merely to network but as a space to come rest, heal and restore, empower, support, gather and create together. Each women is to be celebrated for her own unique gifts and there is a sense of collective healing that happens when women come together. Get to know more about Kirsten at www.kirstenkorotinternational.com
Kara Karstedt (Co-Host & Community Coordinator | ATHLETA Fashion Square & Woodland Hills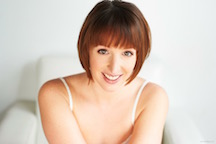 Kara Karstedt is a local resident of Sherman Oaks and a brand new newlywed. She leads a busy and active life as the Community Coordinator for both the Fashion Square & Woodland Hills ATHLETA. Having worked with Athleta for 5 years, Kara loves the opportunity it gives her to give back to women in our community. You can catch her out and about at fitness classes and health related events all over the area.
MEET OUR ATHLETA BRAND AMBASSADORS
Gayle Fuller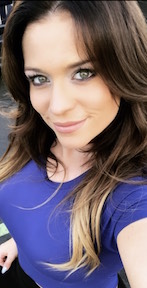 Gayle is a busy mother of 4, fitness pro and reiki healer. After all of the "Yang" in her life, Gayle discovered the importance of her need to find the "Yin". She had always had a very healing energy and people love being around her, eventually she felt a huge push towards the healing world. She became attuned in Reiki by her mentor and is now able to be a vessel for the universal life Force to heal. Reiki guides our body's innate ability to restore harmony and balance with itself. After a session with Gayle, you will leave feeling aligned, invigorated and Harmonious. Get to know more at http://instagram.com/gaylespin

Ligia Floyd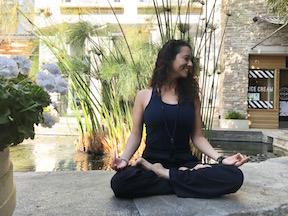 Ligia is a RYT 500 Certified Yoga Instructor. She has a background in Psychology and has been practicing yoga for over ten years. Ligia teaches both Vinyasa and Hatha style classes along with family and yoga for kids and teens. Ligia will be offering a guided meditation using imagery and breath work for grounding and self awareness, leading to a relaxed state of mind and enhancing the motivation to receive.
https://www.cultivateyogawithligia.com