FULL MOON - WALK IN THE WATER - ROCKAWAY BEACH COMB
Event Information
Location
SMALLWATER BEACH 96TH RELIEF CENTER
1-83 Beach 96th St
Far Rockaway, NY 11693
Description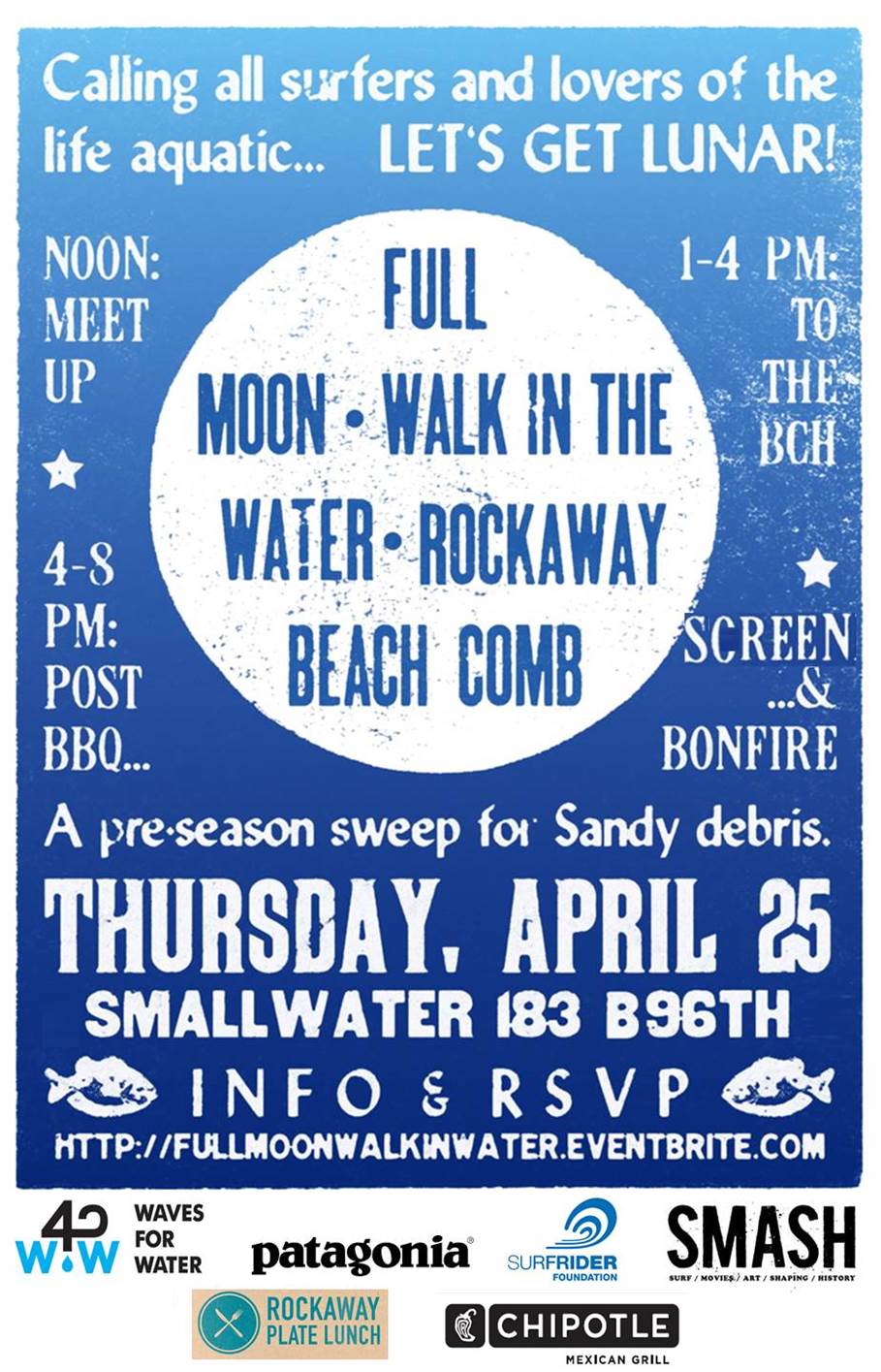 Surfers, water lovers and friends please join us in Rockaway at the Smallwater Relief Center (B96th) for a full moon beach comb. We are looking for those willing to suit up and get in the water as well as others to stay on shore and assist as we do a sweep for remaining Sandy debris. Please bring your own gear if getting in the water as we will be providing the tools necessary for the sweep but not wetsuits.
A post party to kick off the season will follow at B96th including BBQ by the Rockaway Plate Lunch Truck, Bonfire and one of a kind Surf Film DJ set courtesy of SMASH. Get on board!
*Poster art thanks to @mister_furious.
Date and time
Location
SMALLWATER BEACH 96TH RELIEF CENTER
1-83 Beach 96th St
Far Rockaway, NY 11693