Sales Have Ended
Ticket sales have ended
Hi love, Thank you for joining us for this magical full moon event! Finding us on the beach will be easy, just follow the blue path north of the Lifeguard Building on Topanga Beach. If you have any issues finding us or are running late, please text Michelle at 818-667-1779 and she will help guide you to our healing space. So looking forward to sharing this magical evening with you! Blessings, Athena & Michelle
Sales Have Ended
Ticket sales have ended
Hi love, Thank you for joining us for this magical full moon event! Finding us on the beach will be easy, just follow the blue path north of the Lifeguard Building on Topanga Beach. If you have any issues finding us or are running late, please text Michelle at 818-667-1779 and she will help guide you to our healing space. So looking forward to sharing this magical evening with you! Blessings, Athena & Michelle
Bring a Friend Full Moon Ritual Ceremony and Crystal Reiki Healing. Release and Renew your Spirit to create space for the new and wonderful.
About this event
Bring your crystals and a towel and enjoy an afternoon Releasing all that no longer serves you with a Powerful Full Moon Ritual and Ceremony blessed by the gift of crystal reiki on the beach with acclaimed author of Raise Your Vibes! and Reiki Master Athena Bahri of Crystal Reiki Healer and Dr. Michelle Chernyak of Know What Is Real for 2 hours of chakra healing, positive vibrations, Oracle Card readings, Make Magical Moon Water, and a Powerful Full Moon Release. Together we will release, renew, and create space in our lives for the new and wonderful to enter our worlds. Raise your vibes and experience deep heart-centered healing as the powerful energy of the Full Moon, Mother Nature, Crystals, and Reiki come together in a magical setting!
Athena infuses Guided Meditation, Crystals, and Reiki to realign the chakra system, stimulate the flow of Chi, and release stagnant energy in the chakras to ensure you are in the highest vibration. This gentle yet powerful healing session creates shifts within your energy centers in a safe and loving environment, allowing your body, mind, and spirit a profound healing experience.
Michelle brings her divine guidance of the Angels together with powerful Intention Candles to help you live a life of intention with your dreams and goals at the center for your highest good. She is the inspiration behind the chapter on Intention Candles in Raise Your Vibes! and an Earth Angel and Healer, Mother and Doctor of Pharmacy.
Celebrating 35 years of friendship and soul connection, Michelle and Athena bring you the gifts of love and healing in a safe environment to share with your favorite person or come and meet that soul searching for your divine friendship too!
On the beautiful setting of Topanga Beach, just north of the Lifeguard building, we will meet for 2 hours of spiritual conversation, enjoy Full Moon Release Ritual and Ceremony, Make Your Own Magical Moon Water, Angelic Guidance, tips to raise your vibration, chakra balancing, and experience divine healing energy as you ground yourself in nature.
This session offers attendees a safe and healing environment to release all that no longer serves you, a Fire Release Ritual, Magical Moon Water, and Ritual Tools for your own Ritual to take with you, meet the author and healers for a Q & A, Crystal Reiki Healing, Angelic Guidance Reading, and closes with a Reiju Blessing for your highest good.
*Open to all ages, colors, creeds, disabilities, genders, and everyone in between. Reiki is a blessing to be enjoyed by all. Bring your favorite person. Each person requires a ticket. Limited space available. Blessings!
What you receive:
• Release of your burdens, traumas, pain, and heartache under the Full Moon.
• Spiritual Conversations with like-minded souls and friends.
• Pen/Paper for your ritual.
• Fire Burning Ritual.
• Make Your Own Magical Moon Water.
• Tools for your Full Moon Release Ritual.
• Oracle Card Reading for Guidance on your Path.
• 40 minutes of Crystal Reiki Meditation
•Chakra Balancing
• Reiju Blessing
• Signed copies of Athena's newly published book Raise Your Vibes! available for purchase on-site or as an add-on here.
Optional Items to bring:
• Towel, Mat, or Blanket
• Masks (may be removed with social distancing observed)
• Your Crystals to be Reiki Infused during the Reiki Healing
•Comfortable clothing and Sweater
• Your Favorite Person
• Your smiles!
Location Details:
• Located at Topanga Beach north of the Lifeguard building.
• Follow the Blue path to the designated space.
• Easy parking on the street or in the lot at Topanga Canyon and PCH, nearby restrooms.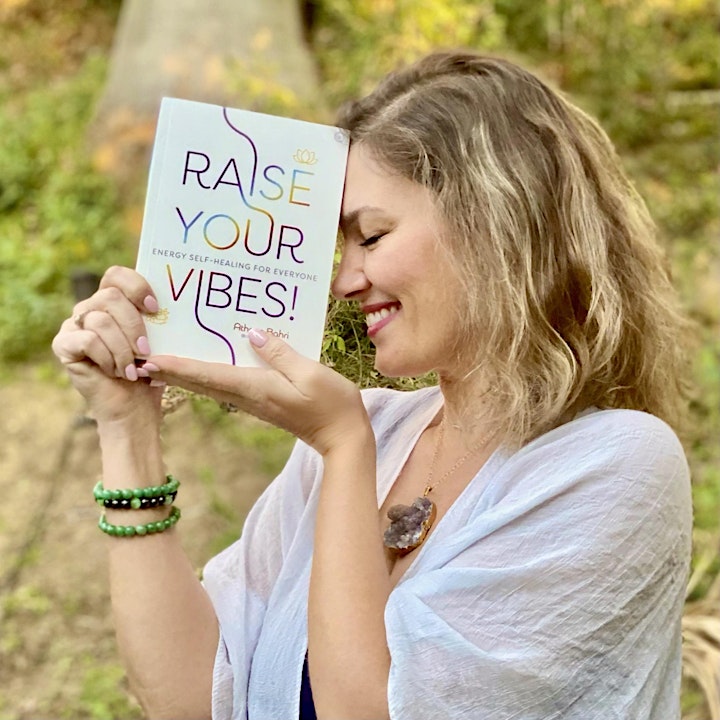 Athena Bahri is a certified Reiki Master, Crystal Reiki Master, chakra healer, and the creator of Crystal Reiki Healer, one of the fastest-growing online presences in the field raising the energy vibration for all beautiful souls searching to better their lives. In addition to creating content for Instagram, YouTube, and her website Crystalreikihealer.com , Athena contributes to podcasts and radio shows, teaches online courses, and performs Reiki healing locally in California as well as reaching people around the globe via distance healing. Find out more in her brand new book Raise Your Vibes! available now on Amazon and in all good bookshops.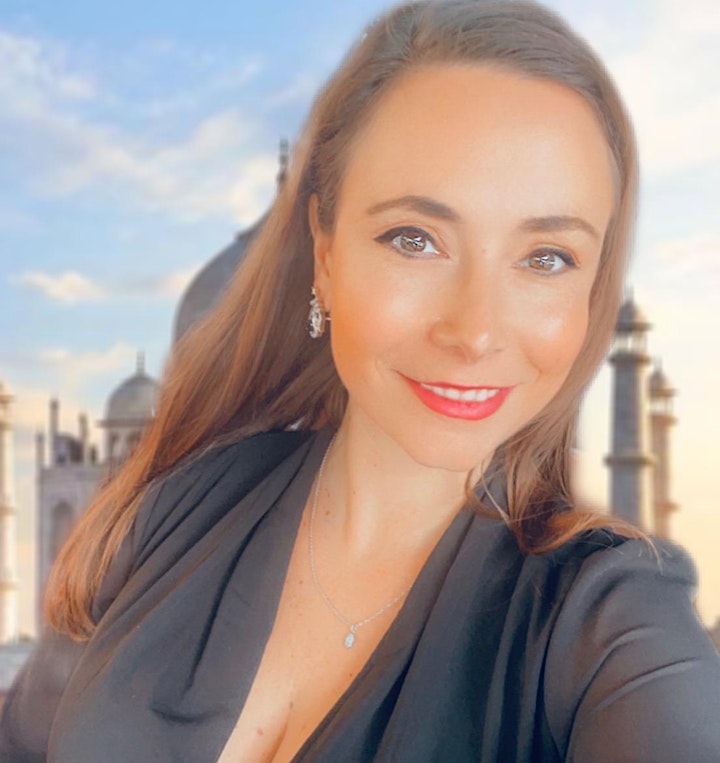 Dr. Michelle Chernyak is a licensed and practicing Pharmacist, Psychic Intuitive, Empath, and creator of Know What Is Real on Instagram, your place for spiritual enlightenment guiding you through the challenges of life to uplift your spirit with divine guidance and daily Inspirational tools and quotes to raise your vibration. Working with individuals on a personal level, she is truly a divine inspiration to our collective consciousness. Find out more about Michelle on Instagram @knowwhatisreal.
Organizer of Full Moon Reiki Release Ritual and Ceremony
Athena Bahri is a Certified Reiki Master and Certified Crystal Reiki Master with a passion for healing through divine love and energy and passing that gift onto others so they may heal themselves. She uses her expansive knowledge of Crystals to heal and balance the chakras and infuses Reiki energy with Crystal energy for powerful and life changing healing. With her warm and motherly aura, she gives love, peace, a sense of calm, and deep rooted healing energy to all those she connects with.