Full Moon Sound Healing (Sound Bath) with Roxie & Dream Catcher, a 108-foot by 110-ft. Suspended Kinetic Sculpture at 1 Hotel's WeHo Skyline
About this event
This special sound healing event will take place on 1 Hotel's Skyline Deck with spectacular views of Downtown LA to Santa Monica and underneath 108-foot by 110-foot suspended kinetic sculpture, Dream Catcher by Janet Echelman.
Celebrate the first Full Moon of the year with self-care and ancient sound, underneath the 108-foot by 110-foot suspended kinetic sculpture, Dream Catcher.
Deeply relax into the healing sounds of Crystal Bowls, Symphonic Gong, Ocean Drum, and Koshi Chimes. This transformative sound journey will welcome a feeling of peace, calmness, and leave you feeling refreshed. As always, Roxie will read a poem by the ancient Persian poet and mystic, Rumi to guide the session.
Sound Healing is a meditative acoustic sound 'concert' that brings you to a state of deep relaxation, activating your theta brainwave state and your body's own natural system of self-healing.
This will be a heart opening experience connecting the mind, body and soul.
Please note:
"Doors" open at 3:15 pm
Parking validation is available
The event starts promptly at 3:30 pm – unfortunately we cannot accommodate late entries or refunds for late arrivals
Please do not attend if you are not feeling well
Covid safety protocol below
What to bring:
A yoga mat (there will be a handful of mats available if you forget yours!), extra blankets for warmth, a pillow, as well as anything else you need to be comfortable while lying (or sitting) for about 70 minutes
Comfortable clothing
Personal crystals and eye masks are welcomed
Show proof of full vaccination
Masks are required
Your beautiful self - be ready for good vibrations!
Time/Parking/Important Informaiton:
Please arrive on time (again recommended arrival is by 3:15 pm) and allow time for parking, check in and to get comfortable with your surroundings. The sound healing experience will begin promptly at 3:30 pm. Due to the nature of the event we are unable to accept late entries. There are no refunds. The session will conclude around 4:40 pm just in time for sunset!
Let's chill out and go deep!
About Roxie Sarhangi:
Roxie Sarhangi is a certified sound healer practitioner and artist. She has been practicing meditation for 11 years and connects the transcendental power of meditation to her sound healing sessions.
Her sound healing experiences are heart focused, encouraging a free-flowing energy of love and a lightness of being from within. She uses the ancient Persian poet and mystic, Rumi as a guide for each sound journey. Since her sound certification in 2018, she's conducted hypnotic, soothing sessions — which include a guided meditation and sound from seven crystal bowls, a symphonic gong, ocean drum, koshi chimes and Tibetan bowls — that have earned her a loyal global following.
Roxie lives in Los Angeles and is the resident sound healer at the 1 Hotel West Hollywood for their monthly Full Moon sessions. She curates elevated sound healing journeys at inspiring locations in Southern California, such as the historic Culver Hotel, Barakat Gallery (7,000 square foot museum style space), Proper Hotel, Meditation Mount in Ojai, among other noteworthy environments. She offers virtual and in person sessions for individuals, corporate wellness, private events, and retreats.
Roxie Sound Healing's transformative work has been featured in Hollywood Reporter as 'LA Go-To', Real Simple's 'Top Self-Care Acts', LA Times, Zoe Report, Well+Good, We Like LA, among many other publications. Let's chill out and go deep!
Website: www.roxiesoundhealing.com
Instagram: @roxiesoundhealing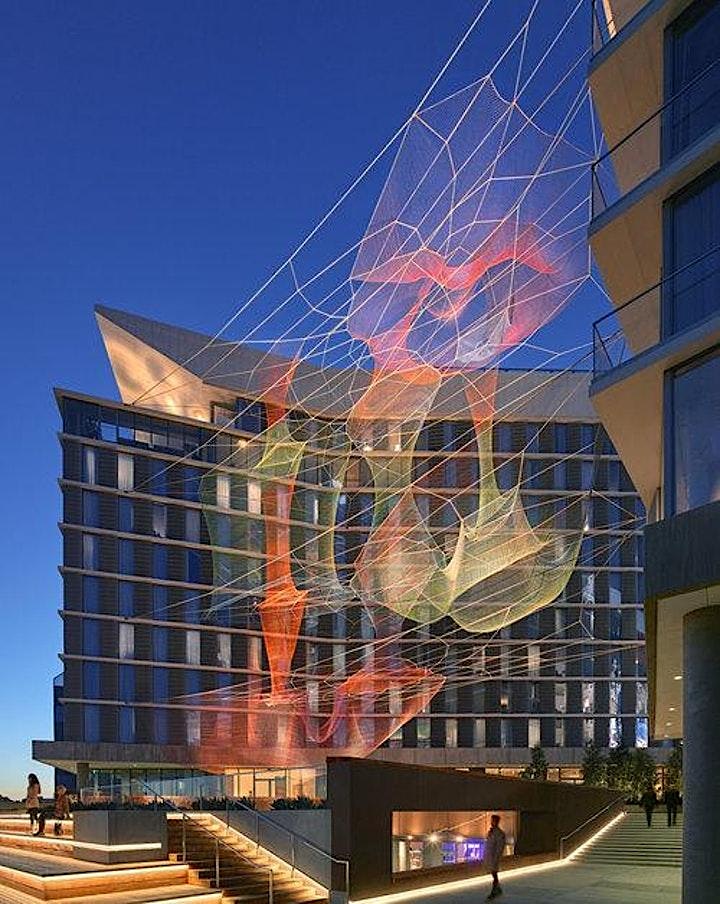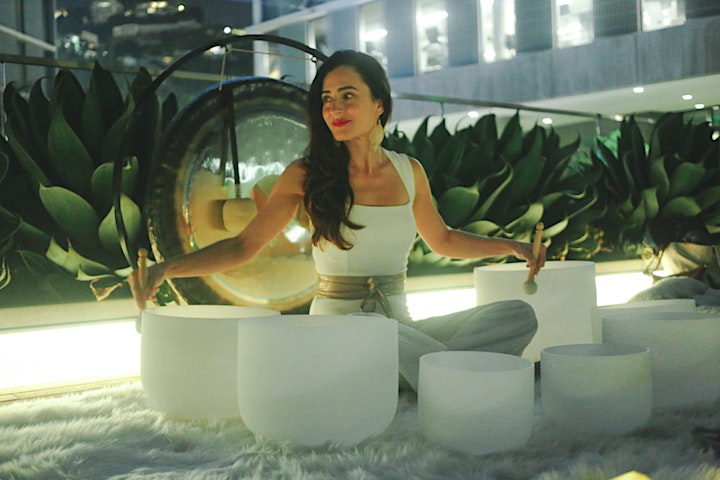 Organizer of Full Moon Outdoor Sound Healing w/ Roxie at 1 Hotel's Stunning Skyline Deck