Sales Have Ended
Ticket sales have ended
Thank you for your interest in joining this full moon meditation. The tickets are sold out. Please join us on our next full moon meditation.
Sales Have Ended
Ticket sales have ended
Thank you for your interest in joining this full moon meditation. The tickets are sold out. Please join us on our next full moon meditation.
Tap into the deeper sense of love and kindness from inside. Radiate boundless love to save the world. Meditate together on Full Moon
About this event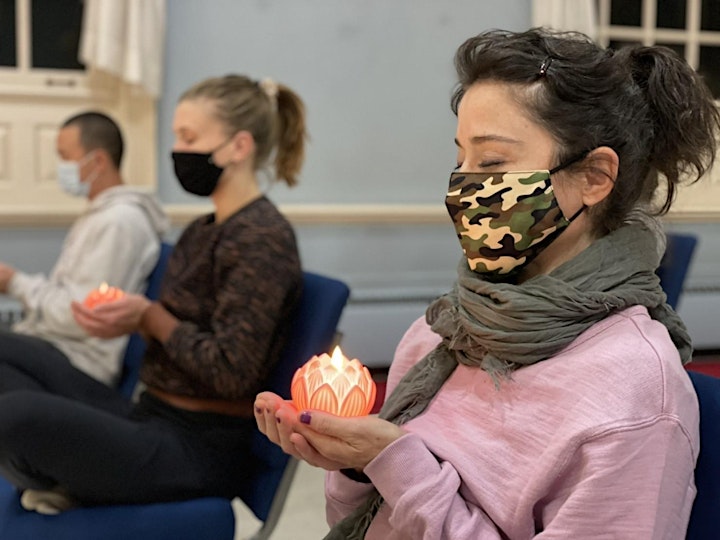 Tap into the deeper sense of love and kindness from inside.
Radiate boundless love to heal the world.
Meditate together on Full Moon
Whether you are a first timer or a regular meditation practitioner, join Full Moon Meditation with our teaching monk who will guide you on an easy but powerful loving-kindness meditation to harness positive energy to heal yourself and the world, gain greater clarity, and set strong intentions of what you wish to accomplish for a meaningful life.
We know there is pressure to take care of yourself and those around you, and we know that life is demanding. It can be so hard to find time for yourself. No worries, we got your back. Just bring yourself to the event and leave the rest to us. We will help you rejuvenate your body and mind through relaxing exercise and meditation. And, let's join hand in hand in candle lighting for world peace.
Tentative programs
7-7:30 PM Check-in
7:30-9:00 PM Full Moon Meditation Experience
#LoveFullMoonMedi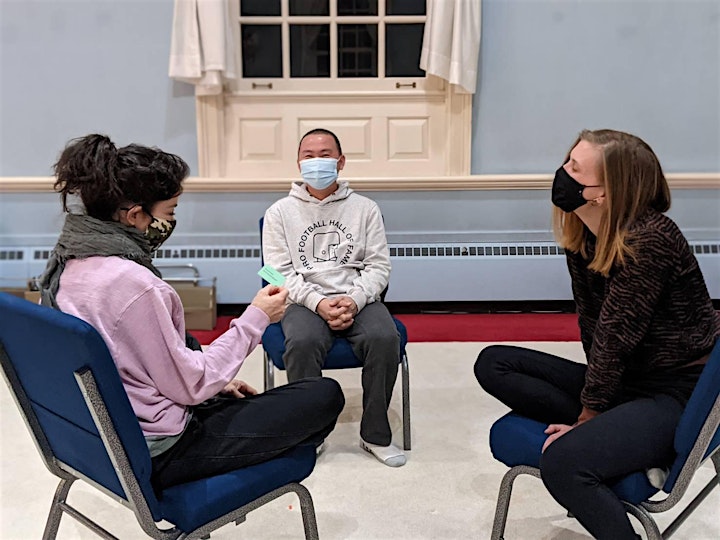 Detach and destress from all your worries.
Immerse yourself in the positive healing energy from within
By joining this Full Moon Meditation,
1. Enjoy Ancient but practical spiritual wisdom: bite sized wisdom that will help you better deal with grief, loss, and impermanence, especially during these unprecedented times.
2. Practice Loving kindness meditation: a powerful Pause for a restful sleep
3. Connect with the inner peace within you
4. Cultivate positive collective energy for your loved ones and the world
5. Remain fully in the present and break free from the spiral of thoughts
6. Connect with like minded individuals in a safe and positive community
By the end of this full moon meditation, you will emerge with sharper focus to live fully in the present moment, discover the immense inner peace that resides within you, and how to lead a truly meaningful life.
And many more...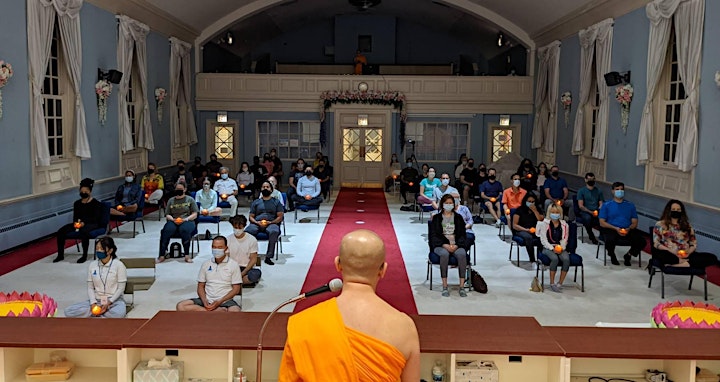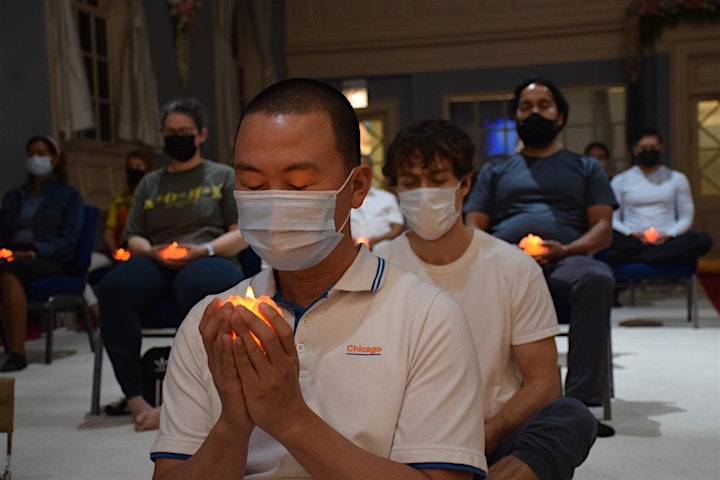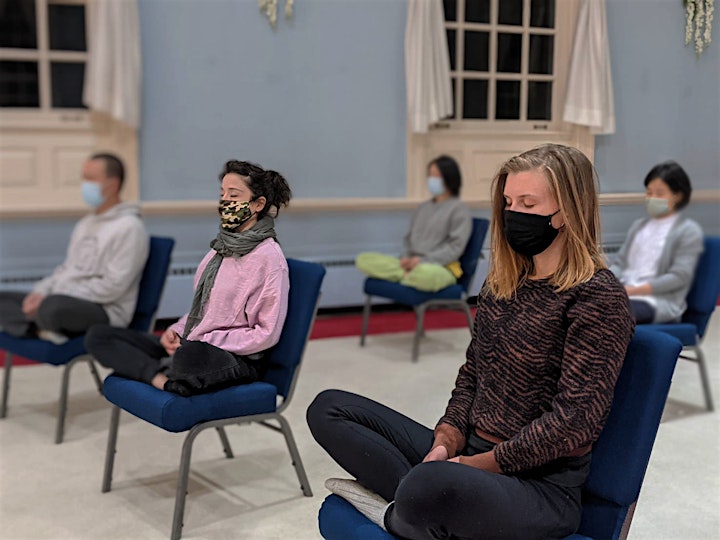 Who Should Join?
1. Absolute beginners who want to give it a try: We make meditation much simpler and more relaxing just for you.
2. Experienced and seasoned meditators: No matter what techniques you are using. Come and deepen yourself in peaceful energy and connect with like-minded people.
3. Advanced Meditators: After practicing meditation for a long time and have accumulated a lot of inner peace. It's time to share the deep sense of collective peace energy with the universe.
4. If you are under 18, we ask you to come with your parents or guardian. This event is suitable for people 7 and above.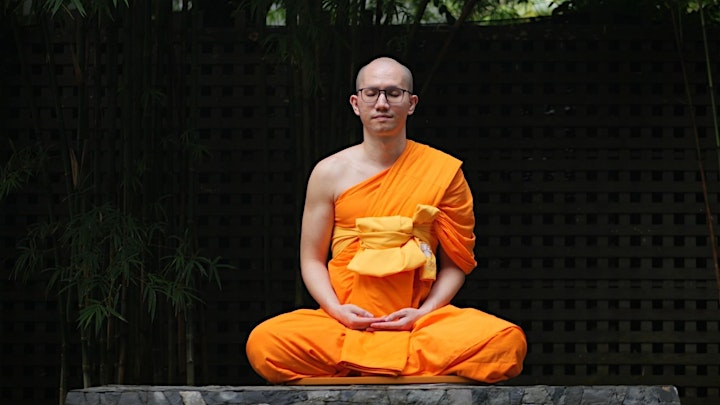 About our Meditation Instructor:
Monk Daniel Dhammarako
Monk Daniel Dhammarako is 29 years old and in his 9th Vassa or years in the monkhood.
At 16, Monk Daniel made a promise to ordain as a monk to his mother. Keeping his word, he was ordained as a monk at the age of 20 with the clear goal to study, practice, and develop meditation deeply under Most Venerable Luangpor Dhammajayo and to ultimately help with whatever inner peace mission assigned to him with the greatest potential. From 2012-to the present, he has dedicated his life with a deep passion to meditation practice according to the close guidance of his meditation masters and Luangpor Dhammajayo. In addition to his consistent practice of meditation, he is currently assigned to teach meditation domestically and internationally to monks, novices, and people all over the world with the main purpose of spreading meditation to the world so everyone can find their true inner happiness. He believes all positive life changes begin from within, and that everyone can change their outer world around them by first changing their inner world with regular meditation practice.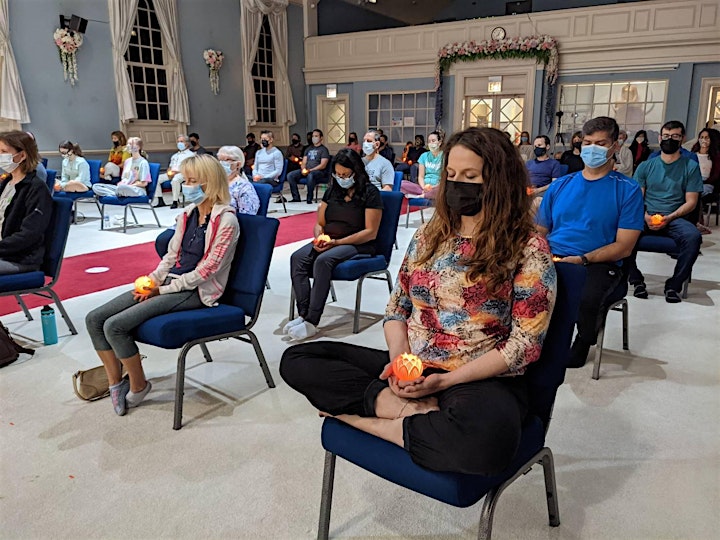 What people say about our full moon meditation
"My girl and myself have decided to go every month now, every full moon" - Mimi
"I am getting real good now with staying focused!" - Mimi
"I love this" - Kat
"Being around with beautiful souls means everything" - Adri
"Really enjoy the event tonight" - Eileen
"Recharging my inner light New energy vibes" - Nino
"Thank you for hosting an incredible full moon meditation" - @Vibequeen
"so grateful for being able to join the event" - @Atyourleisuretherapy
Why is this full moon meditation free?
Your seat was a gift from someone who came before you. To keep the chain of gifts alive, we invite you to pay it forward for those who will be you."
1 Founder Pass = 3 Free Passes
Thank you for making this free full moon meditation for world peace amazing and available to everyone. Not only your donations will be a gift of peace to someone after you, but Your donations also help the facilities run effectively.
Your donations go to all Peace Projects of the Meditation Center of Chicago
Your donation has sustained full moon meditation gatherings for another year.
Although we would love to have everyone join the event, the space in our venue is limited. We can only host 50 in-person seats. Tickets are first come, first served. There is no waiting list as we open the tickets to the full capacity. If the ticket is sold out, we hope to see you in our next full moon meditation events or our classes. Check out our classes at www.dmcchicago.org.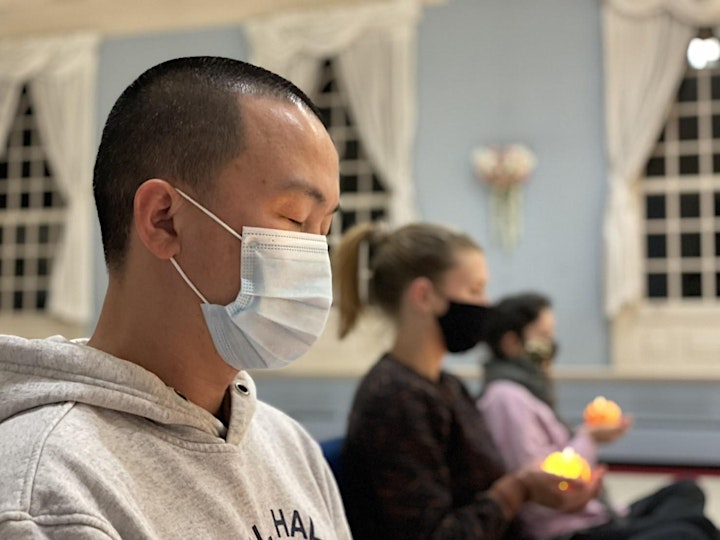 Virtual seats are available for those who wish to join full moon meditation online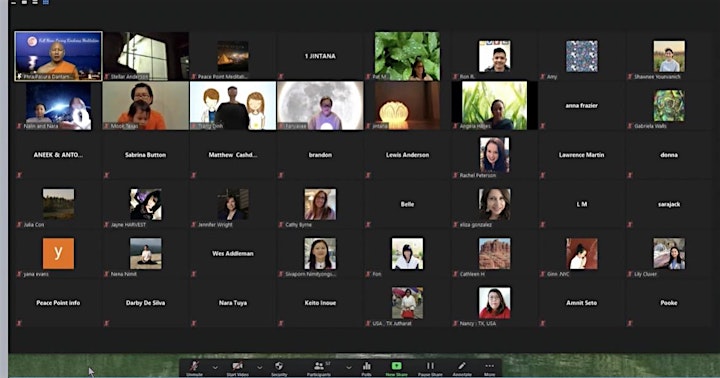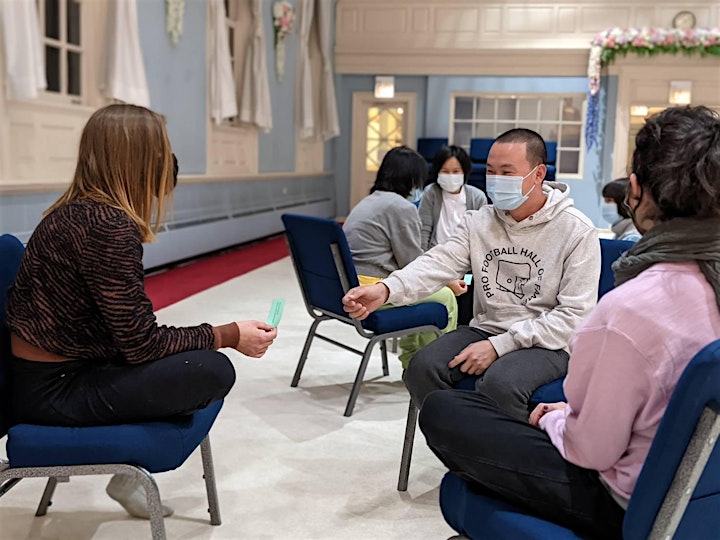 About our Organizer:
We are a group of people living in the Chicago-land area who believe in world peace through inner peace. We have been practicing meditation for a long time and have experienced the benefits of meditation for ourselves, witnessing that the practice truly helps in passing through the turbulence of life. Supporting our community with inner peace meetups is what we do. An equal access provider of meditation to everyone in Chicago-land and beyond is who we are.
Important to know!
If you cannot make it to the event, we ask you for your cooperation to cancel your ticket ASAP or 24 hours before the event starts because we prepare snacks and materials according to reserved tickets.
We don't have a refund policy as the event is completely free. However, feel free to contribute if you are interested or see the benefits of doing so.
More info:
Email: dhammakaya.chicago@gmail.com
Call Pranee (773)680-0313
We know how important it is for our community to return to our center.
But our priority is and will continue to be, the health and safety of our members, monks, and staff. Therefore, as a condition of returning to the meditation center, all community members are required to follow the guidance below. To maintain a healthy body and mind environment, it is important that everyone diligently adhere to these overarching guidelines below, as well as detailed specific plans and procedures outlined by the Meditation Center of Chicago
Health & Safety
• Prior to coming to the meditation center, complete the below COVID-19 daily self-screening checklist, including temperature self-checks
• If the answer to any of the self-screening questions is yes, you should not come into the center
• Follow CDC-recommended hygiene guidelines:
o Wash your hands often with soap and water for at least 20 seconds
o If soap and water are not available, use the hand sanitizer that has been placed at the entrance.
o Avoid touching your eyes, nose, and mouth with unwashed hands
o Avoid close contact.
Social Distancing
• Stay at least 6 feet away from others as much as possible; respect others who ask for more space
• Abide by all occupancy, directional, and queueing signage
• Expect the closure of certain areas of the facilities and reduced seating
• Respect and do not attempt to use furniture that may be taped off
• Plan for and understand longer wait times for registration due to reduced occupancy
Face Coverings required
• Prohibit entry to a person who refuses to wear in any conditions
• No refreshment served
Notable
COVID-19 Daily Self-Screening Checklist
• Have you had a body temperature over 100 degrees Fahrenheit or have you used a fever reducer in the previous 24 hours to treat a body temperature over 100 degrees Fahrenheit?
• Do you have a new cough that you cannot attribute to another health condition?
• Do you have a new or worsening sore throat that you cannot attribute to another health condition?
• Do you have new shortness of breath that you cannot attribute to another health condition?
• Have you recently developed a complete loss of smell or taste?
• Have you been asked to self-isolate or quarantine by anyone, including your employer, a medical professional, or a local public health official, or have you returned from travel from a location currently experiencing a surge in new COVID-19 cases and requiring self-quarantine in the last 14 days?
If the answer to any of these questions is yes, you may not come into class