Description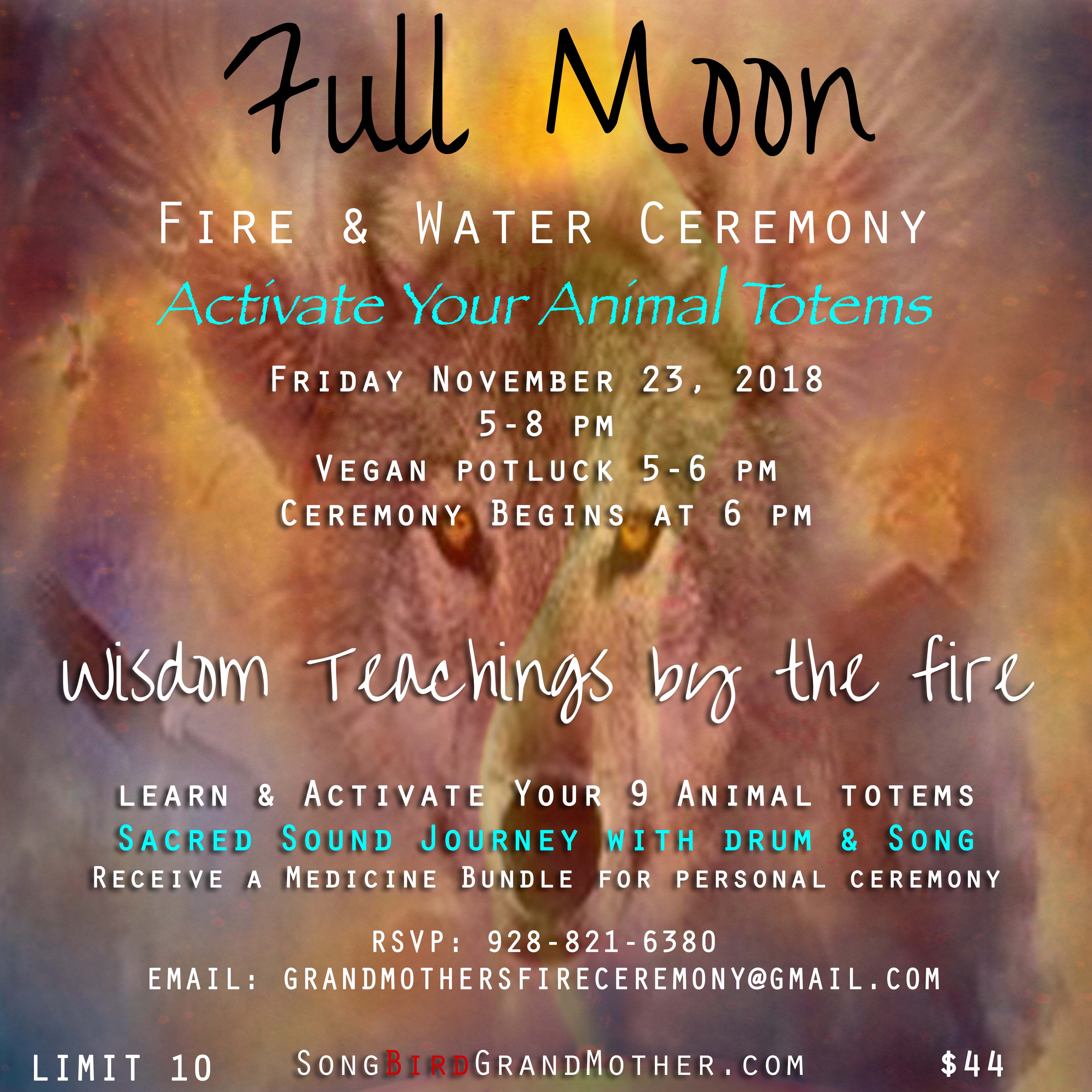 Friday November 23, 2018 5-8 pm
Vegan potluck 5-6 pm (optional)
Ceremony begins at 6 pm
Join us for a special night of honoring the sacred animal messengers who walk with us for life.
Learn and connect with the nine animal totems that guide you and understand your life purpose, and unique personality traits that make you sacred.
Take a sound journey with drum, song, and sacred sounds to connect with your animal messengers and understand the medicine they offer you.
We will enjoy a Vegan potluck before our ceremony to celebrate this time of coming together.
This is a special "Thanksgiving" ceremony where we will honor the "Animal Messengers" who bless our path.
*Learn & Activate Your Sacred 9 Animal totems
*Enjoy Sacred Sound Healing with drum & Song
*Receive a Medicine Bundle for personal ceremony
The theme of our ceremony is unity, gratitude, and the coming together of all the sacred directions. For this month's medicine, we will transmute, transform, and open our hearts to the animal messengers who bless our path for life.
We will pay special homage and honor to the "turkey totem" the bird who has become the symbol of "sacrifice" and coming together.
There will be a special sound activation with drum, song, keyboard, and sacred sounds to take you into a sound journey to connect with the animal messengers who walk with you for life.

Take time out during the holidays, and gift yourself rejuvenation, love, and sacred beauty.
Things to bring:
*Layered clothes
*Pillow & blanket
*Sacred objects for the altar such as flowers and items you wish to "charge"
*Herbs, crystals, and other gifts for the host
*Vegan dish to share if you are joining us for the potluck

Space is limited to 10 and you must RSVP to attend.
Call or text: 928-821-6380
EMAIL: GrandMothersFireCeremony@gmail.com