Description
FULL MOON ECLIPSE: HEALING THE HEART WITH MINA BAHADORI
WEDNESDAY, JULY 17TH | 6 - 8 PM | $25 EARLY BIRD, $30 DAY OF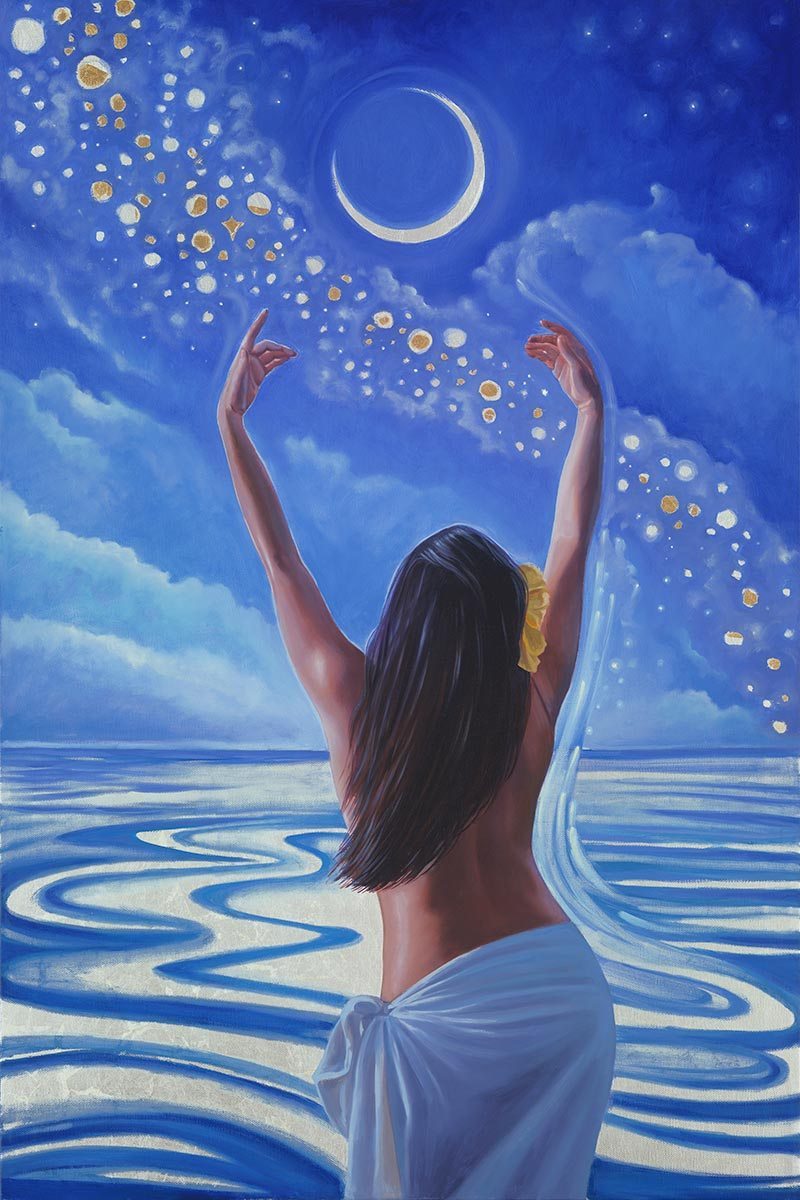 In this workshop, KRI certified Kundalini Yoga Teacher, Reiki Master and Crystal Healer Mina Bahadori will lead us in an evening of deep healing and purification of the heart center. Whether you feel a heaviness in your heart from a past romantic partner, a family member a friend or yourself, we will work with that dense energy by acknowledging it and channeling it into interactive, dynamic meditations as well as energetic cleansing. The workshop will incorporate a myriad of tools including intuitive healing, ho'oponopono, kundalini, reiki, crystal healing and a gong bath.
The intuitive healing meditation consists of grounding, connecting to our higher self, releasing unsupportive energy, cleaning our energy channels and filling up with nourishing light.
Ho'oponopono is a Hawaiian practice of reconciliation and forgiveness. The mantra is: "I'm sorry. Please forgive me. I love you. Thank you." By chanting this process, we will give space for the emotions of the hurt to rise to the surface and be seen. In being seen, these emotions transmute themselves. Rather than bypassing the hurt, allowing ourselves to truly feel it helps us to move through it. It could have been a time you let yourself down or someone let you down (though from a quantum perspective, that person is an aspect of you.) Regardless, true, deep healing occurs.
In this kundalini portion of this workshop, we will move our bodies to let the energy flow. Kundalini energy resides at the base of our spines, in most people it is dormant all of our lives. In the path of awakening, people's kundalini energy rises from the base of the spine through the top of the head, passing along the 7 chakras. When the kundalini rises it allows each of the energy centers in our body to become open and balanced. Thus, practicing kundalini helps us to master our energy and to cultivate sensitivity and self awareness. The warm ups usually target the spinal column to create a pathway for energy to move freely as well as activates the chakras. Kundalini includes asana, pranayama (breathing techniques), mantras (chanted aloud or silently), drishtis (eye focus), and mudras (hand gestures) that truly lock you into a deep state. It helps to shut off the incessant chatter of the monkey mind and refocus the attention to the breath, the sensations and present moment awareness. The meditations we do will all specifically help us to heal, protect and open the heart, realigning you with your soul essence and connecting you back to your love, light and power.
Everyone will then lay down on their mats and receive distance reiki, which is channeled energy that is subtle yet profound, emanating pure love, openness, warmth and healing. Mina will then tune into each person and place charged crystals on each of everyone's chakras to help bring each person back to their true nature, which is harmonious. Once everyone settles into their energetic cleansing, Mina will play the gong which will also support bringing that which subconsciously needs healing up to the surface and then clearing it out. Some people can enter into a blissful trance and "go somewhere" while others can report being confronted by their ego. Every experience is useful and nothing is ever wrong. We are literally cleaning out the muck of our hearts and minds.
If you feel the call, join us! Please arrive 15 minutes early to park and ground into the space. There is a lot in back of Liberate Hollywood if finding a meter is not accessible. The advance sale for this workshop is $25, while day of tickets are $30. We recommend planning ahead if possible!
ABOUT MINA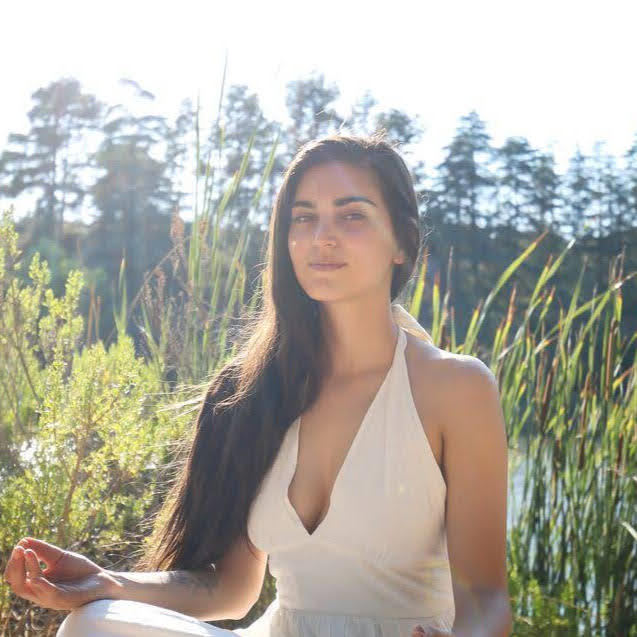 Mina Bahadori is a powerful LA based KRI certified Kundalini Yoga and Meditation teacher, Reiki channel, Intuitive, and Crystal Healer. She transformed her relationship to mental health, transmuting anxiety, depression, and darkness into healing, consciousness, and a deep awakening. As a teacher and healer, she is considered kind, heart-centered, pure, and wise beyond her years. She is fascinated by all things esoteric and feels deep in her bones her mission is to help change the current culture. Mina currently resides in Highland Park. She spends most of her time seeing private clients there as well as in the comfort of their homes. In her spare time she likes to advance her knowledge as well as advocate for animals. She holds workshops all around LA and teaches public classes at Kundalini Yoga By the Sea every Tuesday from 2:30pm-3:45pm and 6pm-7:15pm.