Full Moon Community Drum Circle

Multiple Dates
Event Details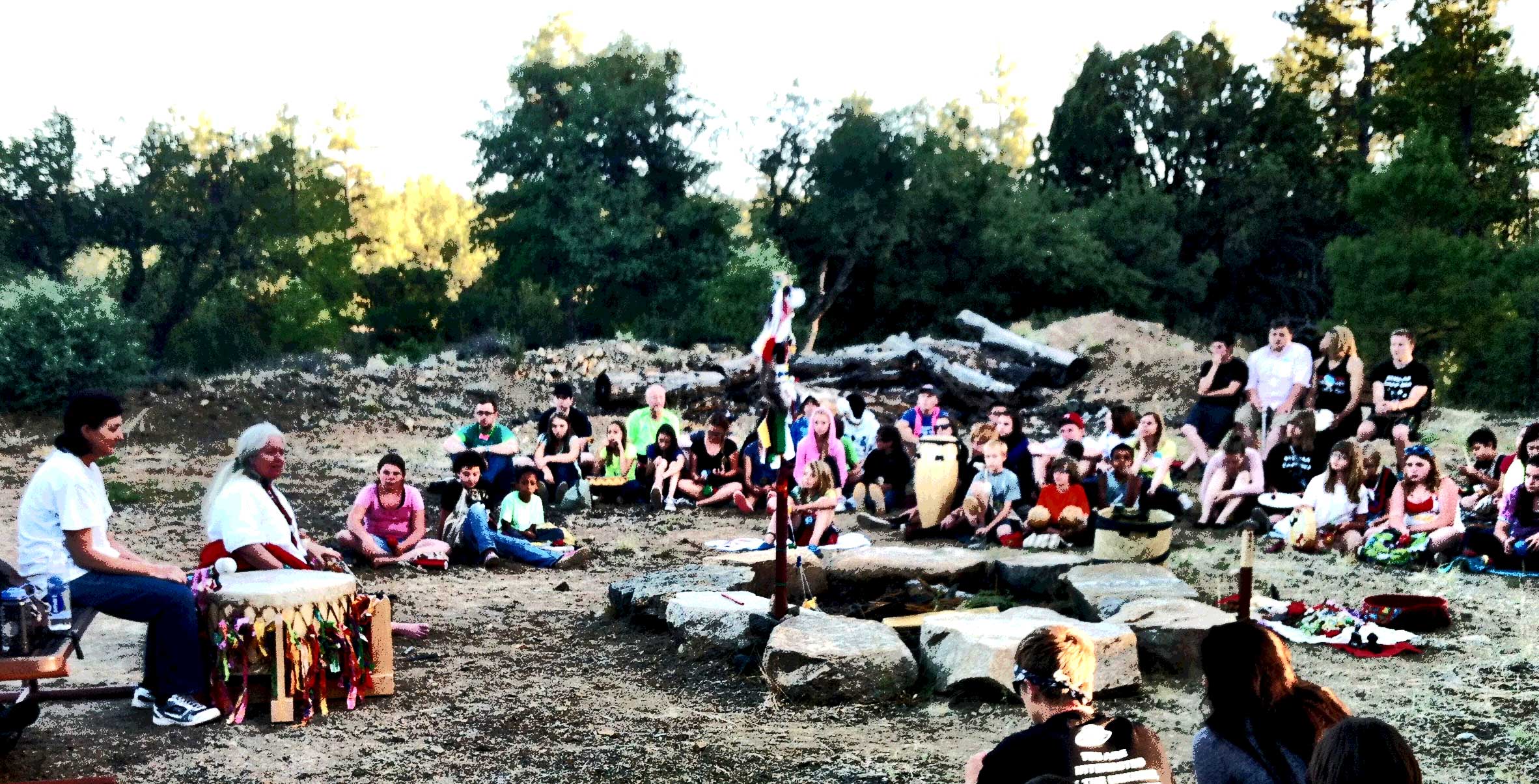 Members of the FUSION Foundation host a community gathering on the new moon around the drum. This is an opportunity to share experiences and reflect on our intentions during the new lunar cycle.
The new moon community drum begins at 7:30 p.m. at Horses Help (north of 101 Freeway on Cave Creek ). All are invited to attend. Drums, rattles, or shakers are available to use for those who do not have their own. For more information send an email to annie@thefusionfoundation.org
All members of the community are invited to participate – no previous drumming experience is necessary!
Free Will Donation accepted – never required!
When attending, please respect the 5 mph speed limit and parking signs on the property at Horses Help.
- "an elder once explained to me that when we drink and drug, we drive our spirits away - that's why some people look lost, angry and afraid - their spirit has left. People often talk about "getting high from experiencing the power of the circle and the songs of the drum - it's real ~ and not artificially created,"
~ annie loyd, the FUSION foundation
any questions please send an email to annie@thefusionfoundation.org or call 623-688-1278
Organizer
Buffalo Gals
Buffalo Gals - We have Grit, Guts, and Glimmering Grace. We are committed to creating a culture of excellence. We have vision, persistence and tenacity. We are the torchbearers. We are champions of women. We are committed to taking care of one another, standing up for one another, and supporting one another's dreams and goals.
We draw upon a pioneering spirit to forge opportunities for a better way forward, always honoring those who have gone before us and encouraging and being of service to those who are coming with us and after us.
Buffalo Gals is a community collaboration initiative of the FUSION Foundation with a mission of creating a culture for excellence and discovering new co-creative community leadership models o
The FUSION Foundation serves individuals and organizations who desire to be the change they wish to see in the world.
Mission and Vision Statement:
The FUSION Foundation is a 501c3 community organization focused on educating, empowering and inspiring local actions with a global vision. Our goal is to transform communities of conflict into communities of collaboration and creativity using the tools of the heart with stories - to build bridges matching needs with resources and resources with needs in our communities. 
The FUSION Foundation connects ancient wisdom with emergent needs to educate, empower and inspire individuals to bring forth a thriving, just, sustainable local communities in a global world.
Full Moon Community Drum Circle