Full Day Ice Climbing Fun and Training in Catskills

Sunday, February 17, 2013 from 7:00 AM to 8:30 PM (PST)
Event Details
Full Day Ice Climbing Fun and Training in Catskills
Come to experience full day of ice climbing around New York's Catskill Mountains during the spectacular winter time. 
Private transportation from/to Manhattan is provided ($25)

All gears and private instructions with AMGA certified guides are included. ($120)
Learn the ice-climbing technique and discover beautiful cascading waterfalls, flowing gullies, and steep runnels frozen with formations made just for vertical ice climbing.
No previous experience of ice-climbing or rock-climbing necessary.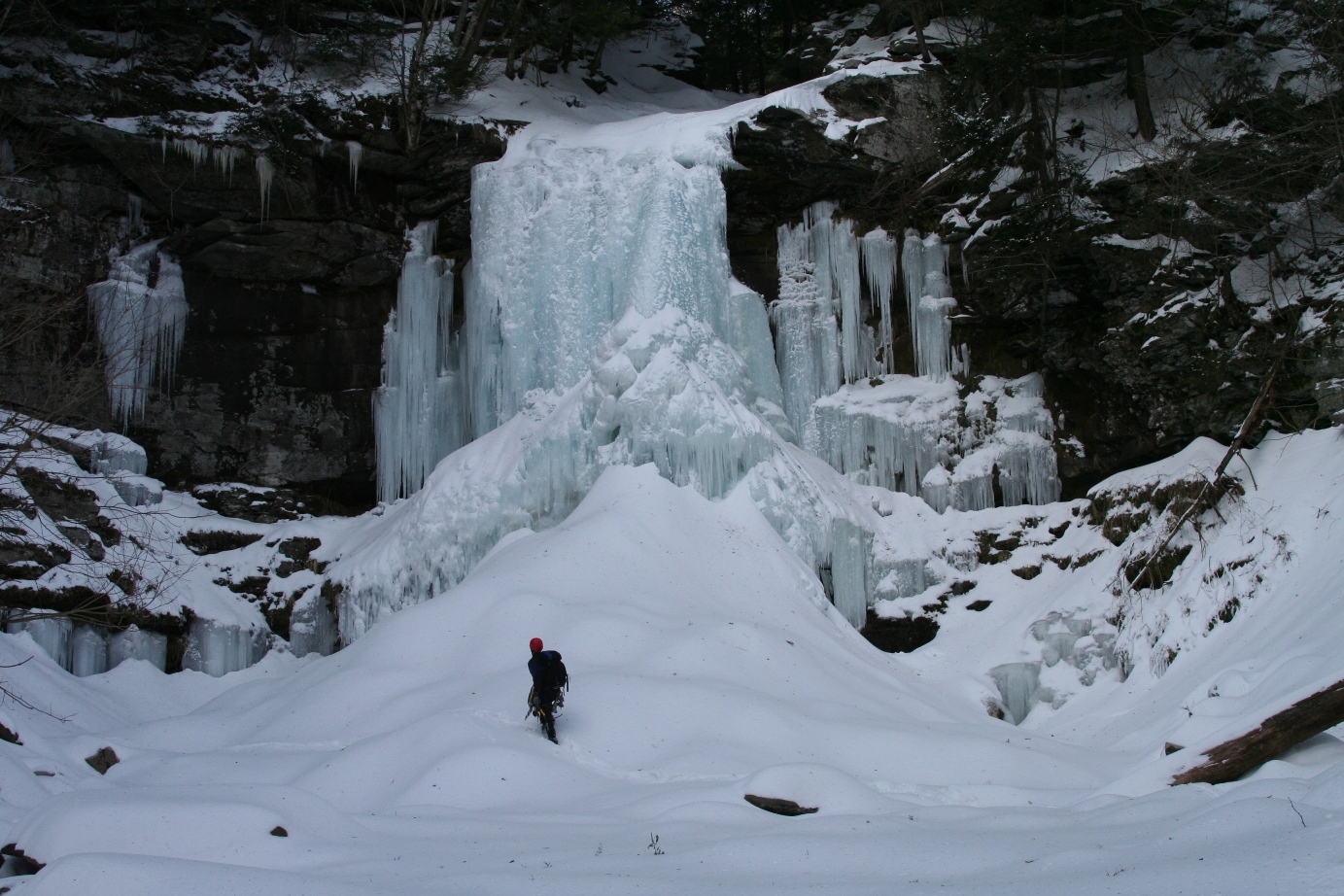 Your day will start with getting booted up, harnesses and helmets and crampons, from there we hike in to the climbing area, were ropes will be set up on specific routes of varying degrees of difficulty.
The guides will go over methods of safety and minimizing risk, discussion of objective hazards, they will discuss climbing technique and methods, and then move on to climbing.
You will spend the best part of the day climbing, It's REALLY FUN!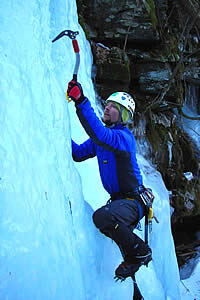 What to wear: You need to dress as if you are going skiing:

    - Warm water repellent clothing

    - Extra polar fleece in case you get sweaty on the hike .

    - Please bring warm jacket (preferably down jacket) to wear while   
      you are waiting between the climbs.

    - Two pairs of gloves (waterproof and warm)

    - Two hats. Hats need to fit under a helmet,
      so no giant bear  hats or raccoon hats

    - Day pack this pack is used to carry lunch, water, thermos,  
      etc...

    - Couple pairs of socks, of some different weight this will be             
helpful for a comfortable boot fitting.
Organizer
Free Spirit Outdoors
Welcome to Free Spirit Outdoors!
Our goal is to offer you an authentic and personally transformative travel experience that will
leave you with a profound outlook on the history and culture as well as the natural beauty.
Our uniquely designed tours perfectly balance the urban "must-see" sights with the outdoor
adventures in the countryside offering the most spectacular scenery.
Highly trusted and experienced local guides in every place we visit, high-quality
accommodations and great food will make your trip a safe and pleasant vacation.
Our service is personalized (8 - 12 in a group for international trips).
All trips are escorted by an experienced leader from the USA and a local group leader.
Our outdoor activities (hiking, trekking, biking, camping, ice climbing, rock climbing) are suited for all physical levels (easy, moderate and difficult).
Customized trips are available upon request.
We are looking forward to experiencing new adventures with you on our next trip.