Description
An evening that brings our community together to learn, celebrate and work together toward the creation of a better Bay Area for all of us, by all of us. The night is designed to showcase our nonprofit Grant Partners on stage in front of a crowd of more than 400 to build awareness around their innovative social impact solutions.
Full Circle Fund Members, email rsvp@fullcirclefund.org for your complimentary ticket!
Schedule
5:30 PM - Opening Reception
7:00 PM - Program
8:15 PM - Closing Reception
10:00 PM - After-Party at B-Side
Our 2019 Grant Partners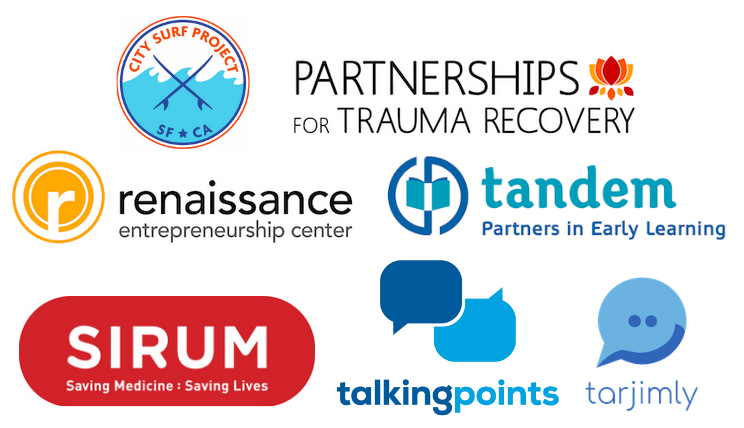 Our Sponsors
Sponsors can expect an audience filled with the brightest minds and influencers accelerating change in the Bay Area.