Description
On Wed, October 25th, 2017 Full Circle Fund will be taking over SF Jazz and bringing together Bay Area Changemakers from all walks of life including the public, private, and nonprofit sectors.
UNITE is more than just a fundraiser. This is your chance to discover and celebrate social-change in your local community.
Network with your fellow engaged changemakers and become both equipped and inspired to take action while supporting Bay Area non-profits.
Join us as we celebrate another incredible cohort of Bay Area non-profits who have inspired our Full Circle Fund Members with their impact. These organizations are poised for growth—continuing to solve some of today's most pressing issues.
During our 90-min. program, you'll hear their inspiring stories as well as the captivating perspective of our keynote speaker One Medical Founder Tom X Lee. All tickets include our inspirational program, heavy-appetizers, live music, photo and art exhibit, and silent auction.
Proceeds support Full Circle Fund's mission to be a convener, connector, and catalyst for Bay Area Changemakers like you.
You can be a CATALYST for change by purchasing a $250 ticket!
Our Catalyst tickets not only raise incremental funds for our network, but they include:
Intimate preview of our art exhibit

Pre-event fireside chat with three Bay Area photographers who use Instagram to inspire their 20,000+ followers to join them in activating for good - moderated by the ever-insightful local artist author and activist Broke-Ass Stuart

Open Bar

Goodie bag including a selection of mini-prints from our silent auction artwork
---
Our Program
5:00 PM - Doors open for Catalyst Level Attendees
Preview our Gallery and enjoy a cocktail
5:30 PM - Good Travels Pre-event Fireside Chat
6:00 PM - Doors open for all Changemakers
Mingle, Snack, & Buy a Drink to Benefit FCF
Musical Entertainment Provided by the SFJAZZ All Stars
7:00 PM - Program Begins
7 Inspirational Talks By Full Circle Fund's 2017 Cohort
7:45 PM - Keynote - Tom X Lee Founder One Medical
8:30 PM - After Party - Meet our Partners
Grab another bite or a drink and then go deeper
Connect with our Grant Partners & explore stations that highlight social impact innovations across our four Circles:

Education

Economic Opportunity

Environmental & Energy

Health

Browse our art exhibit and bid on inspiring works to support Full Circle Fund
10:00 PM - After After Party - Location TBD
---
Full Circle Fund's 2017 Grant Portfolio
Over the last 16 years, Full Circle Fund has partnered with 80+ local nonprofits to accelerate impact. Like those before our 2017 grantees are among the Bay Area's most innovative organizations.
Our Member-led teams are honored to be supporting them with capacity building projects and unrestricted grant funds to help their organizations grow.
--
Homelessness
Downtown Streets Team strives to end homelessness by restoring the dignity and rebuilding the lives of unhoused men and women. Founded in 2005, Downtown Streets Team operates in seven Bay Area communities and serves over 750 unhoused men and women a year with almost 50 staff members and growing. It is now looking to expand its social enterprise KARTMA Street Cafe – which trains, employs, and provides a livable wage to individuals transitioning out of homelessness.
Equity/Wealth Gap
Sustainable Economies Law Center (SELC)
Sustainable Economies Law Center provides essential legal tools – education, research, advice, and advocacy – so communities everywhere can develop their own sustainable sources of food, housing, energy, jobs, and other vital aspects of a thriving community. Their new Permanent Real Estate Cooperatives (PERC) project seeks to develop a more equitable model of property ownership to address the increasing displacement of low- to moderate-income communities and communities of color.
Access to Healthcare
Third Street Youth Center & Clinic
The 3rd Street Youth Center and Clinic is a community-based agency providing youth in Bayview Hunters Point with medical and behavioral health services that encourage them to make decisions that support their health, safety, and development.
Mass Transit
Bike East Bay promotes healthy, sustainable communities by making bicycling safe, fun and accessible. Using a multi-modal approach, the Southside Pilot Transit-Bike Project, which is a multi-roadway improvement project in the southside area of Berkeley, looks to improve bus travel times, build a protected bike lane network, make loading activities more efficient, increase pedestrian safety, and encourage drivers to leave their car keys at home. This innovative pilot is powered by AC Transit, the City of Berkeley, Bike East Bay and UC Berkeley.
Renewable Energy
WattTime, founded by UC Berkeley researchers and Google engineers, is the one and only organization worldwide that successfully developed software to identify "what times" the clean energy waste is occurring, in real time.
21st Century Learning
A two-time former grantee in 2008 and 2009, Niroga Institute strives to foster health and well-being for individuals, families, and communities through the practice of Mindful Yoga. Their integrated Mindful ABC – Act, Breathe, Center – model builds stress resilience, increases learning readiness, enables emotion regulation, and increases prosocial behavior in children and youth, and the adults around them.
Principal Training
Reach, also a former grantee (2012), believes great teaching is at the heart of every great school. Its work is focused on developing and supporting teachers and educational leaders who are committed to creating and sustaining effective urban schools.
---


Our Sponsors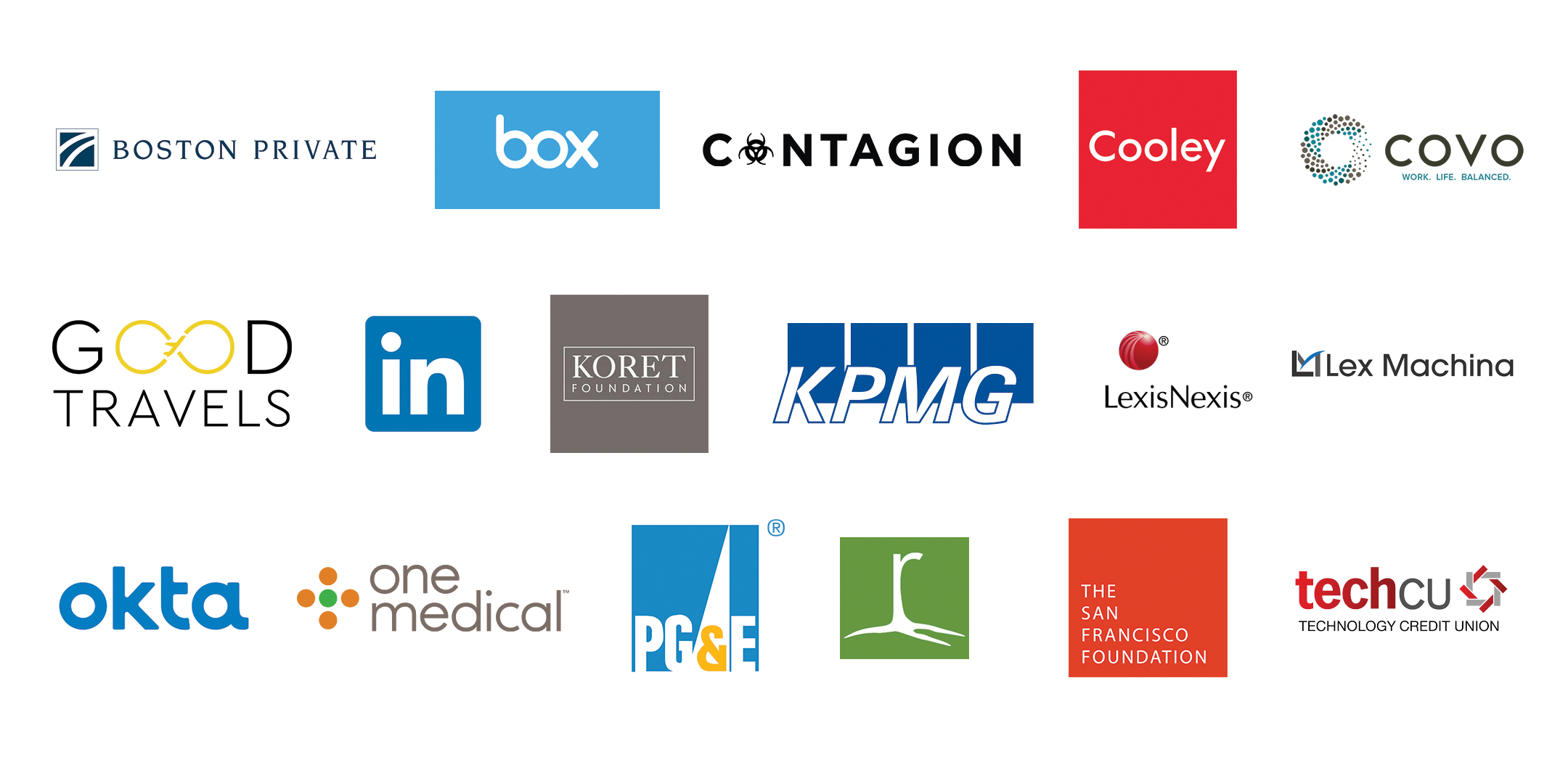 Are you interested in sponsoring this event or learning how you can become a Full Circle Fund corporate partner? Drop us a note here.
Organizer of Full Circle Fund Presents Unite 2017
 Full Circle Fund is a nonprofit and community that leverages its professionals' time, resources, and intellectual capital to accelerate nonprofits and build a better Bay Area. Members from the private, public, and nonprofit sectors work in partnership with local nonprofits to scale solutions to the biggest problems affecting communities. Through its unique model of engaged philanthropy, Full Circle Fund has unlocked over $12 million in positive social change.