Location
Fontainebleau Miami, FL
4441 Collins Avenue
Miami Beach, FL 33140
Refund policy
Refunds up to 30 days before event
Increase Your Dental Implant Case Acceptance - Start Treating 20+ Full-Arch Cases A Month!
About this event
Over the last 13 years and working with almost 1000 practices, Progressive Dental has helped 100's of clinicians reach the 10,20 and even 30+ arch per month level. Studying and mastering the business systems integrated into our most successful offices, we have created The Closing Institute to help our practices scale to their full potential and transform more lives in doing so.
https://www.theclosinginstitute.com/
The Full-Arch Growth Conference
Progressive Dental's revolutionary, all-inclusive mentorship program can grow and develop your practice strategically and consistently to close sales on high-revenue, full-arch procedures.
The Full-Arch Business Symposium is a 2-day, immersive, kick-off event for doctors, office managers, and treatment coordinators. The primary objective of this event is to help each of you understand the other's roles within the treatment planning and sale-closing process.
It will not only inspire and ignite you and your staff but will also give you a firm foundation to start full-arch implant cases.
Some Tools You'll Learn:
The Psychology Of A CLOSER
Standardized Sales Process
The Art of Influence
Identifying and Overcoming Acceptance Barriers
Marketing creative Financing Options
Follow-up Strategies and Tools
Getting Unscheduled Treatment Back In The Door
And More!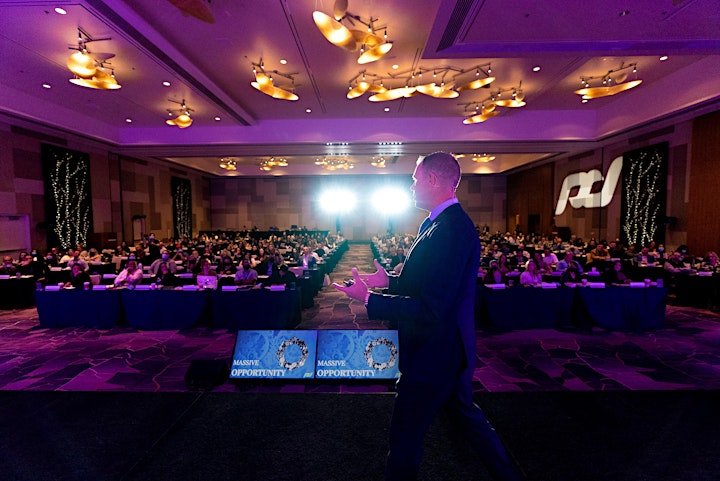 Agenda Day One:
8:00 am - Intro & Welcome
9:00 am - Developing a Culture Embracing Sales: A look at how the Dental Industry has Historically Viewed The Topic of Sales & Sales Training And Why Everything Has Changed... Speaker: Bart Knellinger
9:30 am - The Double Edge Sword of Growing your Practice: Overview and understanding of the most common challenges that clinicians face when growing and scaling Full Arch Fixed. Speaker: Bart Knellinger
10:00 am - Creating your Sales Machine: Product Innovation & Creation. Crafting the "Close". Creating A Dominant Marketing Strategy. Speaker: Bart Knellinger
12:00 pm - Lunch (Provided)
1:15 pm - The Journey from A Referral Based OMS Practice to A Direct to Public Implant Center... What did we learn? Speaker: Dr. Michael Casadaban Dr. R. Leo Regan
2:30 pm - Overview of the 10-10-10 Full-Arch Sales Process
An in-depth discussion and understanding of a new Full-Arch Sales Process designed to allow you to complete more New Patient Consultations in less time and drastically increase your closing Percentage!
Team Roles and Responsibilities
How to Pre-Qualify & Triage Patients when Necessary
Negotiating vs Selling (The Need to Understand BOTH)
How to Close Price Shoppers in Half the Time
Language Patterns to Overcome Common Objections (Let me Think about it... I can't afford it... I have a better quote from another practice... let me talk to my spouse...)
Speaker: Bart Knellinger
5:00 - 8:00 pm - Happy Hour & Live Band Entertainment
Agenda Day Two:
8:00 am - Aggressive Patient Financing & How to Improve Your Approval Rates. Speaker: Dave Roehr, CEO of Proceed Finance
8:45 am - Using Technology to Create Powerful & Compelling Visualization Before & After the Close. Speaker: Dr. Publio Silfa
9:45 am - The Digital Workflow Evolution... Achieving Quality, Consistency, Efficiency & Profitability At Scale. Speaker: Dr. Adam Hogan
10:45 am - Expanding Your Full-Arch Practice with Yomi. Speaker: Dr. Sathish Palayam
11:45 am - Lunch (Lunch will be provided)
12:45 pm - My 39-Year-Old Journey to Full-Arch Immediate Implant Reconstruction. Speaker: Dr. Michael A Pikos
2:00 pm - My Practice Evolution from General Dentistry to 25+ Arches Per Month. Speaker: Dr. Nickelice Brand
2:45 pm - Negotiation and Influence. Speaker: Chris Voss
4:15 pm - 5:00 pm - Implementation & Execution
Fontainebleau, Miami Beach
Room Reservations: Thursday, Friday, and Saturday night. Rate: $289 per night
Call 1-800-548-8886 (press the group reservations) & mention The Closing Institute Boot Camp 2022 to receive the discounted rate.
Book Online: Click the link below to reserve your room. Please note: you can only book one room at a time. If you have multiple room reservations, you must call to book all of your rooms at once at the discounted rate. https://book.passkey.com/event/50338232/owner/3607/home
Tickets Include: All-Access Pass to Symposium, Lunch both days, VIP Cocktail Reception, Ultimate Blueprint to Treatment Planning, High-Dollar Procedure Scripting, Proven Strategies to Convert Leads, Bundling Full-Arch Treatment Plans, and 16 CE Credits recognized by the ADA and AGD!