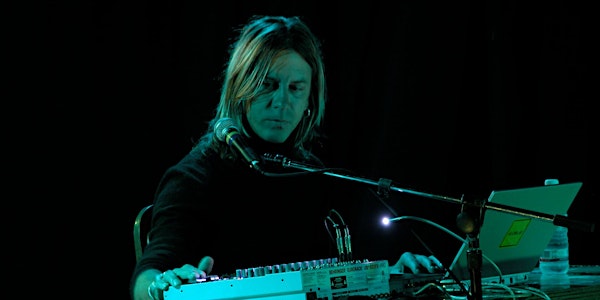 Fulcrum Arts Annual Benefit honoring William Basinski and LIGO, Caltech
When and where
Location
The Carnegie Observatories 813 Santa Barbara Street Pasadena, CA 91101
Description
Fulcrum Arts invites you to join us as we celebrate William Basinski and The Laser Interferometer Gravitational-Wave Observatory (LIGO), Caltech for outstanding contributions to the fields of art and science.
Fulcrum Arts (formerly Pasadena Arts Council) honors the legacy of our Gold Crown and AxS awards. Since 1965 we have proudly honored individuals and organizations for their exceptional contributions to our region's cultural landscape.
The Annual Benefit will support our work to advance the fields of art and science and to support artists to make work on a civic scale, develop new modes of thinking — and even new raw materials — at the forefront of the intersection of the fields. Treasured contributors to the Fulcrum Arts community, both LIGO and William Basinski have collaborated with Fulcrum Arts through performances and residencies, and each demonstrates bold experimentation and achievement at the forefront of culture and science.

For William Basinski fans, the composer is set to release Selva Oscura, a new collaborative album with Australian-based artist Lawrence English on October 12 (via Temporary Residence Ltd.). Spin magazine shared an excerpt here. The benefit will feature the world premiere performance of Selva Oscura. The NSF (National Science Foundation)-funded LIGO observatories were conceived, constructed, and are operated by Caltech and MIT. David Reitze and Albert Lazzarini will accept the honor on behalf of LIGO at the benefit.

---
6:00pm → RECEPTION
Cocktails and hors d'oeuvres, music by Aperture Duo
7:00pm → PROGRAM
Presentation of artworks by Lia Halloran, Karen Lofgren, and Christopher O'Leary to the honorees, and the world premiere performance of Selva Oscura, a new collaborative composition by William Basinski and Lawrence English. The evening will be concluded with music by Zachary Paul.
Individual tickets are $150 in advance, $200 at the door.
Fulcrum Arts extends our most sincere thanks to the Carnegie Observatories for graciously providing the venue for this evening's event.
The event will take place outdoors with some uneven surfaces. Please dress accordingly. Limited parking available in the Observatories lot. Enter from Santa Barbara Street.
813 Santa Barbara Street is 3 blocks north of the 210 freeway, in the first block west of Lake Avenue.
---

William Basinski is a classically trained musician and composer who has been working in experimental media for over 30 years in NYC and most recently, California. Employing obsolete technology and analogue tape loops, his haunting and melancholy soundscapes explore the temporal nature of life and resound with the reverberations of memory and the mystery of time. His collaborative work with James Elaine is presented in festivals and museums internationally, and concerts are presented to sold out crowds around the world. Orchestral transcriptions of key work, The Disintegration Loops by Maxim Moston, have been performed at The Metropolitan Museum of Art, Queen Elizabeth Hall and La Batie Festival in Geneva, Switzerland and most recently Dark Mofo Festival in Hobart, Tasmania. Basinski is currently touring the world in support of his latest work, On Time Out of Time, which incorporates recordings from LIGO's interferometers.
LIGO is a globally renowned organization for gravitational-wave research, providing opportunities for the broader scientific community to participate in detector development, observations, and data analysis. In 2017, three LIGO founders Rainer Weiss, Kip Thorne and Barry Barish were honored by Nobel Prizes in physics, achieving global top honors for their pioneering work. The organization has collaborated with Fulcrum Arts' resident artists through its AxS Incubator program, combining advancements in gravitational modeling and quantum hydrodynamics in Evelina Domnitch & Dmitry Gelfand's 2017 work, Orbifold.