Fulbright NY Salon: A journey into the underwater world of New York

Friday, December 4, 2015 from 6:30 PM to 8:30 PM (EST)
Event Details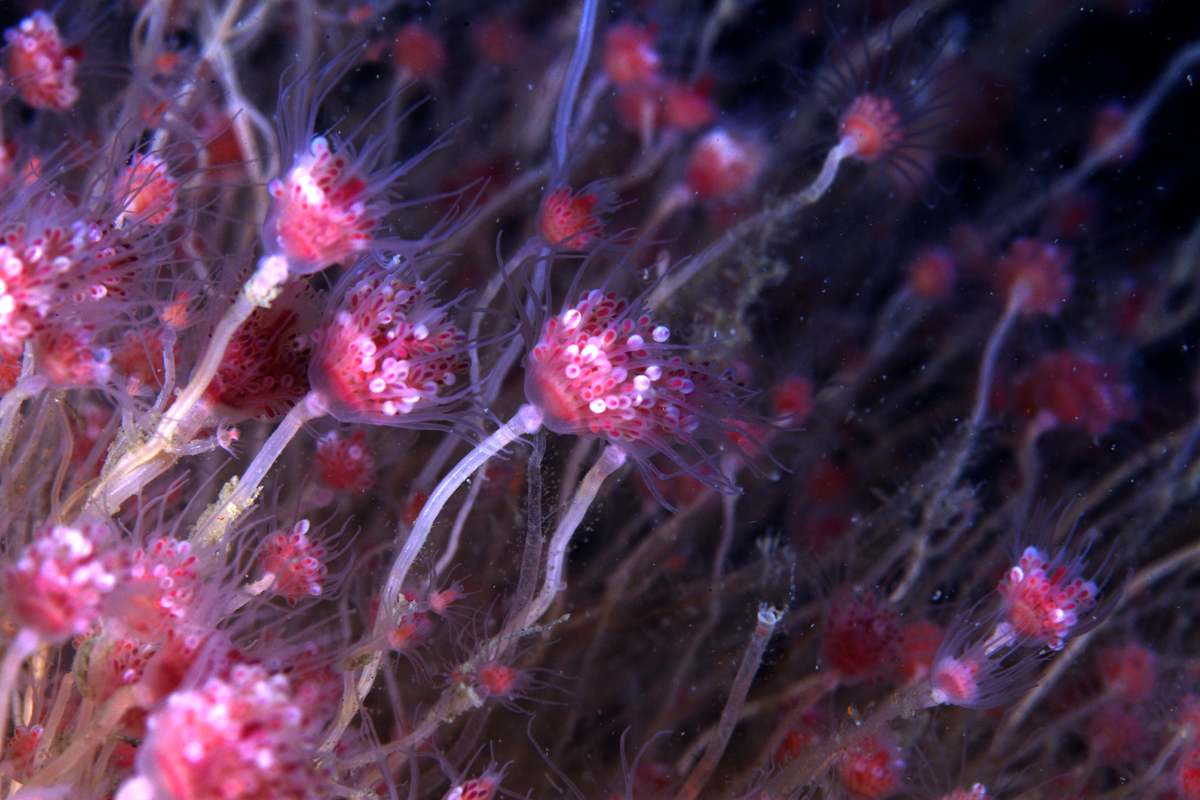 Wine glass hydroids within New York's underwater seascape. Photo by Keith Ellenbogen.
Join us for an exclusive event
Save the date! We have a very special event planned on Friday, December 4th with limited tickets. Please join us for an exclusive Fulbright NY Salon in which we introduce this year's Fulbright NY Alumnus-in-Residence Keith Ellenbogen and his collaborator Dr. Merry Camhi. Keith is an award-winning underwater photographer and videographer, and his current project, Underwater New York, raises awareness about the vibrant diversity of life in New York waters through vivid and, in many cases, first-ever images of the stunning marine life in New York. Dr. Merry Camhi is the Director of Wildlife Conservation Society's New York Seascape, a joint program of the New York Aquarium and the Global Marine Program which seeks to raise public awareness and take action to conserve threatened marine wildlife in the New York Bight.
Fulbright NY Salon: A journey into the underwater world of New York
When: Friday, December 4th, 6:30-8:30pm
Where: Beautiful Soho Loft (address given upon RSVP confirmation)
When & Where

Beautiful Soho Loft
(address given upon RSVP confirmation)
New York, NY


Friday, December 4, 2015 from 6:30 PM to 8:30 PM (EST)
Add to my calendar