Fujitsu Laboratories of America Technology Symposium 2011: "Healthcare Technology Convergence - Smart Consumers Meet Care Delivery of the Future"

Wednesday, June 1, 2011 from 8:00 AM to 7:00 PM (PDT)
Event Details
Our 5th Annual Technology Symposium has ended, but we have posted coverage of it online:
Please check back later for links to photos, and more updates.

Please find our official agenda on slideshare, and find details about speakers and demos below.   (Note: You can click on image of speakers to view their bios.)   
Our theme this year was "Healthcare Technology Convergence - Smart Consumers Meet Care Delivery of the Future".  This symposium served as a forum for the exchange of ideas and information among healthcare practitioners, technology providers, investors and consumer advocates, and included remarks by a distinguished slate of guest speakers and panelists, including:
Keynote Speakers: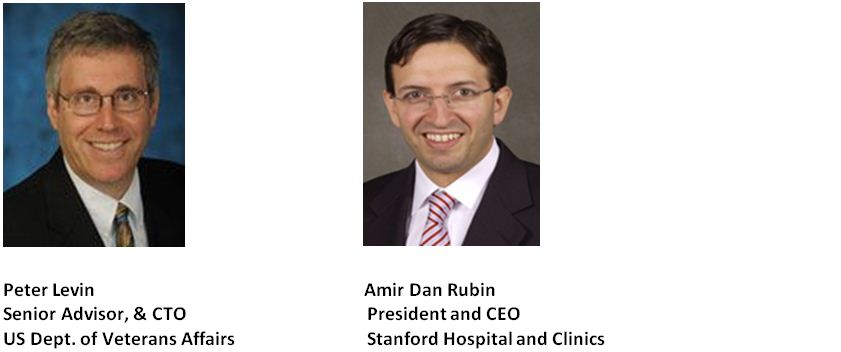 Moderators and Panelists: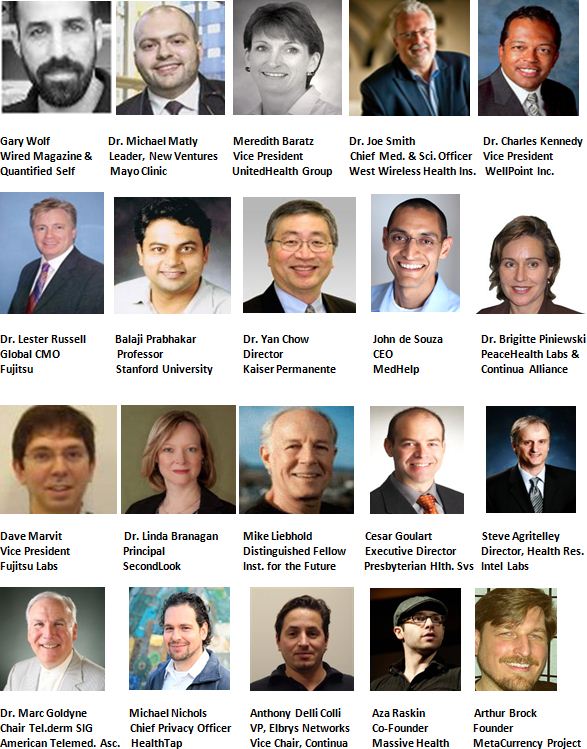 Other Speakers:

 Topics on the agenda included:
Care Delivery of the Future - How will innovative care delivery models address skyrocketing costs while improving quality of care?  How will an informed peripatetic public impact the system as they leverage their access to mobile technologies, sensor networks, and social networks?
TeleHealth Technology Landscape - What is the current status of telehealth and what lies ahead? What are the applications and the barriers to widespread adoption?
Care Providers View of the Future - How will care establishments evolve and adopt future advances in healthcare innovation?
Consumer Adoption - What will it take to change consumer behavior and utilize technology for a healthier lifestyle?  Do we need to develop new incentive plans and structures?
Innovative Business Models in a Post-Industrial Era - What new economic and business models will be required for all players in the healthcare arena to succeed and thrive in this new reality?
Additionally, we did demos of a variety of Fujitsu healthcare techology solutions, such as:
PalmSecure™ Biometric Solutions for Healthcare
Outpatient Guidance Solution
Data Driven Health Care: A Platform for Continuous Mobile Monitoring
Fujitsu Mobile Phone Technologies for Healthcare
Interstage Automated Process Discovery (APD) for Improved Patient Outcomes
Fujitsu STYLISTIC® Q550
Document Scanners for  Patient Intake
Managed Infrastructure
We had a diverse audience of influential attendees from industry, government, academia and healthcare advocacy who are well placed to shape and promote future healthcare technology direction and adoption. Check the official agenda for more details.   
Please contact Kevin Krejci at Fujitsu Laboratories of America if you have any suggestions or questions about this or future events by Fujitsu Laboratories of America: kevin.krejci@us.fujitsu.com   

Event Planning Team
Fujitsu Laboratories of America
Have questions about Fujitsu Laboratories of America Technology Symposium 2011: "Healthcare Technology Convergence - Smart Consumers Meet Care Delivery of the Future"?
Contact the organizer
Organizer
About Fujitsu Laboratories
Founded in 1968 as a wholly owned subsidiary of Fujitsu Limited, Fujitsu Laboratories Ltd. is one of the premier research centers in the world. With a global network of laboratories in Japan, China, the United States and Europe, the organization conducts a wide range of basic and applied research in the areas of Next-generation Services, Computer Servers, Networks, Electronic Devices and Advanced Materials. For more information, please see: http://www.fujitsu.com/jp/group/labs/en/.
About Fujitsu

Fujitsu Limited is the leading Japanese information and communication technology (ICT) company, offering a full range of technology products, solutions, and services. Approximately 140,000 Fujitsu personnel support customers in more than 100 countries. We use our experience and the power of ICT to shape the future of society with our customers. Fujitsu Limited (TSE: 6702) reported consolidated revenues of 4.1 trillion yen (US $39 billion) for the fiscal year ended March 31, 2018. For more information, please see www.fujitsu.com.
Fujitsu is the world's fifth-largest IT services provider and No.1 in Japan.
Fujitsu is among the World's top10 providers of servers.
FORTUNE named Fujitsu as one of 'the World's Most Admired Companies' for the fifth consecutive year.
Fujitsu Group holds about 78,000 patents worldwide.
Fujitsu has been chosen for inclusion in the Dow Jones Sustainability World Index (DJSI World), the world's leading Socially Responsible Investment (SRI) index for 17th time.