FUJIFILM SHORTS Programme One

Thursday, July 12, 2012 at 2:00 PM (BST)
Event Details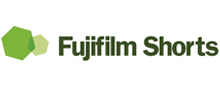 Fujifilm Motion Picture has selected this year's shortlist of nominated films for final judging. Their panel of industry experts will award two prizes, the overall 'Best Film' and a prize for the 'Best Cinematography'. All nominated films will be judged for both prizes. All submissions are shot, in their entirety, on Fujifilm Motion Picture film stock and must be less than 30 minutes long. 
Screening in Programme One:
AY PENA (OH SORROW)
Director of Photography -Daniel Chaytor
Director - Elisa Cepedal
Producer - Diego Lopez Alvarez
Writer -Elisa Cepedal
Lucia returns to the town of her childhood to bury her Grandmother and to sell the family shop but finds everything still very much as she left it.
RADIO AMINA
Director of Photography - Franklin Dow
Director - Orlando Von Einsiedel
Producer - Orlando Von Einsiedel
Writer - Katie Bryer
Documentary which highlights the discrepancies between the hopes and the reality for a young girl from northern Nigeria.
THE WORLD TURNS
Director of Photography - Adam Etherington
Director - Nick Ray Rutter
Producer -Emory Ruegg
Writer -                  Nick Ray Rutter
Kevin is dealing with his guilt and the expectation of consequences to his actions.
MAERUS REX
Director of Photography - Andrew Alderslade
Director -Remy Bazerque
Producers -Remy Bazerque and Andrew Alderslade
Writer -Remy Bazerque
The unparalleled tale of one grieving king's pathological pursuit of laughter.
HOLD ON ME
Director of Photography - Urszula Pontikos
Director - Samuel Abrahams
Producer - Beau Gordon
Writer -Ella Hickson
A couple in a long term relationship realise that they've grown apart, but is their love still too special to give up on altogether? 
When & Where
66 Old Compton Street
W1D 4UH London
United Kingdom


Thursday, July 12, 2012 at 2:00 PM (BST)
Add to my calendar