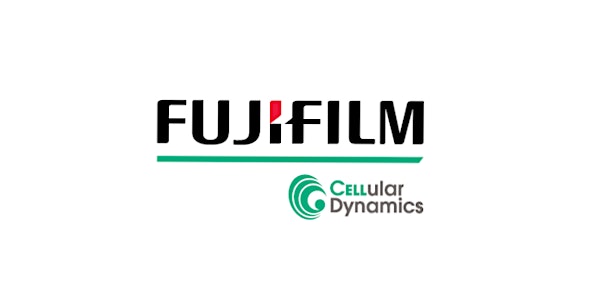 Fujifilm Cellular Dynamics, Inc seminar series #1***Lunch will be served***
How to Model Diseases of Aging in a Dish: Alzheimer's, Parkinson's & Age-related Macular Degeneration
By Fujifilm Cellular Dynamics, Inc and MBC BioLabs
Date and time
Thursday, August 26, 2021 · 12 - 2pm PDT
Location
MBC BioLabs 930 Brittan Avenue San Carlos, CA 94070
About this event
FUJIFILM Cellular Dynamics (FCDI), founded in 2004 by Dr. Jamie Thompson, provides a reliable commercial source of iPSC-derived terminally differentiated cells. These human cells are amenable to highly translational cell-based assays to bridge the gap between basic cell biology and clinical research.
In this Scientific Session, FCDI will review its neural portfolio, focusing on diseases of aging. Published and preliminary data will be presented demonstrating how FCDI's disease models have been used to study neurodegenerative diseases, in particular Alzheimer's disease (AD) and Parkinson's disease (PD). We will examine the benefits of co-culturing iCell® neuronal cells with iCell glia products, and demonstrate how stimulation of these glia products induces the secretion of pro- and anti-inflammatory molecules. Additionally, we will show how iCell Retinal Pigment Epithelial (RPE) cells have been used to model both wet and dry forms of age-related macular degeneration (AMD). Finally, we will review examples of successful drug screens using these disease-in-a-dish models. Together, this presentation will provide a proof-of-concept and conceptual foundation for the study of age-related diseases using FCDI's healthy donor-derived neural portfolio, engineered disease models, and diseased donor-derived cells.
Keith's Bio: Dr. Keith Olson is the Senior Vice President of Commercial Operations at FUJIFILM Cellular Dynamics Inc. (FCDI). Keith received his PhD in Cell and Molecular Biology from the University of Rochester before beginning a very successful career in the life sciences industry. Shortly after earning his PhD, Keith earned a string of executive level positions in companies, including Cellomics, Guava Technologies, Eurofins DiscoverX, and Life Technologies. Most recently, Keith was the Vice President of Strategy and Technology at Corning, where he worked for almost ten years before coming to FCDI. Keith has joined FCDI at an exciting time of growth and is delighted to be part of the leadership team as Fujifilm emerges as a leading global life sciences company.
Amber's Bio: Dr. Amber Jolly is the regional Field Applications Scientist for FCDI, covering the western half of North America. Amber received her PhD in Cell and Molecular Biology from Northwestern University, followed by a postdoc at UC Berkeley and a second postdoc at the UCSF Benioff Children's Hospital Oakland Research Institute. Amber's research focused on the innate immune response of mucosal epithelia and the basic cell biology of host-pathogen interactions. Her work involved building cellular models of disease and making enucleated mouse eyes more susceptible to infection. She is thrilled to help scientists discover the power of iPSC-derived terminally differentiated cells in their own clinical and translational research and development work.