Sales Have Ended
Ticket sales have ended
Greetings: Ticket sales have ended for Fugue. Although we can not guarantee you a spot, you are more than welcome to come to Holy Innocents' Episcopal Church (455 Fair Oaks Street, San Francisco) to purchase tickets at the door up to 1 hour before the start of the performance. Spots are extremely limited, so please plan accordingly. Questions? Email us at detourdance@gmail.com Cheers, detour dance
Sales Have Ended
Ticket sales have ended
Greetings: Ticket sales have ended for Fugue. Although we can not guarantee you a spot, you are more than welcome to come to Holy Innocents' Episcopal Church (455 Fair Oaks Street, San Francisco) to purchase tickets at the door up to 1 hour before the start of the performance. Spots are extremely limited, so please plan accordingly. Questions? Email us at detourdance@gmail.com Cheers, detour dance
Description
DECEMBER 1 - 10, 2017
-AN IMMERSIVE PERFORMANCE THROUGH SAN FRANCISCO'S MISSION DISTRICT-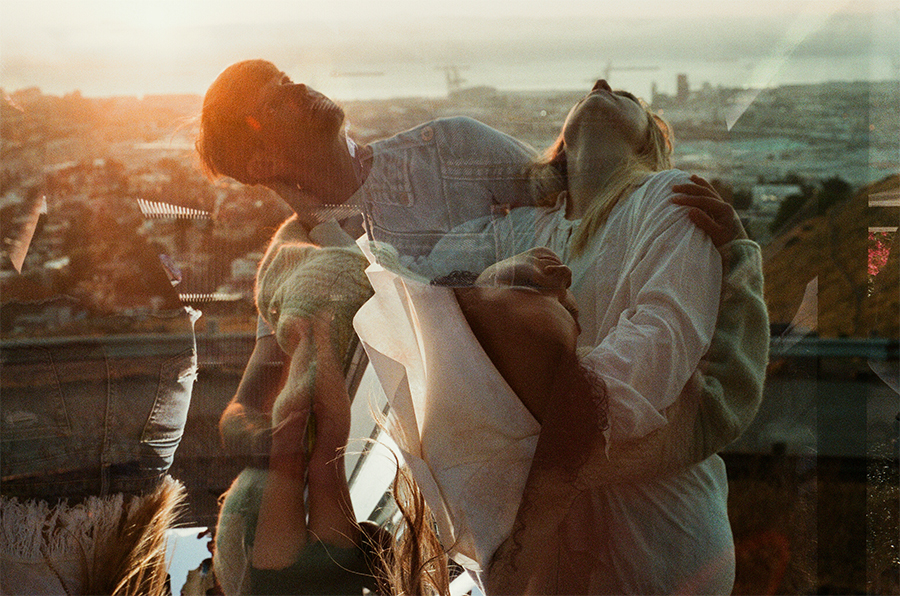 ---
Before purchasing a ticket to Fugue, here are a few IMPORTANT things to consider:
There is absolutely NO LATE ENTRY

. Please arrive 15 minutes before your schedule showtime. Any unclaimed tickets will be released at the start of the performance.

The performance travels through San Francisco's Mission District and takes place both indoors and outdoors. You will be STANDING and WALKING (and yes, sitting) for long periods of time. Fugue will happen RAIN OR SHINE.
We encourage you to come dressed as your most fabulous, glittery, flowery self (with comfortable shoes, of course).
You must choose a new name for yourself. You'll need one for THE NEW CITY.
Please contact us for wheelchair accessibility information at detourdance@gmail.com
The evening begins at Holy Innocents' Episcopal Church (455 Fair Oaks Street, San Francisco) and ends at a location near by.
---
CREATIVE TEAM
Directed by Eric Garcia + Kat Cole
Written by Brian Thorstenson, Lourdes Figueroa and Baruch Porras-Hernandez
Lighting Design: Del Medoff
Sound Design: Teddy Hulsker
Original Music: Brent Arnold
Set Design: Daniel Garcia
Costume Design: Christine Crook
Costume Co-Design: Connie Su
Performers: Arletta Anderson, Liane Burns, Jana Griffin, Maro Guevara, Melissa Lewis, Kevin Lopez, Scott Marlowe, Erin Mei-Ling Stuart, Karla Quintero, Sienna Williams
detour dance Company Members: El Beh, Liane Burns, Kat Cole, Eric Garcia, Jana Griffin, Melissa Lewis, Scott Marlowe, Angela Mazziotta, Erin Mei-Ling Stuart and Wiley Naman Strasser
---
Fugue is funded by Queer Cultural Center, San Francisco Arts Commission, Horizons Foundation, Dancers' Group Lighting Artists in Dance Award and Kenneth Rainin Foundation, Sisters of Perpetual Indulgence and generous individual donors.
FUGUE COMMUNITY PARTNERS:
GLBT Historical Society, Calle 24 Latino Cultural District Council, Fresh Meat Productions, Mission Arts Performance Project, and Still Here SF.
PHOTO CREDITS: Melissa Lewis