Fueling the Future Conference (FTF): Pure Electric and Beyond
A Transatlantic Approach to Carbon-Free Mobility: Pure Electric and Beyond
About this event
This event will explore German and California perspectives on mastering the transition to clean transportation. Hear from industry, research and state representatives on pure electric vehicles can contribute to cleaner transportation!
Join us for the discussion on what technological innovation is needed to provide the infrastructure to achieve a more sustainable way to move.
The event is part of a trade mission of select German technology companies supplying innovations in charging infrastructure, pure electric vehicles and alternative fuel generation. This project is supported by the German Federal Ministry for Economic Affairs and Energy.
"Fueling the Future" will facilitate active discussions between all clean transportation stakeholders. The event will enable the conversation on innovation in both light and heavy-duty transportation. Hear about lessons learned in Germany and what California and Germany can learn from one another, on the technological as well as regulatory level.
This is a virtual event.
Please take a look at the agenda here!

Sven Beiker is a mobility expert in the fields of autonomous driving, electric mobility, vehicle communication and mobility services. His clients include startups, as well as PMEs and large corporations. They often reach out to him regarding developing market assessments, product roadmaps and business models. He draws on over 20 years of experience at McKinsey & Company, Stanford University and the BMW Group. In addition to his consulting work, Sven is a lecturer at the Stanford Graduate School of Business, where he lectures on strategies for startups and large corporations in the fields of automation, electrification, networking and mobility services. He is also a member of the advisory board of several startups and a scientific advisor for the Lecture Notes in Mobility at Springer Science+Business Media.

John Boesel is the President and Chief Executive Officer of CALSTART. The public/private nature of CALSTART is reflected in John's background. Upon graduating from the University of California, Davis, in 1982, John worked in the California legislature as a legislative aide to then Assemblyman (now Congressman) Sam Farr. In that position he managed energy and environmental legislation for nearly four years.
He received his MBA from the Haas School at UC Berkeley in 1989. After graduating from business school, he worked as a commercial banker in Wells Fargo's Corporate Headquarters building in San Francisco. In 1993 John joined CALSTART as the Vice President of Technology Programs. In 2001 the Board of Directors promoted him to the position of President and CEO.John serves on the Advisory Board for the Precourt Energy Efficiency Center (PEEC) at Stanford University and is also a board member of the Clean Vehicle Foundation.

Giovanni Circella is the Honda Distinguished Scholar for New Mobility Studies and the Director of the 3 Revolutions Future Mobility Program at the University of California, Davis, and a Senior Research Engineer in the School of Civil and Environmental Engineering of the Georgia Institute of Technology. Dr. Circella's interests include travel behavior, emerging mobility services, travel demand modeling and travel survey methods. His recent research has focused on the impacts of ICT, shared mobility, micromobility and vehicle automation on travel behavior and auto ownership, the evolving lifestyles and mobility patterns of various population segments (e.g. "millennials") in various regions of the U.S., Europe, South America and the Middle East, and the impacts of the COVID-19 pandemic on transportation. Giovanni is the Chair of the Transportation Research Board (TRB) Committee on ICT and Transportation (AEP35), and a member of the Travel Behavior and Values (AEP30) committee. He is an elected member of the Executive Board of the International Association for Travel Behaviour Research (IATBR). He serves on several NCHRP/TCRP panels on the impacts of emerging transportation technologies, and cooperates with several planning agencies and non-profit organizations.

Cliff Fietzek is the director of technology for Electrify America. In this role, he is responsible for all charging hardware, battery storage, the network IoT platform as well as all other technology developments and deployments.
Previously, Cliff held the position of manager of connected e-mobility at BMW of North America, where he was responsible for all Engineering aspects around the BMW i Program, including vehicle development and validation, public infrastructure, smart charging and battery second life.

Biofabrik develops and markets technologies for the sustainable management of energy and waste problems. Their vision is to reduce the destructive mining of fossil raw materials and develop profitable business models in the process. To this end, they developed a container-sized biofactory that produces fuels from plastic waste that can be used to generate energy in their one-stop solution. Biofabrik is able to turn 1 kilogram of plastic waste into 1 liter of new fuel and thus provides valuable energy from almost worthless waste.

Dr. Kathrin Goldammer is an energy market and technology expert with a special interest in energy policy and transdisciplinary approaches to knowledge generation. She is the Managing Director of the Reiner Lemoine Institut, an energy research institute in Germany and founder of Localiser, an e-mobility software company.

ChargePilot, the Charging and Energy Management (CEM) system by The Mobility House, monitors and charges electric vehicle fleets intelligently, reliably, and cost efficiently. With just one system, fleet owners/managers can monitor, manage, control and keep track of the fleet's energy consumption while charging. ChargePilot is a modular system that grows with your needs, providing the flexibility to design and plan for growth. This allows ChargePilot to optimize the use of available power and charging infrastructure.

PEM Motion is an engineering and consulting company supporting its partners in the realization of their mobility-related ideas and visions. Their infrastructure and equipment allow them to produce, test and validate components, vehicles and innovation from a first prototype to a small ramp-up scale and also homologation. In Sacramento, they are currently working on the 85m$ California Mobility Center (CMC), which will bring together industry, innovation, funds, government, regulation and academia to shape the mobility of the future with hardware innovations. They work with international OEM and TIERs (e.g. BMW, Ford or Bosch) but also with different start-ups from the mobility sector (e.g. UNU or UZE). Their ecosystem also offers funding options through the 5P Capital fund.

In April 2019, Governor Gavin Newsom appointed Patty Monahan to be one of the five commissioners on the California Energy Commission. She serves in the Energy Commission's Science/Engineering position and is the lead commissioner on transportation. She has dedicated her career toward advancing clean energy technologies and cutting harmful pollution, with a focus on equity. Before joining the Energy Commission, she served as the transportation program director at the Energy Foundation, where she guided campaigns across the United States that advanced electric transportation and more efficient vehicles. She worked for the Union of Concerned Scientists in several roles, including director of the California office and deputy director of clean vehicles. She also worked at the U.S. Environmental Protection Agency, Lawrence Berkeley National Laboratory, and several energy-related consulting firms.
Commissioner Monahan received a bachelor of science degree from UC Berkeley and holds a master's degree in energy analysis and policy from the University of Wisconsin, Madison.
Laura Scharlach has been with the Renewables Academy (RENAC) AG since January 2009. Since January 2013 Laura Scharlach is head of a team of 10 people at RENAC AG and leads the project acquisition and implementation of activities within the framework of the German Energy Solutions Initiative funded by the German Federal Ministry of Economic Affairs and Energy. Within this project, she manages the different modules such as information days, information trips and AHK business trips for German as well as international energy experts. Since March 2012 she is also a consultant for the international trade fair program of the Federal Ministry of Economics and Energy. (BMWi Auslandsmesseprogramm).
Umlaut is a global, full-service, cross-industry, end-to-end group of consultancies that offer advisory and fulfilment services to clients all over the world. Their vision is to enable the global energy transition to make the world a greener, safer, and better-connected place for generations to come. They are an able and agile team of specialized experts and engineers, providing innovative solutions across all industries as well as serving the public sector and developing organizational cultures, structures, and processes.

Jaron is a manager in San Diego Gas & Electric's Clean Transportation Department overseeing Policy and Vehicle-to-Grid efforts. In the electric vehicle sector, Jaron has previously worked on business development and modeling, vehicle-grid integration, and program implementation. Prior to working in the electric vehicle sector, Jaron worked on environmental monitoring and restoration and in non-profit remedial education for primary and secondary school students.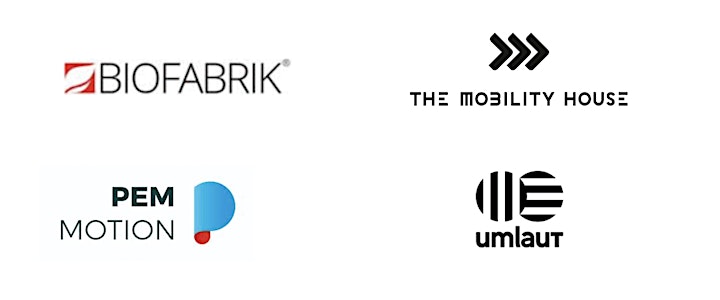 If you are interested in meeting with one of these German companies, please message Anna-Maria Swiridoff.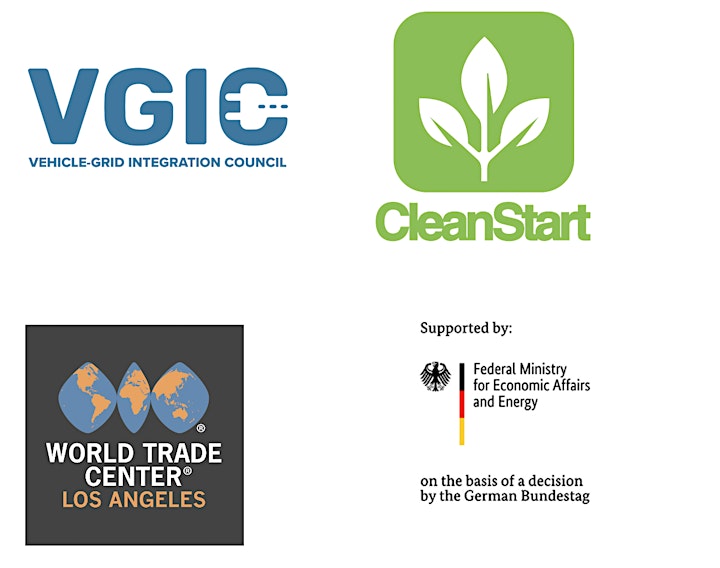 Organizer of Fueling the Future Conference (FTF): Pure Electric and Beyond