Multiple Dates
Fuel The Vote - A 412 Food Rescue Distribution and Voter Registration Event
When We All Vote will host "Fuel the Vote," a 412 Food Rescue Food Distribution and voter registration drive!
About this event
This event will support Pennsylvania families impacted by the coronavirus pandemic. Volunteers will load food boxes into attendees vehicles. The boxes will contain a variety of produce, milk, cheese, and meat. The event will also be help community members get registered and ready to vote!
Volunteers please keep in mind when registering that the boxes you will be loading into the vehicles will weigh approximately thirty pounds.
(The event will take place in the lot directly between Stage AE and Heinz Field.)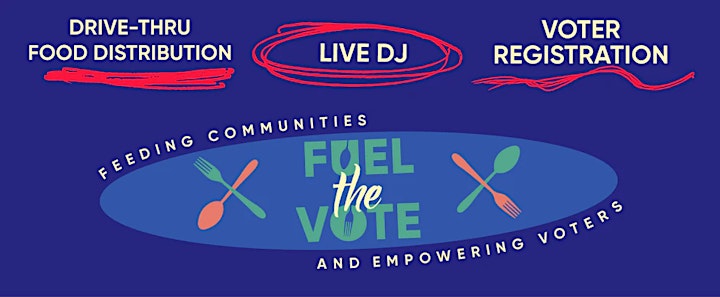 Organizer of Fuel The Vote - A 412 Food Rescue Distribution and Voter Registration Event
412 Food Rescue partners with food retailers, nonprofit organizations, and #FoodRescueHeroes to bring healthy food directly to those experiencing food insecurity.  With over 62.5 million tons of food wasted in the United States each year, 412 Food Rescue was founded as a direct response to the disconnect between food waste, hunger, and environmental sustainability.