Description
---------------SOLD OUT---------------
*PLEASE NOTE- THIS EVENT WILL BE FILMED AS PART OF THE SBS PROGRAM 'THE FEED.'
Welcome to FuckUp Nights Melbourne! In this very special November edition, we are partnering with The School of Life, General Assembly and Inspire9 to present FuckUp Nights as part of the Think West 2016 program- a festival philosophy and culture across Melbourne's Inner West.
Fuckup Nights is a global movement born in Mexico in 2012 to share public business failure stories with hundreds of people attending each event around the world. Each month 3 speakers will be invited to talk about their fuckup stories; we'll learn about their biggest mistakes, what they learned, how they moved on- all whilst sharing invaluable advice along the way.
The speakers will candidly share in 7 minutes:
* What their project / business was
* What went wrong / How it affected their personal life / What they learned / What they would do differently.
Speaker 1: Sérgio Brodsky, Brand Marketing Strategy, Media & Innovation - Starcom Mediavest Group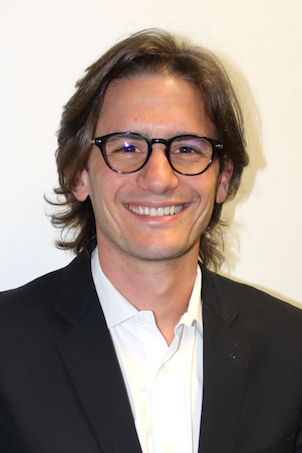 Sérgio Brodsky is an internationally experienced brand, media and innovation professional as well as a lecturer, frequent speaker and prolific writer. He is passionate about cities and culture and the role of brands and technology in society. Sérgio began his career in Intellectual Property Law and progressed as a high-tech military business consultant before pivoting towards marketing strategy roles. Sérgio is Strategy Director at Starcom, Melbourne, where he is responsible to lead teams and the agency's strategic output as well as thought-leadership initiatives. He is also a regular columnist for Marketing Magazine (AUS) and Merca2.0 (MEX) and has been featured on numerous publications worldwide. Sergio is multilingual and holds a BA in IP Law and an MBA in Global Brand Strategy and Innovation and was recently awarded by The Marketing Academy, having joined the highly esteemed Australia Leaders Program.
Follow him on Twitter: @brandKzar
Speaker 2: Rachel Service, Happiness Concierge and PR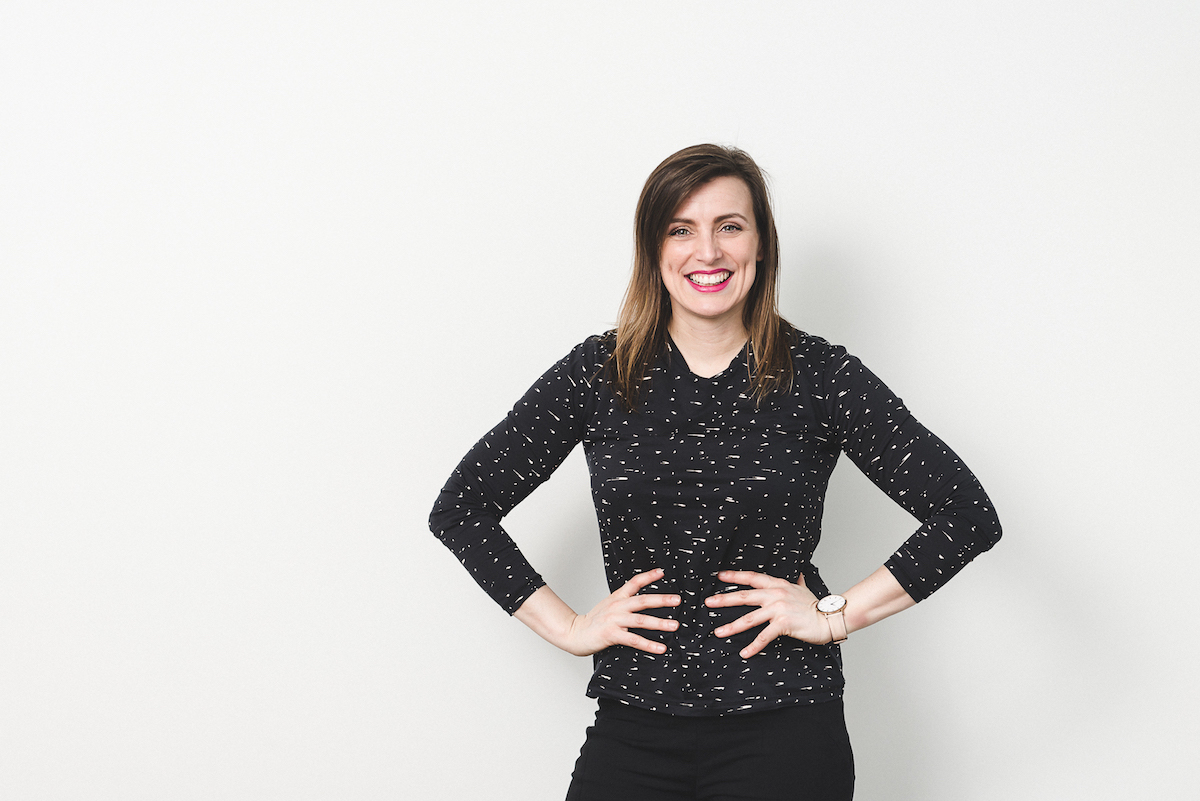 Rachel Service is the Happiness Concierge. She helps people ace work and life and get noticed at work - without burning out.
Spending years overworking, from sleeping at her desk to meet deadlines to eventually passing out from fatigue, Rachel now delivers workshops and talks to businesses looking to empower their staff to be more effective and progress their career - without burning out.
Follow her on Twitter: @conciergehappy & at www.happinessconcierge.com.au
Speaker 3: Patrick Abboud, Journalist, Documentary film-maker & Presenter - SBS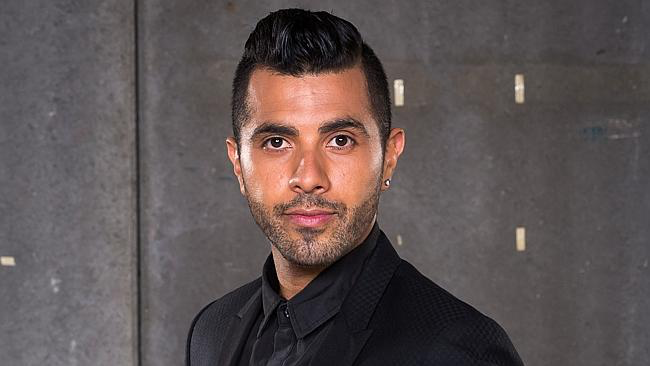 Patrick Abboud (Pat) is an award winning documentarian and broadcaster. Pat is currently the senior investigative reporter, presenter and producer for SBS TV's irreverent nightly program The Feed. For the past 3 years he has been co-host, writer and director for the SBS Sydney Gay & Lesbian Mardi Gras broadcast and will continue his work on these popular programs in 2017. You will also hear him on board Qantas flights worldwide with his radio program in Arabic language.
Over the past 10 years, Pat has lived in and worked across Europe, Asia, the Middle East, North Africa and Australia. From exploring sub cultures, to exposing human rights abuses, he creates feature documentaries on topics you never knew existed and uncovers new angles on the ones you do. Pat is the recipient of the 2016 LGBTQI Honour Award for outstanding journalism, a Walkley and three times United Nations Media Award nominee for his unique storytelling across TV, radio, online and the arts. In his spare time, Pat also volunteers as a mentor working with young people from culturally diverse backgrounds facing difficulties with their sexuality and family.
Follow him on Twitter: @PatrickAbboud
Speaker 4: Greer Allen, Key Relationships Manager - Asylum Seekers Resource Centre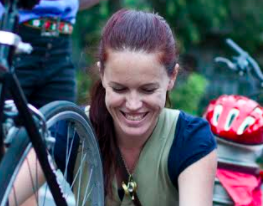 Greer Allen is currently the Key Relationships Manager at the Asylum Seeker Resource Centre, connecting people to the movement for change in Australia's asylum seeker policy. In a previous life, Greer was an international pedal power rock star.
After years working as an activist and climate change educator, Greer wanted to find a way to cut through the complexities of politics and kilowatts for everyday people. This led Greer to build Australia's first Cycle In Cinema, as well as create pedal powered stages and art installations the in UK, Hong Kong and all around Australia.
Follow her on Twitter: @GGreerJean
Organised by our sponsors The School of Life Melbourne, General Assembly Melbourne and Inspire9.
The School of Life Australia is a secular organisation that is devoted to developing emotional intelligence through the help of culture. We address such issues as how to find fulfilling work, how to master the art of relationships, how to understand one's past, how to achieve calm and how better to understand and, where necessary change, the world. From our café and classroom in Bourke St we offer classes, workshops, retreats, intensives, secular sermons, and therapies in person. We publish books, film our events and make a range of objects & tools that will assist you in the quest for a more fulfilled life. We also run a consulting and training service for businesses.
Think West is a community festival produced by The School of Life Australia and powered by Highpoint Shopping Centre. Think West includes more than 40 different workshops, tours and special events all dedicated to enhancing our emotional intelligence through the exploration of philosophy and culture. Think West events include collaboration with a range of local cultural organisations and are located all around Melbourne's inner west from the 6th to the 20th of November.
General Assembly is a global tech school teaching the most relevant skills of the 21st century across technology, design, marketing and business.
Inspire9 is the original community-led coworking space for Melbourne's startups, freelancers and creative entrepreneurs. Our mission is to empower individuals and small teams to achieve big things by generating connections between members of our entrepreneurial and creative community; locally, nationally and globally.
Find out more at: https://www.facebook.com/FUNMelb/
Join the community of FuckUp night Humans at: http://www.meetup.com/FuckUp-Nights-Melbourne/