About this Event
We are debuting this unique storytelling event on March 5th, 2020, and invite you to join us to listen to stories of professional and personal failure in a safe space.
FuckUp Nights is a global movement born in Mexico in 2012 to share public business failure stories with hundreds of people attending each event around the world. Every few months speakers will be invited to talk about their FuckUp stories; we'll learn about their biggest mistakes, what they learned, how they moved on- all whilst sharing invaluable advice along the way.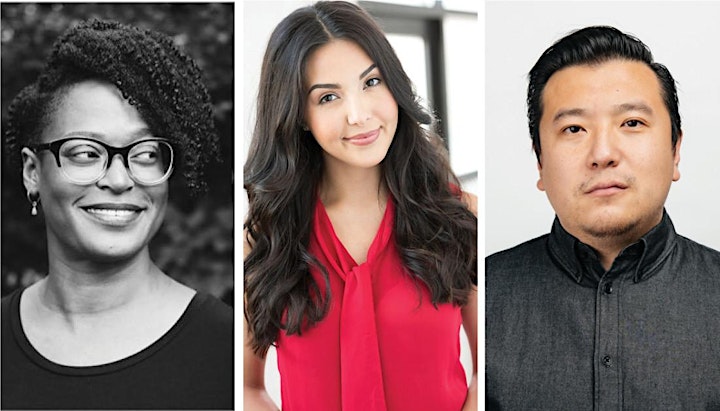 Our Speakers
Twila Dang (Founder / CEO of Matriarch Digital): Mom, wife, entrepreneur and storyteller. My mom told me once at nine years old that I knew enough $15 words to confuse any bully and give myself a head start. She was right.
Twila on Twitter | Twila on Instagram
Giselle Ugarte (Director of Marketing at Media Bridge Advertising, Motivational Speaker and Executive Coach): Giselle Ugarte is the Director of Marketing at Media Bridge Advertising, a renowned motivational speaker and a digital influencer with over 200,000 followers. Each day, she helps people and brands step into their power, with a strategy meets authenticity approach to own your story (including your fuckups and insecurities). She was last year's youngest recipient of MSPBJ's 40 Under 40 Awards, is a gymnastics coach and serves on the board for Special Olympics, and she's a special ambassador for Secondhand Hounds and Best Christmas Ever.
Giselle on Twitter | Giselle on Instagram
Yu Sunny Han (Founder / CEO of Fulcrum): Delivering a connected future where frictionless manufacturing production and supply chains lead to faster and better product innovations.

Our MC: Sarah McNally
Sarah recently received a compliment from a client who called her, "The Business Culture Doctor." It's the perfect description of what Sarah strives to accomplish in her role as CEO at TransForm Corporation – to find a cure for the epidemic of unworthiness gripping our world and infecting business today.
Sarah's company, TransForm Corporation, is The People Brand Company. TransForm doesn't believe people are separate from the brand. They ARE the brand. They work with leaders and employees alike to increase engagement and create awareness of the vital part they play in delivering consistent and relevant customer experiences.
Our Sponsors
WeWork: Welcome to WeWork at 729 N Washington. This new mixed-use development boasts four light-filled floors of thoughtfully designed move-in ready workspace and full service, luxury amenities.
Thank you to WeWork for providing the event space as well as drinks and nibbles from The Freehouse.

About tech.mn
tech.mn is a for-profit media company that serves Minnesota's technology industry with resources that empower stakeholders to make better business decisions faster.
Started in 2009, tech.mn has grown to become the longest running and farthest reaching independent publisher and promoter of Minnesota technology news, information, and facts of matter. The site features a community events calendar, a deep database of local technology companies, and a hiring + recruiting board.
tech.mn is owned by SureSwift Capital and earns revenues from site sponsorships, premium subscriptions, special events, and promotional job postings. Any and all corporate sponsors are 100% fully disclosed in the essence of transparency. No company/person/organization has ever paid for media coverage via tech.mn and SureSwift Capital has no financial relationships, involvement, investment, or ties to any companies in Minnesota's technology industry.