Description
On March 15th, Fuckup Nights Toronto is celebrating a year of failure!
What's Fuckup Nights?
Failure is a part of any success story, but we don't talk about it enough. We've all been to plenty of events where people tell you how they hacked, hustled, and created their success, but very few where someone gets up and says "I totally messed up, and this is what you can learn from it."
Fuckup Nights is a global speaker series where stories of failed businesses and projects are told, questioned and celebrated. Each speaker is given 7 minutes and is able to use 10 images. After each speaker, there's a Q&A session, as well as time for mingling and drinks!
Here's what we have in store
4 speakers sharing stories of professional failure
500+ entrepreneurial community members in attendance. Fuckup Nights Toronto's biggest event yet.
Food and drinks
Musical Performance by Danelle Sandoval
DJ taking us to 1:00am
A Birthday party
Agenda:
6:30-7:00pm Doors/ Registration
7:00-7:30pm Drinks, Food, Mingling
7:30 - 9:30pm Talks
9:30pm -1:00am Concert and Party
Speakers:
Sascha Darius Mojtahedi
CEO, Bunz Trading Zone
Learn more about Sascha here.
Catie Fenn
Lawyer, meditation and soul coach, former Bachelor Canada contestant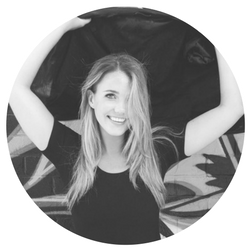 Learn more about Catie here.

Khallil Mangalji
Co-Founder & CTO at Fiix, Y Combinator W17, X-Facebook, X-Apple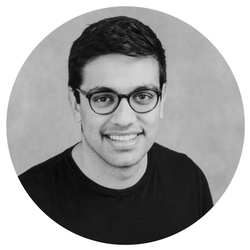 Learn more about Khallil here.
Theresa Laurico
Award-winning mediapreneur, social entrepreneur, and founder of SociaLIGHT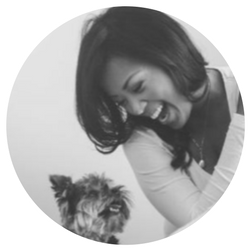 Learn more about Theresa here.


Musical Performance by Danelle Sandoval

Listen to Danelle's music here.
---
Join the conversation:
#FuckupNightsTO
---
Thank you to our amazing partners and sponsors:

Shopify is the best ecommerce platform that has everything you need to sell online, on social media, or in person.
WeWork is a global network of workspaces where companies and people grow together. WeWork transforms buildings into dynamic environments for creativity, focus, and connection.
TWG builds software & apps for growing companies & big enterprises. Experts in product strategy, human centred design & agile development.
The DMZ is Canada's top university business incubator, open to tech startups worldwide and helping entrepreneurs win since 2010.
Absurd Visuals specializes in music video production, cinematography, videography, photography, graphic design, event coverage, and video production

Risman Zysman chartered accountants provide efficient online accounting and bookkeeping solutions.
Beau's All Natural Brewing brews interesting, tasty beers like Lug Tread Lagered Ale using the best ingredients and local spring water
Lyft is your friend with a car, whenever you need one. Download the app and get a ride from a friendly driver within minutes. Lyft is offering our community $10 off 1 ride to/from The Concert Hall. Claim the deal here.
---


Terms & Conditions
By participating at our Events, you authorize Fuckup Nights Toronto and Global, its officers, directors, organizers, and event photographers and videographers to use any photograph(s) and/or videos that are taken of you while participating in each Event at its sole discretion.

Fuckup Nights Toronto reserves the right without refund or compensation to refuse admission to any persons whose conduct is disorderly or unbecoming.

Fuckup Nights Toronto may add, withdraw or substitute speakers and/or vary advertised programmes, event times, seating arrangements and audience capacity without prior notice.

Fuckup Nights Toronto may postpone, cancel, interrupt or stop the event due to adverse weather, dangerous situations, or any other causes beyond reasonable control.

As a Member of our community, you agree to act professionally, treat everyone with respect, and treat the event facilities with proper care. You agree that you are responsible for any accidents or damage that you cause. You also agree to not hold us, your local volunteer team, or any of the event supporters liable for any loss, damage, injury, or any other unforeseeable incident.

You realize that there are potential risks inherent in your participation in our Events. You freely and voluntarily accept and assume all such risks, dangers and hazards and the possibility of personal injury, death, violence, property damage or loss, during all the time of each event, resulting from activities during each event.

In consideration of approval to participate in each Event, you and any personal representative, hold harmless, release and forever discharge Fuckup Nights Toronto and Global, its organizers, attendees, volunteers, agents, trainees, contractors or employees from any and all actions, causes of actions, including negligence, claims and demands for damages, loss or injury, resulting from or arising out of your participation in the event.