Description

THIS EVENT IS FULL!
Please look out for Fuckup Nights #17 - in August. Mailing list & past speakers here!
--
Fuckup Nights Singapore is back for ROUND 16!
There's a lot of press around success, and not enough for all the frustrating, confusing, chaotic, hilarious moments inbetween.
Fuckup Nights is a global movement to share business failure stories in a candid way -- to destigmatise and explore the tough moments, to create a more solid foundation for innovation.
OUR SPEAKERS IN THIS ROUND (Bios below):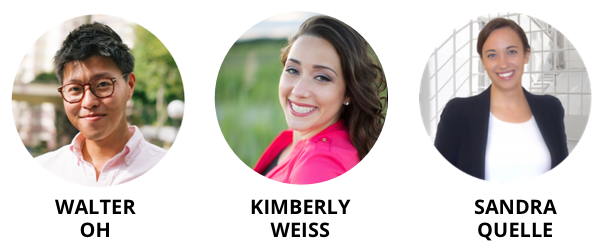 1. Walter Oh - Founder of Boxgreen, a technology food company
2. Kimberly Weiss - Body Positive BS-Free Health Coach @ KimberlyWeiss
3. Sandra Quelle - Creator of #HappyMondays, Founder of Vitae Advisor, ex-recruiter.
THE GAME PLAN:
3-4 entrepreneurs share their failures -- each speaker gets 6:40, for 10 images or 40 seconds each.
Then, you ask them questions: ask anything you're curious about, that would add value to your night. Don't hold back! The speaker will decide whether or not to answer.
You bring yourself. We bring the cool vibe, drinks, music, and kickass speakers. We unite at 7pm, break for mingling at 840pm, and reunite every other month.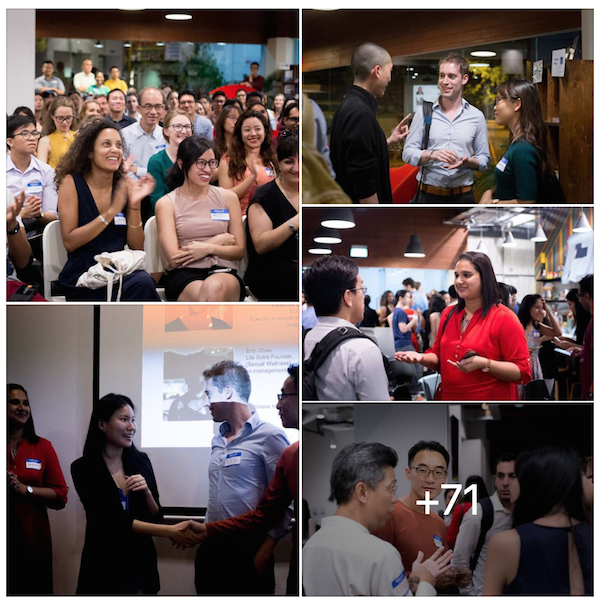 Photo from FUN #15 with Steve Feiner (A Better Florist), Sandhya Sriram PhD (SciGlo), Erin Chen (Lila Sutra, sexual wellness), Simon Leow (Happiness Initiative).
SPEAKER BIOS:
Walter Oh - Co-founder of Boxgreen
Walter is the co-founder of Boxgreen, a technology food company that develops and delivers wholesome & nutritious snacks. Social innovation is also woven into our DNA - every box of snacks sold = a meal to someone in need!
He current works with a bunch of squirrels at work to deliver snack happiness to all their customers.
Kimberly Weiss - Body Positive BS-Free Health Coach
Kimberly Weiss is a body positive, BS-free health coach for normal women that don't want to manifest self-love or go on a juice cleanse. She coaches smart women who overthink, try to have it together all the time on the outside and want to stop freaking out about eating an extra cookie (or 5). She knows there is more to wellness than organic apples and kale and teaches people the power of fitness + movement for it's mental benefits and not just a 6-pack.
She can be found over at kimberlyweiss.com.
Sandra Quelle - Founder & CEO of Vitae Advisor, creator of #HappyMondays
Sandra worked several years for top international recruitment firms across Europe and Asia, and earned recognition as a consultant. Then, in less than a year, she billed close to $800,000 for her company and positioned her newly-launched recruitment team as a top performer.
Despite this, Sandra found something to be missing, and took a career break in 2015, which eventually led her to #HappyMondays and Vitae Advisor.
Her clients describe her as a career hacker & a realistic-optimist. Her family and friends see her as as the happiest and most passionate career strategist.
P.S. The event is free to attend but bring cash for drinks or donations.
A collaboration betwen The Hub Singapore & Cut The Small Talk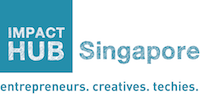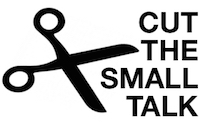 Thank you to The Hub for hosting us!

The Hub is Singapore's largest coworking community of over 600 entrepreneurs, creatives and techies, from ideation stage startups to billion-dollar 'Unicorn' ventures.

Members get access to funding, capacity building, community connections, and international networks – Impact Hub grows entrepreneurs not just houses them.

Experience The Hub at http://bit.ly/hubpass (Code: FUN@Hub)