Description
Visit fuckupnightssg.com
for more about Fuck Up Nights Singapore, past speakers, and upcoming events!
--
PUBLIC EVENT - All are invited.
Fuckup Nights is a global movement to share business failure stories in a candid, irreverent way -- to destigmatise the tough moments... to inspire more smart risk-taking, self-awareness, and challenge-tackling.
Fuckup Nights is back for ROUND 7
with candid, courageous stories from an eclectic bunch...
Our Speakers
1. Ricardo Sentosa - CEO and founder of Venuerific
2. Kimble Ngo - Founder, Lead performance trainer and Business coach of Amplify Influence
3. Abhishek C. George - Co-founder of F&B Singapore, serial explorer, resident drunk at The Spiffy Dapper
4. Calvin Soh - Founder of Ninety Nine Percent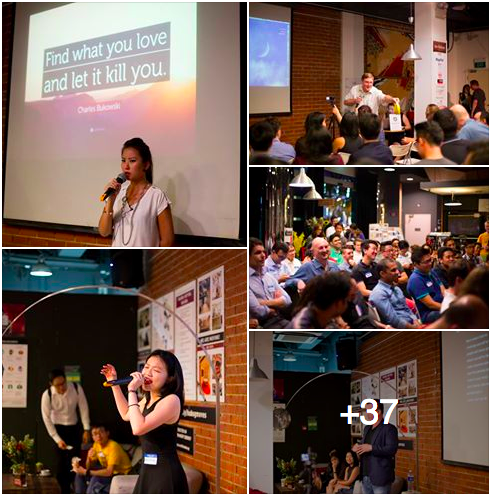 (Photos from our last Fuckup Nights by The Hub Singapore and Cut The Small Talk)
THE GAME PLAN:
3-4 entrepreneurs share their failures -- each speaker gets 6:40, for 10 images or 40 seconds each. You ask them questions: ask anything you're curious about, that would add value to your night. Don't hold back! The speaker will decide whether or not to answer.
You bring yourself. We bring the cool vibe, drinks, music, and kickass speakers. We unite at 7pm, break for mingling at 840pm, and reunite every other month.
-------------------------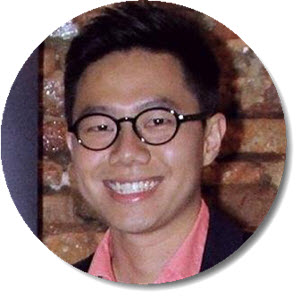 Ricardo Sentosa
Ricardo is the founder and CEO of Venuerific, a web-based event venue marketplace. Started in 2013, Venuerific has over 800 listed spaces across Singapore, Hong Kong, Malaysia and Philippines, and helped thousands of corporate planners, organisers and individuals secure the perfect venues for small private events to large conferences.
Prior to Venuerific, he worked at various banks and hedge funds which include the Royal Bank of Scotland, JP Morgan Chase and Susquehanna. An alumnus of University of Technology Sydney in Business Accounting and Finance, Ricardo was also involved in the launch of the inaugural Startup Leadership Program Singapore in 2014.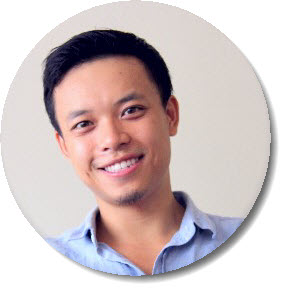 Kimble Ngo
Kimble founded Amplify Influence and is its lead performance trainer and business coach, delivering training seminars and personal coaching for corporate clients and professionals alike. He believes young professionals can be high-performing, highly engaged and empowered in uncertainty by being more empathetic and socially connected with tools to understand others quickly and communicate powerfully. His business lessons and communication skills were developed from his stint as GM at a multi-million dollar regional beverage company and as a Customer Relationship Manager at UBS, and partly owing to his diverse background as a Canadian Vietnamese..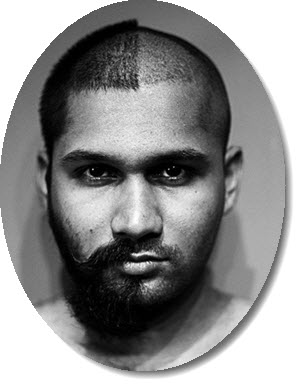 Abhishek C. George
George is a serial explorer of quests, interested in finding elemental and simple answers to the questions and problems we have. He is co-founder at Food & Beverage Singapore - a B2B media and networking resource for Singapore's F&B professionals and head honcho at Apostrophe Collective, a consulting and incubation firm. He can also be seen making cocktails and talking trash at The Spiffy Dapper, where he serves as their resident drunk. He spends his spare time working on Success Mind Map, where he is focused on developing a parallel archival system for the psyche with version tracking.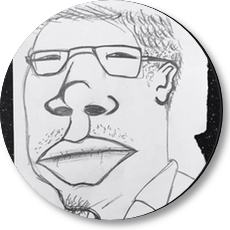 Calvin Soh
Calvin went from passing 4 GCE 'O' levels to undertaking the following exhuastive list of roles: Amphibious Bridging Engineer Sergeant, lifeguard, fast food cook, camera salesman, telemarketer, advertising traffic, account executive, copywriter, associate creative director, associate creative director in New York, partner at Fallon Asia, Vice chairman and regional CCO at Publicis Asia, farmer, chef, author, entrepreneur, consultant, speaker, researcher, inventor and father.
...we'll let him elaborate more on 4 February.
P.S. The event is free to attend but bring cash for drinks or donations.
A collaboration betwen The Hub Singapore & Cut The Small Talk