About this Event
We bring together speakers from all walks of life to share their "raw and unfiltered" stories of professional failures. With a casual "grab a drink after work" vibe, our speakers share their insights from trying something new, bold or different. No passing the buck, blaming others, or spin allowed - speakers own their failure and share their experiences without judgement.
Each speaker is given 10 minutes and 10 images to tell their story. After each speaker, there's a short Q&A session, as well as time for mingling and drinks at the end of the program.
Come join your fellow "Fuckuppers" and engage in real conversations about success and failure.
This event is hosted by ZADA Strategy.
Event Agenda - When / What's Happening:
5:45 - 6:30 pm: Doors Open; Check-In / Registration; Meeting fellow Fuckuppers; Drinks
6:30 - 8:00 pm: Fuckup Presentations + Q&A
8:00 - 9:00 pm: Mingling with fellow Fuckuppers; Drinks (on the roof deck Hof Garden and main floor)
Event Details - The Deets:
Beer, wine and cocktails will be available for purchase before, during and after the event. Please drink responsibly.
Following the event guests are invited to hangout at The Hof's Roof Garden for food, drink and conversation. The speakers and event organizers will be available to further the conversation.
Food will not be served during the event. However, food will be available for purchase at The Hof's restaurant located on the ground floor prior to the start of the event and at the Roof Garden following the event.
Music provided by DJ Tony Fernandez.
Our Featured Speakers: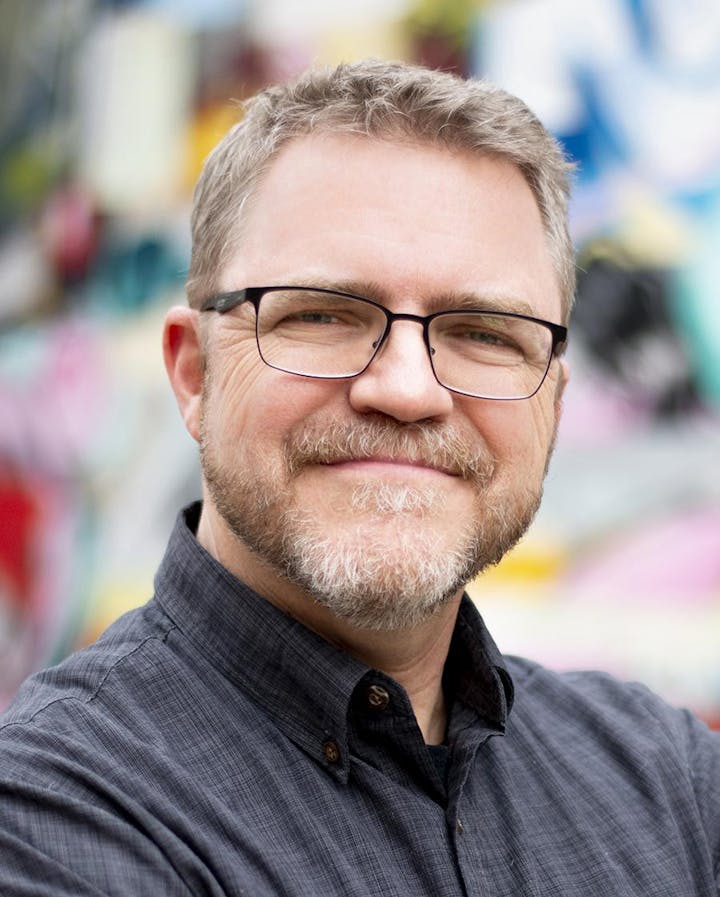 Dave Gau
Dave Gau is an animator, cartoonist, improviser, and facilitator. He just hit a milestone of running his own motion graphics and animation company, ShaveFX, for 20 years this summer. On screen, he's recently been seen in Virginia Lottery commercials and an NBC12 promotion.
Dave is also the Executive Director of Yes Balloon, the nonprofit company behind ComedySportz Richmond. He is a nationally certified Applied Improv provider with CSz Worldwide, and has developed and implemented communication, innovation and team training programs for businesses throughout the region. Through Yes Balloon, he has used improv to help train and raise awareness for childhood cancer research, Alzheimer's and dementia caregiving, youth in the blind and vision impaired community, and much more.
And in his spare time, he helps lead the youth program at St. Thomas' Episcopal Church in Ginter Park. So many things, so many opportunities to F-Up.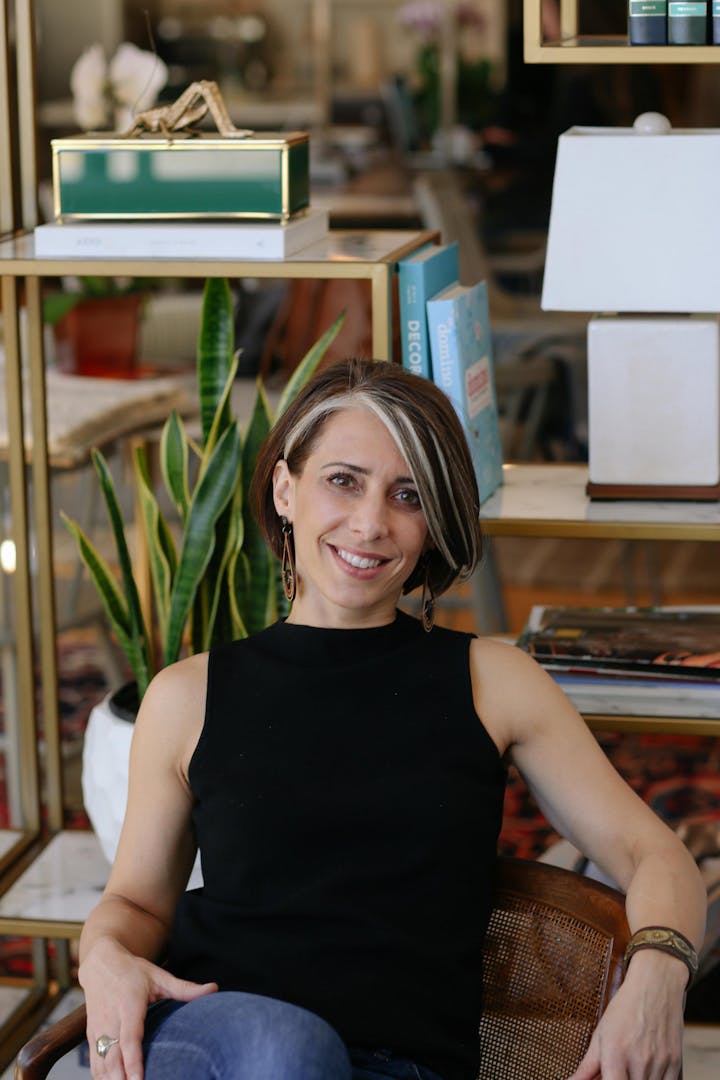 Stevie McFadden
Stevie is an accidental entrepreneur with an unorthodox career path. After completing her graduate studies in Organizational Behavior, she held various Leadership and Consulting roles, all focused on helping organizations optimize the employee and / or the customer experience. Her love of design fueled the launch of a side hustle focused initially on residential interiors in 2014. Stevie passionately believes that the physical environment and user - employee, customer or patient - experience are deeply connected and recognized an opportunity to marry her love of great design and her organizational behavior expertise to create transformative places with the launch of Flourish Spaces.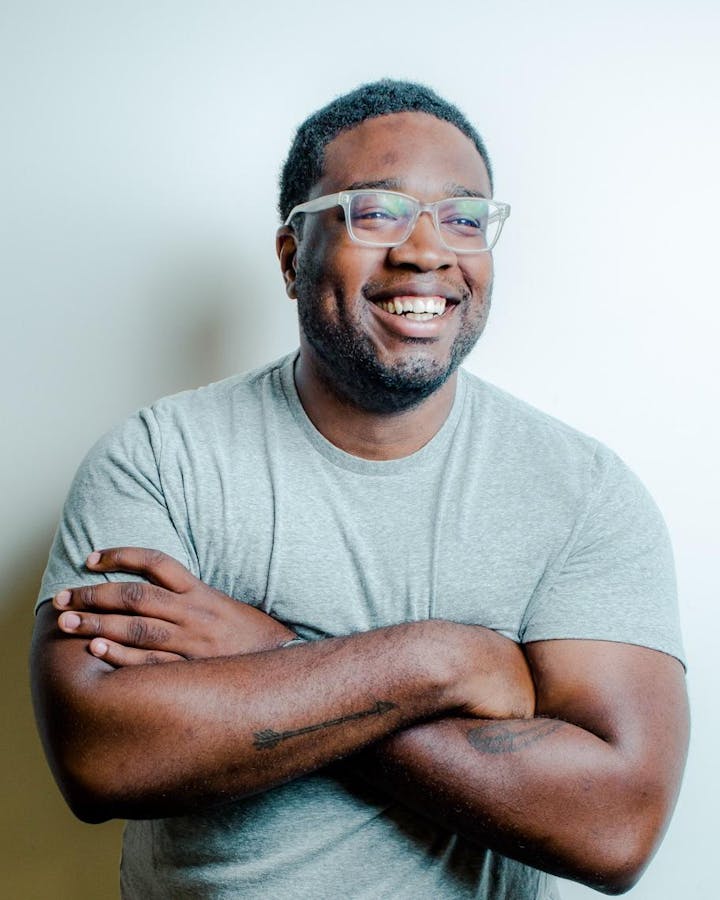 Ace Callwood
Ace Callwood is the Managing Partner of Equal Sons, a product and strategy agency headquartered in Richmond Virginia. Among several entrepreneurial accomplishments, Ace and his team are most notably known for Coffitivity, an ambient sound app that was named as one of TIME Magazine's Top 50 Sites of 2013.
His past gigs include Entrepreneur in Residence at the VCU School of Business, Consultant & Facilitator at TMI Consulting, and serving as a member of the Virginia Governor's Council for Youth Entrepreneurship. Ace has also shared his perspective in academic settings like the MIT MediaLab, the University of Virginia, and TEDxVCU; at companies like MetLife, PwC, and CarMax; and at several nationally recognized conferences.
Counter to startup culture, Ace is an advocate of slowing down and being intentional about problem solving, which comes well before writing a single line of code or spending a dime on growth. As an entrepreneur, consultant, and former educator, Ace is often asked to help groups think more creatively.
In his "free time" Ace writes on Medium, tweets at @acecallwood, and enjoys direct messaging in person on the rare occasion he's let out of his digital cage.
Event Terms & Conditions:
By attending Fuckup Nights RVA, you enter an area where photography, audio, and video recording may occur. By entering the event premises you consent to photography, audio recording, and/or video recording.
You consent to any of the above being released, publicized, exhibited, or reproduced to be used for news, web casts, promotional purposes, social media, advertising, inclusion on website and/or any other purpose by ZADA Strategy LLC, Fuckup Nights Global (Instituto Del Fracaso, A.C.), and its affiliates and representatives.
As an attendee, and therefore Member of our community, you agree to act professionally, treat everyone with respect, and treat the event facilities with proper care - i.e., don't be a dumb a** .
Fuckup Nights RVA, its organizers, attendees, volunteers, or agents reserve the right to refuse admission to any persons whose conduct is disorderly or unbecoming.
You agree to drink responsibly and to not drive while intoxicated ... remember, they make Uber and Lyft for a reason!
Fuckup Nights RVA may add, withdraw or substitute speakers and/or vary advertised programs, event times, seating arrangements and audience capacity without prior notice. Fuckup Nights RVA may also postpone, cancel, interrupt or stop the event due to adverse weather, dangerous situations, or any other causes beyond reasonable control.
You agree that you are responsible for any accidents or damage that you cause. You also agree to not hold the organizers, your local volunteer team, ZADA Strategy, or any of the event supporters liable for any loss, damage, injury, or any other unforeseeable incident.
You realize that there are potential risks inherent in your attendance with this event. You freely and voluntarily accept and assume all such risks, dangers and hazards and the possibility of personal injury, property damage or loss, theft, death, and violence during all the time of the event. In consideration of approval to participate in each Event, you and any personal representative, hold harmless, release and forever discharge Fuckup Nights RVA, ZADA Strategy, its organizers, attendees, volunteers, agents, trainees, contractors or employees from any and all actions, causes of actions, including negligence, claims and demands for damages, loss or injury, resulting from or arising out of your participation in the event.