About this Event
We bring together speakers from all walks of life to share their "raw and unfiltered" stories of professional failures. With a casual "grab a drink after work" vibe, our speakers share their insights from doing something new, bold or different by saying "I tried this thing, I totally messed up, and here's what you can learn from it."
Each speaker is given 10 minutes and 10 images to tell their story. After each speaker, there's a short Q&A session, as well as time for mingling and drinks at the end of the program.
Come join your fellow "Fuckuppers" and engage in real conversations about business success and failure.
______________________________________________________________________________________
Event Agenda - When / What's Happening:
5:45 - 6:30 pm: Doors Open; Check-In / Registration; Meeting fellow Fuckuppers; Drinks
6:30 - 8:00 pm: Fuckup Presentations + Q&A
8:00 - 9:00 pm: Mingling with fellow Fuckuppers; Drinks (on the roof deck Hof Garden and main floor)
Event Details - The Deets:
Beer, wine and cocktails will be available for purchase before, during and after the event. Please drink responsibly.
Following the event guests are invited to hangout at The Hof's Roof Garden for food, drink and conversation. The speakers and event organizers will be available to further the conversation.
Food will not be served during the event. However, food will available for purchase at The Hof's restaurant located on the ground floor prior to the start of the event and at the Roof Garden following the event.
Music provided by DJ Tony Fernandez.
______________________________________________________________________________________
Our Featured Speakers for June 27th: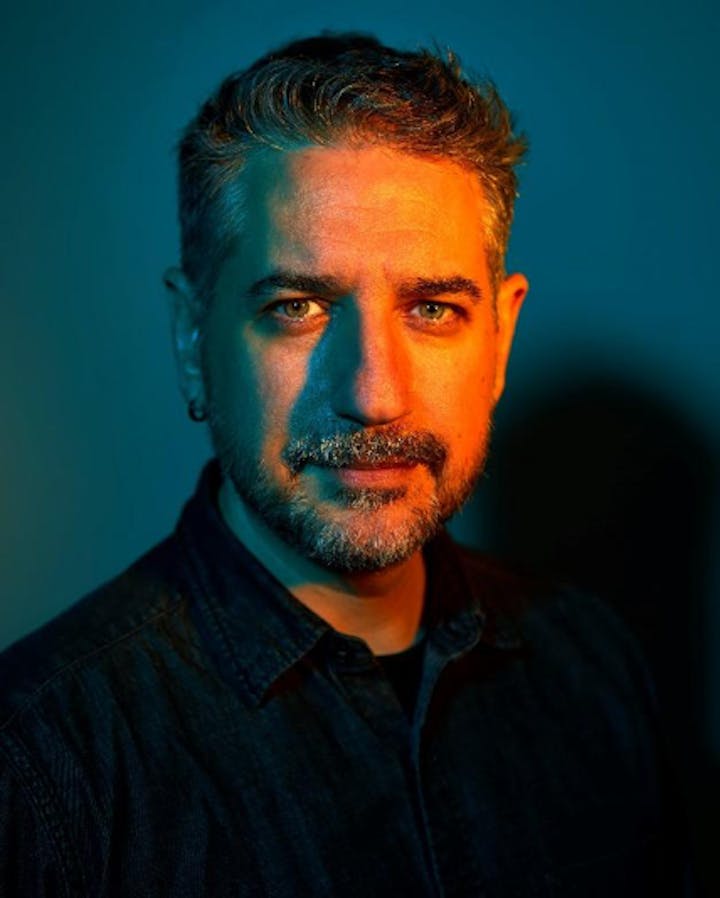 Noah Scalin is an artist, author, and activist. He is the founding partner at Another Limited Rebellion an art & innovation consulting firm that provides creative development training for organizations like GE, Capital One, Mozilla, Altria and more. A graduate of NYU's Tisch School of The Arts, Noah started his career as art director for Troma Entertainment and Avirex clothing. Noah's artwork is collected internationally and has been exhibited in numerous museums and galleries, including the Virginia Museum of Fine Arts and the Mütter Museum, as well as NYC's Times Square. He is the author of six books on art & creativity and a sought after public speaker. In 2016 Noah was chosen as the first ever artist-in-residence at the Virginia Commonwealth University's School of Business and was named the "The Region's Most Creative Individual" by Richmond magazine in 2017.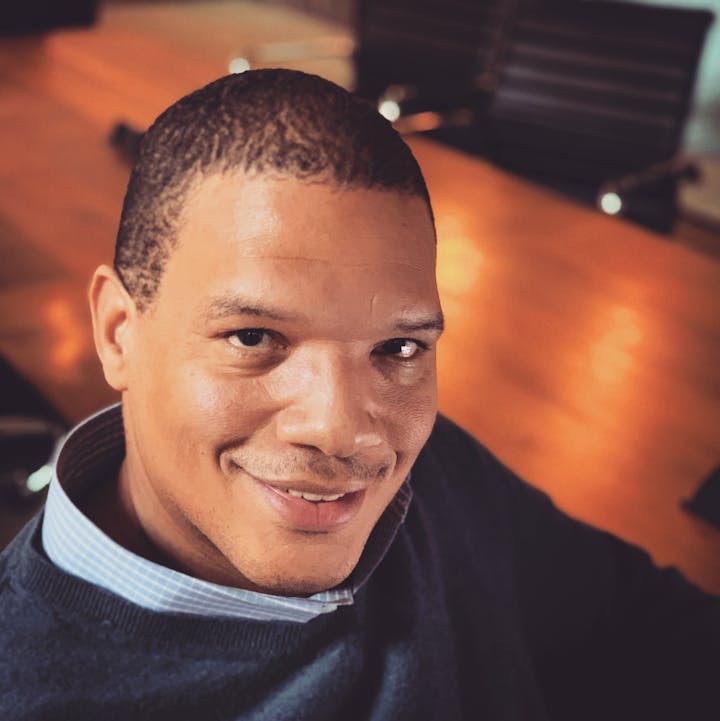 James Warren is a storyteller and a strategist. He is the Founder and CEO of Share More Stories, a human engagement company that helps companies strengthen cultures and grow brands, through human insights, actionable ideas and scaled experiences. James is also the Vice President of Brand Strategy at JMI, a marketing and communications company. James studied economics and literature at Princeton University and creative writing at Columbia University. And for over 20 years, James has used his unique blend of creative writing, marketing, organizational development and innovation experience to help companies form lasting connections with their employees, consumers and communities. Originally from New York City, James and his family now call Richmond, Virginia home.LI: jameswarrenva | TW/IG: @warrenjwric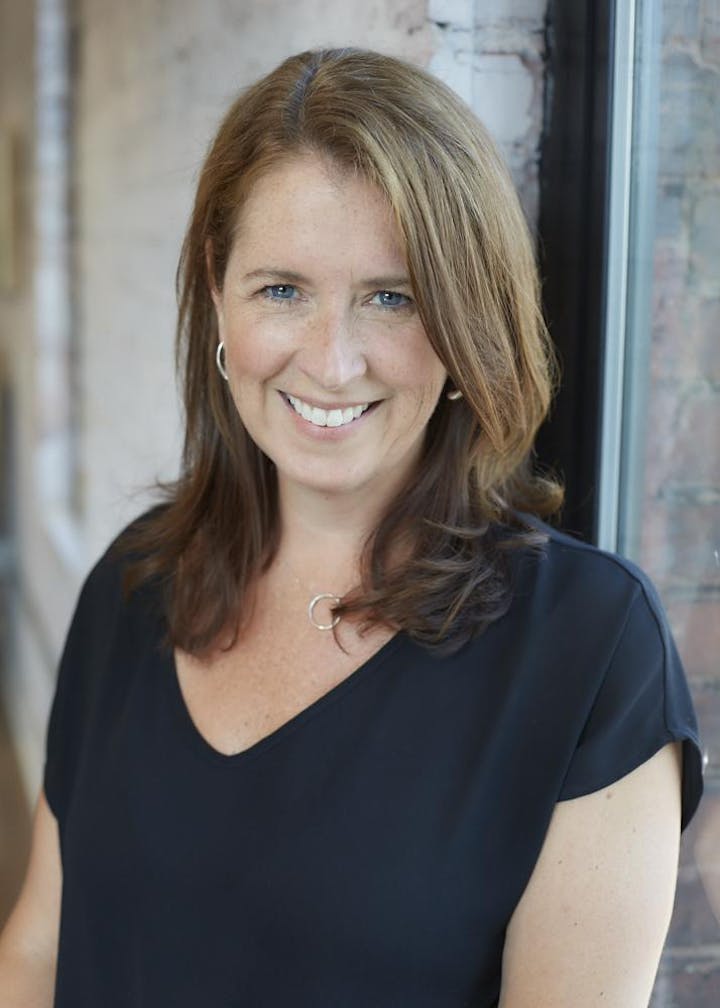 Jen Finn is an angel investor, entrepreneurial advisor and small business advocate. She has 20 years experience building products and scalable business operations - most recently as COO for Capital One Small Business Bank. Jen is passionate about innovation - angel investing since 2009 and spearheading endeavors like the 1717 Innovation Center that help connect startups with mentors, programs, investors and other critical resources. In tandem to providing strategic advisory services, Jen also serves as the Vice Chairman of the Activation Council, whose mission is to support collaboration of high growth innovation activities across Virginia. She also served on the University of Virginia's Darden school of Business Board of Trustees, and as Chairman of Darden's Alumni Board of Directors. Originally from Cincinnati, Jen, her husband and 3 children, now call Richmond home.
_____________________________________________________________________
Event Terms & Conditions:
By attending Fuckup Nights RVA, you enter an area where photography, audio, and video recording may occur. By entering the event premises you consent to photography, audio recording, and/or video recording.
You consent to any of the above being released, publicized, exhibited, or reproduced to be used for news, web casts, promotional purposes, social media, advertising, inclusion on website and/or any other purpose by ZADA Strategy LLC, Fuckup Nights Global (Instituto Del Fracaso, A.C.), and its affiliates and representatives.
As an attendee, and therefore Member of our community, you agree to act professionally, treat everyone with respect, and treat the event facilities with proper care - i.e., don't be a dumb a** .
Fuckup Nights RVA, its organizers, attendees, volunteers, or agents reserve the right to refuse admission to any persons whose conduct is disorderly or unbecoming.
You agree to drink responsibly and to not drive while intoxicated ... remember, they make Uber and Lyft for a reason!
Fuckup Nights RVA may add, withdraw or substitute speakers and/or vary advertised programmes, event times, seating arrangements and audience capacity without prior notice. Fuckup Nights RVA may also postpone, cancel, interrupt or stop the event due to adverse weather, dangerous situations, or any other causes beyond reasonable control.
You agree that you are responsible for any accidents or damage that you cause. You also agree to not hold the organizers, your local volunteer team, ZADA Strategy, or any of the event supporters liable for any loss, damage, injury, or any other unforeseeable incident.
You realize that there are potential risks inherent in your attendance with this event. You freely and voluntarily accept and assume all such risks, dangers and hazards and the possibility of personal injury, property damage or loss, theft, death, and violence during all the time of the event. In consideration of approval to participate in each Event, you and any personal representative, hold harmless, release and forever discharge Fuckup Nights RVA, ZADA Strategy, its organizers, attendees, volunteers, agents, trainees, contractors or employees from any and all actions, causes of actions, including negligence, claims and demands for damages, loss or injury, resulting from or arising out of your participation in the event.