About this Event
WTF is Fuckup Nights?
Failure is a part of any success story, but we don't talk about it enough. We've all been to plenty of events where people tell you how they hacked, hustled, and created their success, but very few where someone gets up and says "I totally messed up, and this is what you can learn from it."
Fuckup Nights is a global speaker series where stories of failed businesses and projects are told, questioned and celebrated. Each speaker is given 7 minutes and is able to use 10 images. After each speaker, there's a Q&A session, as well as time for mingling and drinks!
300+ cities, 80+ countries, 10 minutes, 10 images, 1 failure.
Agenda:
6:00 - 6:30 pm: Registration, meeting fellow fuckuppers, (first drink FREE for first 40 guests // appetizers provided)
6:30 - 7:30pm: Fuckup presentations + Q&A
7:30- 8:00pm: More drinks, more mingling with fellow fuckuppers
9:00pm: Did someone say LIVE music??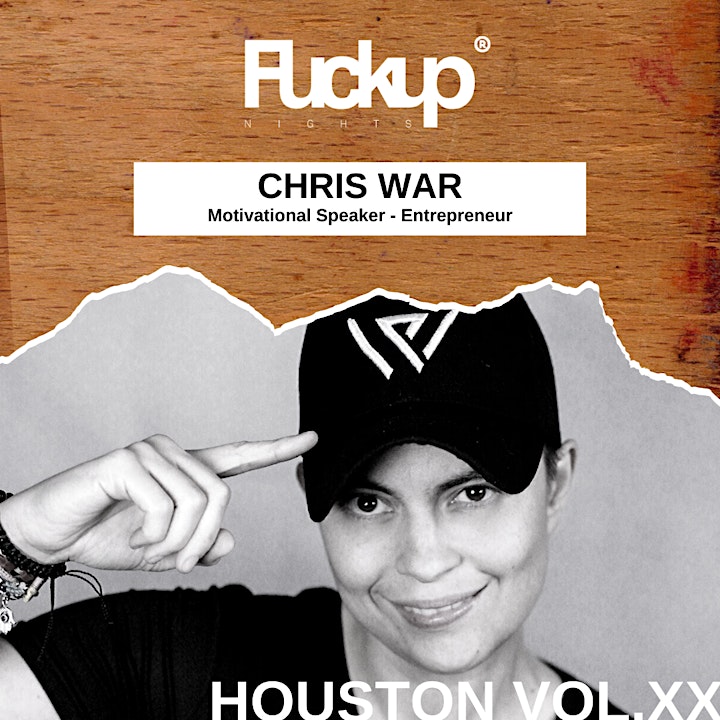 Chris War is an entrepreneur, social activist, animal lover, and motivational speaker. Passionate Visual Director; Empowering all WARriors to be themselves by following their purpose and true calling.
Brittany Barreto, Ph.D. is a scientist turned founder turned venture capitalist. Founder of the first nation-wide DNA based dating app, Pheramor. She currently works as the first Houston Venture Associate for Capital Factory, the most active investor in Texas.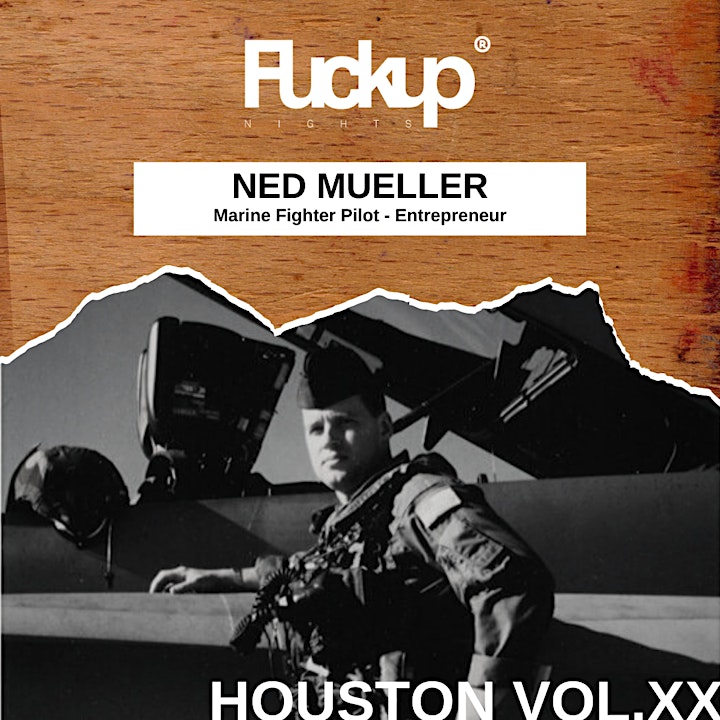 Ned Mueller served as a Marine fighter pilot and test pilot, then program and project manager in human spaceflight vehicles followed by work in the upstream Oil & Gas industry. He is Founder and CEO of Mueller Consultants, LLC, providing services in Operational Risk Management and Senior Leadership consulting. He currently serves as a Silver Fox Advisor and the Entrepreneur in Residence at HCC's Center for Entrepreneurship Southeast.
Gilbert Dlg is currently scheduled to compete in the Phil Heath Classic 2020 - Men's Physique Category. Gilbert recently got his Competing Card from the National Physique Committee and has a daily routine of Diet and Gym Grit for 3-4 hours. Gilbert also owned a successful Property and Casualty Insurance Agency that he recently sold. He fucked up in the agency several times when building it out and is now venturing into real estate investing.