Description
Welcome to Fuckup Nights Birmingham, an intimate evening of storytelling and collective wisdom.
Let's get real: we've all fucked up at some point. What's important is that we see fuckups as an opportunity to improve, to iterate and to evolve our ideas and ourselves. The beauty of the fuckup is that it is uniquely yours – yours to own, yours to play with and yours to share with the world.
Fuckup Nights (FUN) is a casual arena to do this in. We'll be bringing together 4 speakers, a (hopefully) empathy-filled crowd and a safe space here at Impact Hub Birmingham for people to share what they've learned from a business or project failure that they personally experienced.
---
SCHEDULE
Doors Open: 6.45pm
Talks: 7pm – 8.30pm
Networking / Reflection: 'till 9pm


SPEAKERS
Our speaker line-up for this is hot off the press, featuring some excellent local talent and some serious fuckups: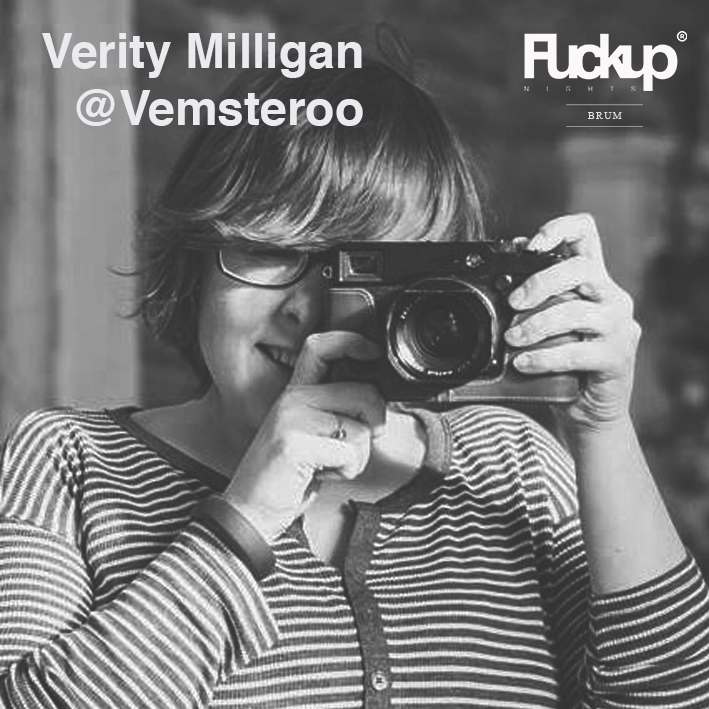 Verity Milligan
Verity is a photographer and educator working out of the city of Birmingham, UK. She's worked with national brands and organisations such as Visit Britain and Yorkshire Tea, but is happiest when outdoors capturing the landscape. Relentlessly optimistic, Verity thrives on early mornings, good beer and copious amounts of cake.
www.veritymilliganphotography.com
@Vemsteroo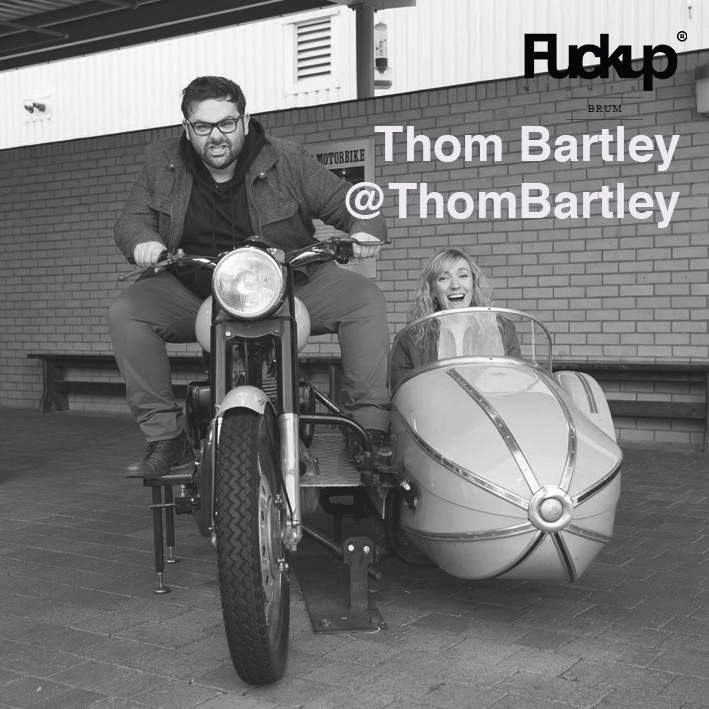 Thom Bartley
Thom Bartley is a photographer, videographer, TEDxBrummer, Impact Hub Birmingham lurker rounder and one of the biggest names to come out of Dudley. He's built his career around managing to fuck up whilst fucking around. When he's not making phat stacks you can find him yoyoing, playing guitar or sitting around in his pyjamas watching YouTube.
www.thombartley.com
@ThomBartley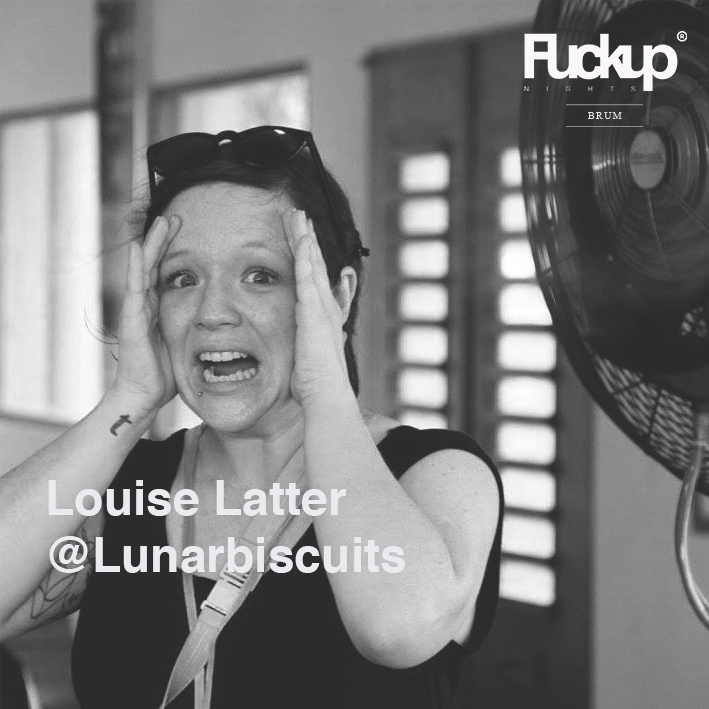 Louise Latter
Louise Latter is currently Head of Programme at BOM (Birmingham Open Media). Prior to this role Louise lived in Liverpool for 12 years. Louise studied Drama, worked as a waitress, as a 'casual bottoms specialist' & then ran the Young People & Education programmes at FACT (Foundation for Art and Creative Technology - I like acronyms). Alongside all of these Louise is into film, feminism, body positivity and sleeping.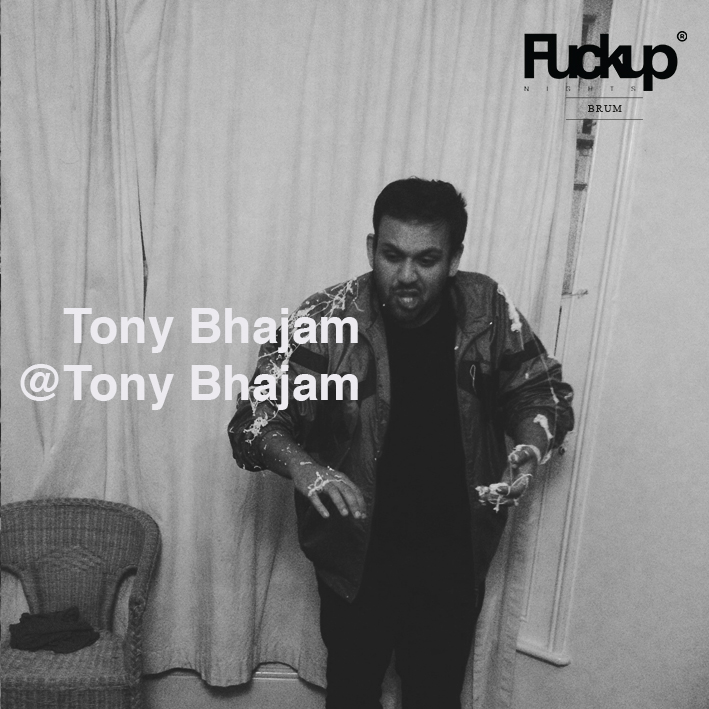 Tony Bhajam
Pending… (Obviously)
Follow @FUN_Brum on twitter for the latest updates. To nominate a speaker for future events, e-mail dan.zastawny@impacthub.net

Fuckups of the World Unite
We're proud to be part of the international congregation of fucker uppers worldwide, and we will be following the Fuckup Nights format as adopted by 192 cities in 67 countries. We're excited to be back with our second event. If you missed the first one, find out more about our approach to launching our Fuckup Night on our blog.