Description
Donald Glover's speech at the 2017 Golden Globes got us thinking... Atlanta is, in fact, the Hollywood of the South, and cultural phenomenon's ranging from Andre 3000 to Eleven all have one thing in common: Atlanta.

To celebrate the rise and sheer dominance of Atlanta on the entertainment industry, we've dubbed our fifth installment, Fail Live.

Join us as at WeWork Tower Place in Buckhead on Thursday, April 13 for an evening of F'up stories from some of Atlanta's rising names in the entertainment industry.
For more information about FuckUp Nights Atlanta, visit funatl.com.
---
Matt Hobbs is a songwriter, composer, and musical improviser in Atlanta, GA. Along with being an active singer and songwriter, Matt is also a resident musician at Dad's Garage Theatre Company. Matt has also composed songs and worked as musical director for many musicals and scripted shows at the theatre. Outside of music Matt is a coffee lover, a collector of Batman Legos, and a Wes Anderson movie fanatic. Check out his new album "17th Street" at http://www.heymatthobbs.com.
Not your typical anything, Amanda Marks, is a Jewish gal raised in Alabama who has performed stand-up comedy at such venues as The Punchline, Laughing Skull, Highland Inn Ballroom Lounge and Joystick Gamebar. She hosts and co-produces Highwire Comedy's Off the Grid Stand-up Showcase and is part of the bi-monthly Nerdlanta Live pop-culture talkshow. Learn more about Amanda at http://www.mallofamanda.com.
Erin Bernhardt is passionate about inspiring people to find their passion and to make a difference through that. Last year, Erin completed a year-long tour with her first feature film, Imba Means Sing. She also volunteers as a Strategic Adviser for the Creative Visions Foundation. Erin is a former CNN writer/producer and Peace Corp Volunteer, and a frequent speaker locally and nationally. Erin loves adventuring with friends and family, traveling, and practicing or teaching yoga. Learn more about Imba Means Sing at http://www.imbafilm.com
---
High five to our Presenting Sponsor!

Shout out to our Video Sponsor!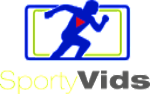 ---
FuckUp Nights is a global movement born in Mexico in 2012 to share business failure stories. Since our inception here in Atlanta, hundreds of people come to each event to hear entrepreneurs, innovators and community leaders share their story. Each storyteller is given 7 minutes to share and reveal their lessons learned. After each speaker, there's a question and answer session, as well as time for networking.