Event Information
Location
Facebook Live
facebook.com/FUNightsTO/live
Description
Joining us for a virtual conversation & AMA is Trevor Koverko - Founder of Polymath & Former NHL Draft Pick
Before getting into tech, Trevor was an NHL draft pick of New York Rangers. A major car accident in 2011 left Trevor (then in his 20s) with life-threatening injuries, including brain damage and immobility on his left side. The aspiring hockey player, abandoned plans for an NHL career and instead focused on crypto, software, investing, and game theory.
Trevor is a blockchain founder and investor and an early leader in the blockchain community - helping finance projects like Ethereum, EOS, Hashgraph and Shapeshift.

In 2017, after predicting the mega-trend of financial securities migrating to the blockchain, Trevor founded his 3rd company: Polymath - a leading security token platform. Polymath was founded after Trevor attempted to 'tokenize' his PE fund and experienced first hand how painful it was to launch a compliant security token. Prior to Polymath, Trevor's Oculus Rift-based project became one of the world's first VR exits. Trevor is also the co founder of Digital Assets International, a private equity fund that acquires high margin/cashflow online businesses.

Trevor brings a wealth of experience...and Fuckups! He's looking forward to sharing his lessons learned with our community.
We'll be taking community Q&A - get your burning questions ready!
Don't miss it! RSVP for the Link & Reminder.


Moderated by:
Marsha Druker
Founder & Director of Fuckup Nights Toronto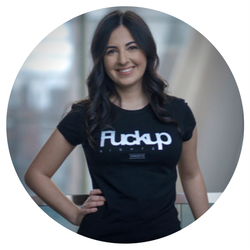 Learn more about Marsha here.
Lead Partner: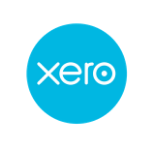 Xero is online accounting software for your business. Online accounting with Xero opens up a world of opportunities to increase efficiency, streamline the way you manage your business, and add moments of beauty into your working day.

Try Xero free for 30 days here.
Date and Time
Location
Facebook Live
facebook.com/FUNightsTO/live