FTSLA webinar - Why Organic Matters.

Tuesday, February 14, 2012 from 10:00 AM to 11:00 AM (PST)
Event Details
Join FTSLA for our webinar on why organic matters. Despite the strong following for organic, there is still a need to defend and articulate the principles of organic. Hear from Mark "Coach" Smallwood Executive Director of the Rodale Institute on the research they are doing.  Results showing the ability for organic farming to outperform conventional as well as their latest research projects. 
Also have the opportunity to hear form Lundberg Family Farm about incorporating organic not only into their marketing and messaging, but how to further the movement through investing in organic farming on the ground. 
---------------

This webinar is an opportunity for stakeholders in the organic food industry to get caught up in the leading scientific research on organics.  This is an opportunity for companies to align their communication and messaging on organics in the industry.  The Rodale Institute is a 501(c)(3) nonprofit dedicated to pioneering organic farming through research and outreach. For over sixty years, they been researching the best practices of organic agriculture and sharing their findings with farmers and scientists throughout the world, advocating for policies that support farmers, and educating consumers about how going organic is the healthiest option for people and the planet.

So how does a company take this and put it into practice?  Lundberg Family Farms® developed Raising Organic Family Farms, a multi-year funding initiative to encourage and support more organic farming to allow for an increase in the supply of organic products.  In addition, the company aims to increase consumer demand through organic education with their mission and messaging.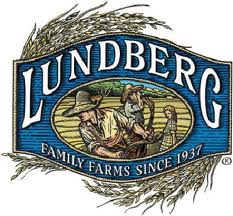 Speakers:

Mark "Coach" Smallwood, Executive Director Rodale Institute.
Mark's professional experience has been dedicated to environmental sustainability and organic farming. Previously, he served as the Mid-Atlantic Green Mission Specialist and Local Forager at Whole Foods, where he was a 2010 National Award Winner for "Best Whole Foods Market Spokesperson." Mark's career has also included the following roles: founder of an organic lawn care company, messenger for Al Gore's Climate Project, school teacher and basketball coach. Last, but certainly not least, as a long-time organic farmer and biodynamic gardener.
Brionne "Bri" Saseen, Environmental Coordinator - Lundberg Family Farms®. Lundberg Family Farms® is a family-owned and operated business that is committed to producing the finest quality rice and rice products for your family. Since 1937, the Lundberg family has been growing healthy, great tasting rice while respecting and sustaining the earth. Bri joined the Lundberg family and their sustainability efforts in early 2011, after completing a self-designed BA in Human Rights & Environmental Advocacy from California State University, Chico. Bri holds a strong passion for healthy, organic foods both at the work place and at home and is pleased to be part of the professional organic food industry.
Organizer
Sustainable Food Trade Association
Sustainable Food Trade Association is a non-profit trade association dedicated to helping the organic food trade transition to more sustainable practices and raise the bar across the food industry.
Our members include organic producers, processors, manufacturers, distributors and retailers across North America. We help members improve performance, communicate results and drive wider change through networking, education, consult and shared metrics. Our "Declaration of Sustainability in the Food Trade" provides a common framework for benchmarking performance and progress.