Description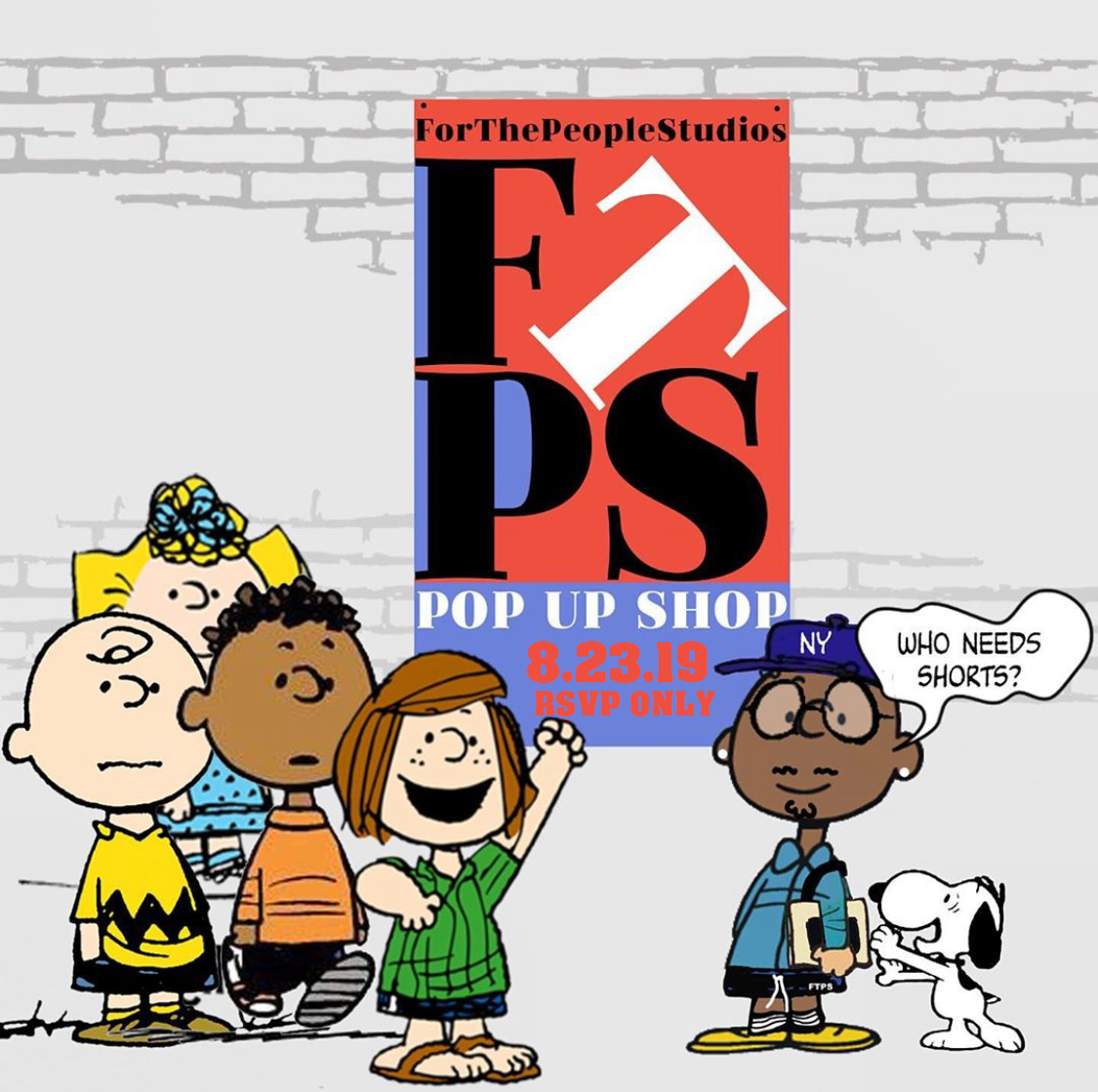 First off, Thank you for every bit of support, comment, order, shoutout, email, text....etc. This could have neverrrrrr been done without the love from yall and from the bottom of my heart...THANK YOU!
At long last!
The ForThePeopleStudios Launch Party is Here!
The door opens at 3pm until 9pm. Come enjoy an interactive experince with LIVE INSTALLATIONS and artwork by FTPS own Roberto Joseph (@Rob4President) throughout the space while you can purchase a refreshing smoothie from the high quality blenders of LIFE IS SMOOTHE (@LifeIsSmoothe). Attendees will have access to an EXCLUSIVE Life Is Smoothe x FTPS shorts. *LIMITED QUANITITY*
Music will be curated by New York City's very own, DJs Yeti (@Yetiwyckoff). Yeti is known for TURN UP and will hold down the vibes throughout the evening. Expect an incredible playlist while you spend some time at the LIVE GAMING POP UP during the evening. Bring your A game for some classics like Mario Kart, Oversized Bowling & more!
Last but not least, upcoming designer and founder of ForThePeopleStudios (@ForThePeopleStudios) will sell merchandise and exclusive items in the Pop Up Shop. Come dance, laugh, love, and vibe with us!
*NO COVER | MUST BE 21+ w/ID TO DRINK. RSVP ONLY*