Description
Investors / Corporates: Interested in attending or have any questions? Request an invitation at info@techfluence.eu

Are you a FinTech startup transforming the way travelers book and pay for travel and hotels, taxis and restaurants, as well as the associated insurance and reimbursement? Apply now for a chance to present to leading travel executives, investors and financial institutions: info@techfluence.eu
FTF On Tour | FinTech meets Travel - Tuesday, 6th Sep. 2016, Neu-Isenburg / Frankfurt
---
The Travel & Tourism business is a $8tn market accounting for nearly 10% of the global GDP, as per the 2015 Economic Impact Analysis of WTTC. Corporate travel sector alone is a $1tn behemoth, with over 200 mn travelers making nearly 4 bn business trips.
New technologies and the "sharing economy" are transforming the way travelers book and pay for travel and hotels, taxis and restaurants, as well as the associated insurance and reimbursement.
This inaugural FTF On Tour | FinTech meets Travel event looks at innovations at the intersection of travel and finance - from the point of view of travelers, travel managers or anyone handling travel arrangements within companies.
As an invitation-only initiative run in collaboration with sector experts, it will bring together the most promising startups and "hidden champions" in this space with leading investors, financial institutions and corporates.
Event Partner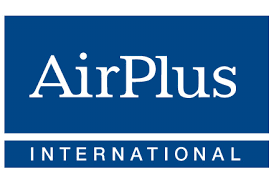 Co-Sponsors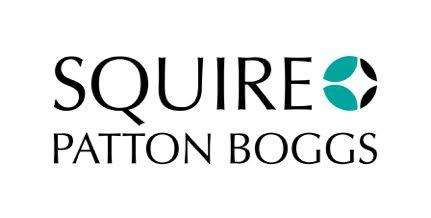 Media Partners

Agenda
10:00 Welcome address by AirPlus
10:15 FinTech meets Travel: Startup & Deal Landscape (TechFluence)
11:45 Roundtable Discussion
Money on the Move in 2020: How FinTech Shapes the Future of Travel
- Patrick W. Diemer, AirPlus International
- William Fenick, Interxion
- Dr. Andreas Fillmann, Squire Patton Boggs
- Paul Morgenthaler, CommerzVentures
14:50 Fireside Chat with Andrei Martchouk: Blockchain in Travel - Just Landed?
15:10 Startup Pitches III
16:00 Closing Remarks & Networking Drinks
---
alexander thamm
data science and predictive analytics solutions for financial services and travel.
BizPay
Travel now, pay over time- in easy monthly instalments via mobile.
Cardlay
Issue, load & manage payment cards for enterprise
Dine+Go Making payment in restaurants invisible- no more waiting time for the bill!
BillPay
PayLater- Instalment travel financing (invoice and Direct Debit) with risk-decision in real-time
FLIO
the most convenient, worldwide one stop solution to provide all services and information around all airports
FlyMoney Helps airlines and OTAs offer currency exchange as a cross-sale product to clients.
massUp
Online travel insurance as easy as online shopping!
MissionControl
Mission Control - An end to end travel assistant as a service
MyTimeToFlight: Managing Time, Adding Value.
Optile
Open, provider-independent platform- integrate multiple payment gateway providers within hours
OptioPay
improves
how consumers receive money from companies businesses turn payouts into
revenues
PoshBerry
Remaking of the 88 Trillion loyalty points ecosystem is our future
Reward Technology
Offer the right rewards to the right customer at the right time and place with IoT tech.
Valoot
Giving travelers access to forex rates usually reserved for banks, alongwith transparency and savings.
Xpenditure
Revolutionary mobile & web-based solution eliminates expense reports as we know them today
Participants (some participants undisclosed)
Global Business Travel Association
Graf Praschma Heß & Rottloff
IDA Ireland- European Financial Services
Lufthansa AirPlus Servicekarten GmbH
Main-Neckar-Capital-Group
MasterCard Payment Gateway Services
Rumford Capital / finparx
SevenVentures / ProSiebenSat.1
Verband Deutsches Reisemanagement
WEICHENSTELLER.digital
About Our Partners & Sponsors
AirPlus is a leading international provider of solutions for the day-to-day management of business travel. More than 46,500 corporate clients count on AirPlus for the payment and analysis of their business trip costs. Products and services are marketed worldwide under the AirPlus International brand. The AirPlus Company Account is the most successful central bill account based on UATP. More information is available at www.airplus.com
Interxion (NYSE: INXN) is a leading provider of cloud and carrier-neutral colocation data centre services in Europe, serving a wide range of customers through over 40 data centres in 11 European countries. Interxion's uniformly designed, energy efficient data centres offer customers extensive security and uptime for their mission-critical applications. With over 600 connectivity providers and 20 European Internet exchanges across its footprint, Interxion has created connectivity, cloud, content and finance hubs that foster growing customer communities of interest. For more information, please visit www.interxion.com.

Squire Patton Boggs: With offices in 21 countries on five continents, Squire Patton Boggs's global legal practice is in the markets where our clients do business. Squire Patton Boggs also has strong working relationships with independent firms in Europe and Latin America. The extensive practice and industry knowledge is shared via one of the most robust technology platforms in the legal business, as well as ongoing rotation of lawyers to the offices around the world. In addition, Squire Patton Boggs lawyers apply knowledge- and project-management tools to implement continual business process improvements and enhance the value of our legal services. More information is available at www.squirepb.com.
Organizer of FTF On Tour | FinTech meets Travel - Invitation Only
FinTech Forum offers award-winning insights and connections into the European FinTech startup and investment landscape: a network of 15000+ on our newsletter and social media channels, 20 events that have brought together over 300 curated startups with more than 1500 investors and financial institutions. FTF alumni have gone on to raise over $600mn in funding as of end-2018.