Description
SCHEDULE
Saturday, January 7, 2017
8:00 AM - REGISTRATION
8:30 AM-12:00 PM - DR. CORKY WILLHITE
12:00 PM – 12:45 PM - GUEST SPEAKER, MR. STEVE DOWN
12:45 PM – 1:30 PM - LUNCH PROVIDED
1:30 PM-5:00 PM - DR. CORKY WILLHITE
6 CE CREDITS
Anterior Composite Restorations , Posterior Composite Restorations, Restorative Dentistry, / AGD 254, 255
---
COURSE DESCRIPTION
"Transitional Bonding: Non-Traditional Composite Restorations for Major Occlusal and Esthetic Changes"
DR. CORKY WILLHITE
Learn a practical technique using composite that offers many advantages over traditional composite or porcelain restorations. Patients—including those that need extensive changes for function and esthetics—love conservative treatment, whether for financial reasons or just because they don't want their teeth "drilled down." Requiring virtually no prep even for smile make-overs and full mouth rehabilitation cases, long-lasting results can be expected. This course is very different than other resin courses. It is NOT about how to layer the resins, tints and opaquers but covers additional information that will help any doctor master their composite bonding skills.
Learning objectives:
Why porcelain is not always the best option
Step-by-step technique for "little or no prep" composite restorations
Restoring anterior guidance—even in severe wear cases—so it lasts for years
A method of opening Vertical Dimension that is conservative, practical, and effective
Verbal skills that will gain patient interest and increase patient acceptance
How to avoid the most common mistake with composite bonding
---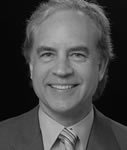 Dr. Corky Willhite

Dr. Corky Willhite has achieved Fellowship by the Academy of General Dentistry, the American College of Dentists and the American Academy of Cosmetic Dentistry. He is one of only 70 Accredited Fellows in the AACD of over 6,000 members worldwide. He has served on their Board of Governors (currently the American Board of Cosmetic Dentistry) and spent years as an Examiner for Accreditation. He is an Adjunct Assistant Clinical Professor in the Department of Comprehensive Dentistry and Biomaterials at L.S.U. School of Dentistry. He is on the faculty of the Center for Esthetic Excellence in Chicago and post-graduate esthetics program at Eastman Dental Center. He has been published and feels honored to have so many opportunities to lecture nationally and internationally. Over the years, his private practice in suburban New Orleans, The Smile Design Center, has become limited to Cosmetic Dentistry. His experience is based on a dedication to the belief that "excellence" and "esthetics" are not only compatible, but can take dentistry to a new level of satisfaction and success.
---
GUEST SPEAKER-Mr. Steve Down
As America's Wealth Coach, Steve is the Founder of Financially Fit, an organization committed to helping families and individuals create wealth from any starting point. He is the author of Financially Fit for Life, which is the financial education program of choice for thousands across North America. His most recent books are Idea Economy and Wealth Bound.
Steve will share the benefits of private equity as a primary wealth creation tool for dentists.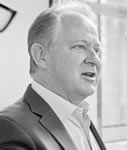 Mr. Steve Down
Salt Lake, UT
Steve Down, an Innovative Entrepreneur and, Successful Business Owner, is passionate about creating companies and providing jobs. He is the founder of many flourishing companies including CE Karma, Financially Fit, Even Stevens, The Falls Event Center, Storm Maker Media, and, Blue Hat Ventures.
You may learn more about The Steve Down Companies at www.stevedown.com
---

Catapult Group, LLC is an ADA CERP Recognized Provider. ADA CERP is a service of the American Dental Association to assist dental professionals in identifying quality providers of continuing dental education. ADA CERP does not approve or endorse individual courses or instructors, nor does it imply acceptance of credit hours by boards of dentistry.
This continuing education activity has been planned and implemented in accordance with the standards of the ADA Continuing Education Recognition Program (ADA CERP) through joint efforts between Catapult Group, LLC and CE Karma. Approval term 11/1/14 to 12/31/18.

Catapult Group, LLC is an Academy of General Dentistry Approved PACE Program Provider FAGD/MAGD Credit. Approval does not imply acceptance by a state or provincial board of dentistry or AGD endorsement. 6/1/16 to 5/31/20 Provider #306446
Date and Time
Location
Sheraton Fort Worth Downtown Hotel
1701 Commerce Street Fort Worth
Fort Worth, Texas 85234