Description
SCHEDULE
Friday, January 6, 2017
8:00 AM - REGISTRATION
8:30 AM-12:00 PM - DR. MIKE MIYASAKI
12:00 PM – 12:45 PM - GUEST SPEAKER, MR. STEVE DOWN
12:45 PM – 1:30 PM - LUNCH PROVIDED
1:30 PM-5:00 PM - DR. MIKE MIYASAKI
7 CE CREDITS
Occlusion / ADG Occlusa Adjustment /Therapy - 180 , 184
---
COURSE DESCRIPTION
"Practical Approach to Occlusion and Function"
DR. MIKE MIYASAKI
Many clinicians know their understanding of occlusion is holding them back while others continue to build upon their current knowledge. This course is for both. From Dentures to Implants and our restorative procedures in-between we appreciate that function is important for aesthetic and restorative success. In this course, we discuss what is seen every day and the advanced issues of wear and TMD. Dr. Miyasaki will discuss important integration points of how to discuss these issues with patients, alternatives of treatment, material selection, and when needed how to find and test the comfortable bite. Building on this understanding we will discuss the solutions we can offer our patients from simple to complex. The course is designed to provide you with usable information and techniques you can use to educate and treat your patients immediately to grow your practice.
Learning Objectives:
Give attendees an understanding of the anatomy and influences on the stomatognathic system
Show attendees the current material choices for patients with functional issues
Demonstrate how to find a comfortable bite and confirm it
Have attendees understand how to have discussions with their patients and enroll them into further needed treatment
---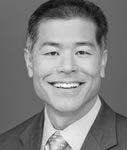 Dr. Mike Miyasaki
Sacramento, California

Dr. Michael A. Miyasaki is a full-time clinician of general dentistry in his practice located in Sacramento, CA, and has been involved in dental education for 30 years. He was involved full-time in live-patient treatment courses at the Las Vegas Institute for over 10 years teaching aesthetic techniques and occlusion. Dr. Miyasaki was the editor of a dental magazine and has been involved in many corporate aspects of the dental industry. In his practice he incorporates the latest in technology, but he understands the importance to keep it real so everyone can take his information and implement it. He is constantly involved with the research and development of products used in aesthetic dentistry, instructs courses for Myotronics, and is the Director of Education for the Pacific Aesthetic Continuum which conducts live-patient treatment programs across the United States with an emphasis on comprehensive restorative dentistry done aesthetically. His goal is to make it easier for his colleagues to provide quality dental care and be successful in practice with happy patients.
---
GUEST SPEAKER-Mr. Steve Down
As America's Wealth Coach, Steve is the Founder of Financially Fit, an organization committed to helping families and individuals create wealth from any starting point. He is the author of Financially Fit for Life, which is the financial education program of choice for thousands across North America. His most recent books are Idea Economy and Wealth Bound.
Steve will share the benefits of private equity as a primary wealth creation tool for dentists.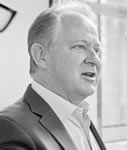 Mr. Steve Down
Salt Lake, UT
Steve Down, an Innovative Entrepreneur and, Successful Business Owner, is passionate about creating companies and providing jobs. He is the founder of many flourishing companies including CE Karma, Financially Fit, Even Stevens, The Falls Event Center, Storm Maker Media, and, Blue Hat Ventures.
You may learn more about The Steve Down Companies at www.stevedown.com
---

Catapult Group, LLC is an ADA CERP Recognized Provider. ADA CERP is a service of the American Dental Association to assist dental professionals in identifying quality providers of continuing dental education. ADA CERP does not approve or endorse individual courses or instructors, nor does it imply acceptance of credit hours by boards of dentistry.
This continuing education activity has been planned and implemented in accordance with the standards of the ADA Continuing Education Recognition Program (ADA CERP) through joint efforts between Catapult Group, LLC and CE Karma. Approval term 11/1/14 to 12/31/18.

Catapult Group, LLC is an Academy of General Dentistry Approved PACE Program Provider FAGD/MAGD Credit. Approval does not imply acceptance by a state or provincial board of dentistry or AGD endorsement. 6/1/16 to 5/31/20 Provider #306446
Date and Time
Location
Sheraton Fort Worth Downtown Hotel
1701 Commerce Street Fort Worth
Fort Worth, Texas 76102