Description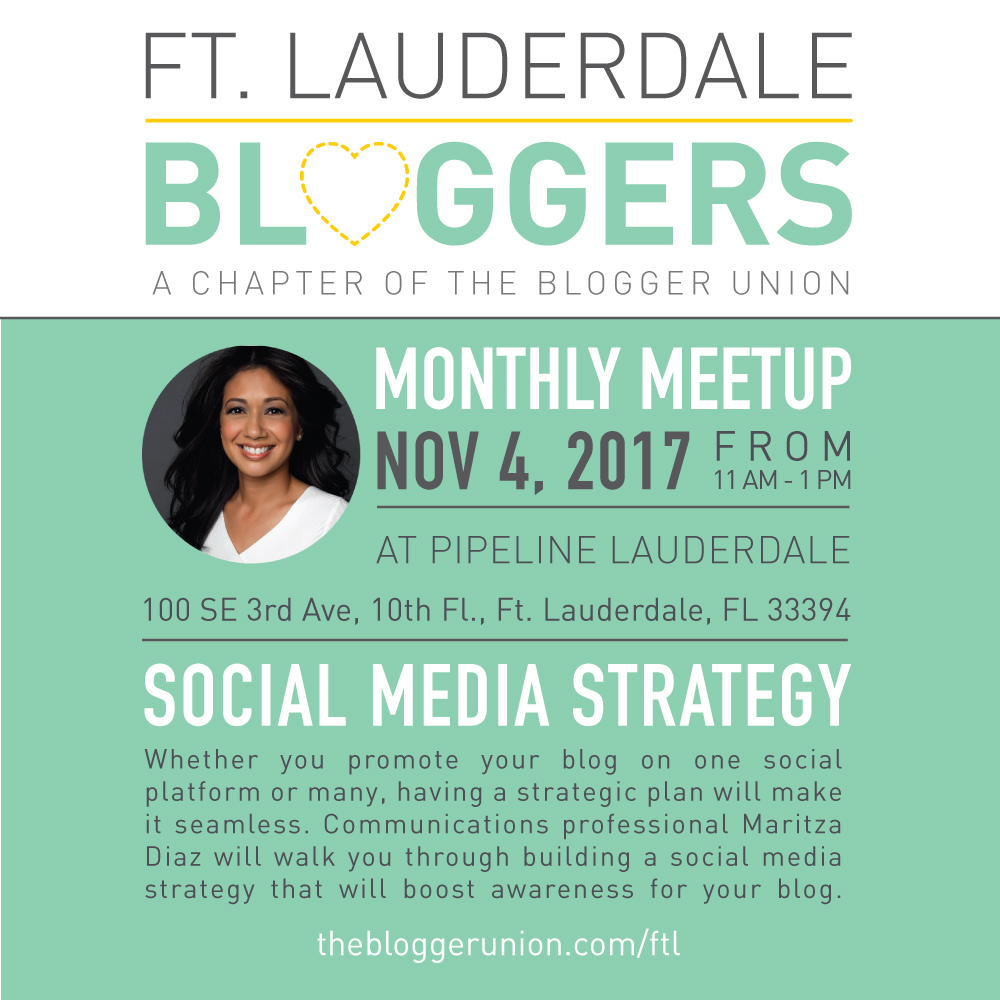 Building a Cohesive Social Media Strategy for Your Blog
Facebook, Instagram, Twitter... which platform should you use to promote your blog and how often? You might focus on your favorite, but there are benefits to each. It all begins with having clear goals.
Reaching those goals will feel seamless when you have a strategy. Learn from communications professional Maritza Diaz as she shows you how to build a strategic plan that will boost awareness for your blog.
Speaker: Maritza Diaz of Little Giant Life
Host/Sponsor
Thank you to our sponsor Pipeline Lauderdale coworking space for hosting us.

Interested in sponsoring Ft Lauderdale Bloggers? Contact us!

Ft Lauderdale Bloggers is a chapter of The Blogger Union. It offers networking and education for Broward Bloggers as well as access to businesses wishing to work with bloggers and influencers for campaigns.