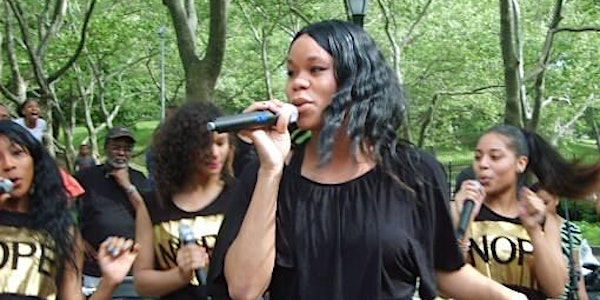 FSR Annual Peace Fest Awards and Global Talent
When and where
Location
FORT GREENE PARK Fort Greene Park, Myrtle Avenue @ North Portland Avenue, Brooklyn 11205 BROOKLYN, NEW YORK 11205
Description
FSR ANNUAL PEACE FEST AWARDS AND GLOBAL TALENT
FSRpeacefest need quality support; dedicated, consistent and
compassionate individuals or group volunteers as FSR Peace Ambassadors
Join us in prayer, advocating and outreach on none violence acts, peace, love, unity,
hope, respect, dignity, compassion, quality of life in Homes, Nation and World Communities.
We bringing diverse people together and foster non-violence and peaceful ideologues and
positive interactions including music.
DAY: MONDAY, MEMORIAL DAY,
DATE: MAY 25, 2020, 10:00 A.M. - 6:00 P.M.

TIME: FSR PEACE FEST WALK AND PARADE AT 10:00 A.M.
SPECIAL GIFT FOR PEOPLE WHO ARRIVE BEFORE 9:30 A.M.
ARTISTS SHOWCASE AND COMMUNITY AWARDS START AT 12:00 NOON
ALL DAY FUN AND USEFUL INFORMATION FOR INDIVIDUALS AND FAMILIES.
EVENT PLACE: FORT GREENE PARK ON MYRTLE AVENUE,
BETWEEN NORTH PORTLAND AVE AND ST. EDWARDS STREET.
FORT GREENE, BROOKLYN, NY. 11205


What and how you will improve peace and quality of life in your area;
we are to change the hearts and souls with love, compassion and peaceful
solutions, through the grace of Divine mercy; not with knives, swords, guns or
nuclear weapons.
Join us, collaborate and share your time, talent and
ideas; for more information email us at:
FSRpeacefest@FamilySupportandResourcesny.org
The talent and ideas will be features during
FSR Annual Peace Fest, on Monday Memorial Day and
Showcase will be aired on Lady V Show TV and Podcast.