FSPW Presents: WrestleRevival VIII | Fanfest & Event - August 28th, 2021
Firestar Pro Wrestling returns to the beautiful Greensboro Sportsplex for our biggest event of the year, the 8th annual WrestleRevival!
About this event
WrestleRevival Fanfest
3 PM: WrestleRevival Fanfest- Meet & Greet with Firestar superstars, and additional live wrestling matches!
5 PM: WrestleRevival Fanfest conclude.
WrestleRevival VIII
6 PM: Doors open to general admission.
7 PM: Bell Time for WrestleRevival VIII.
10 PM: Event conclude.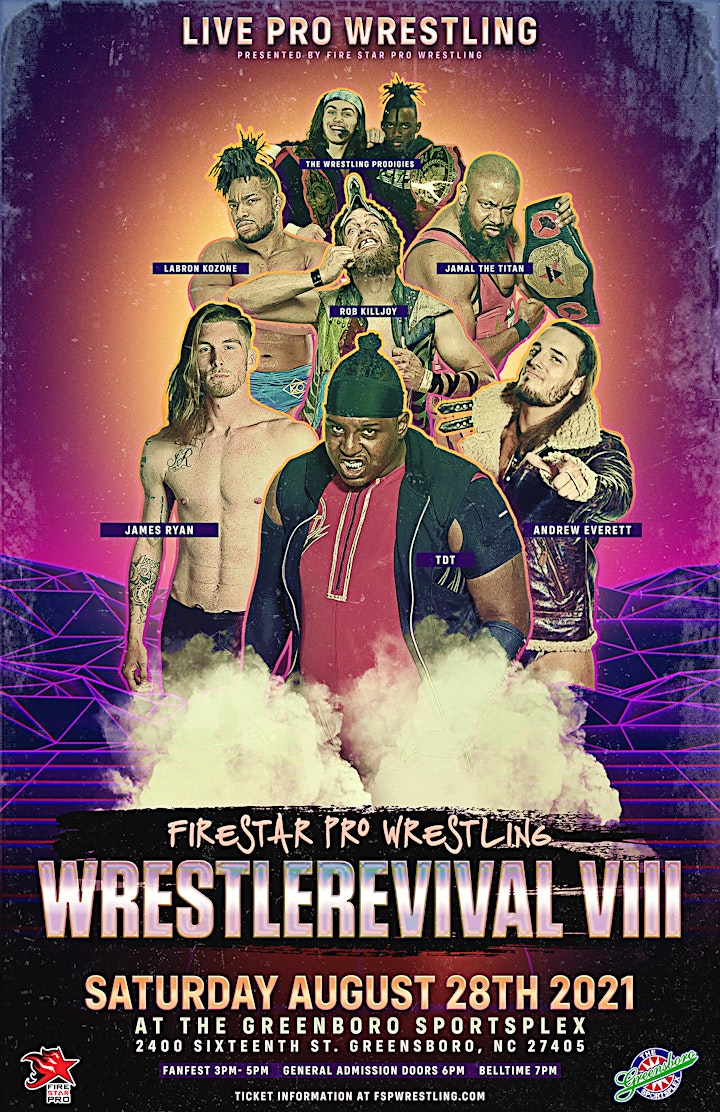 Organizer of FSPW Presents: WrestleRevival VIII | Fanfest & Event - August 28th, 2021