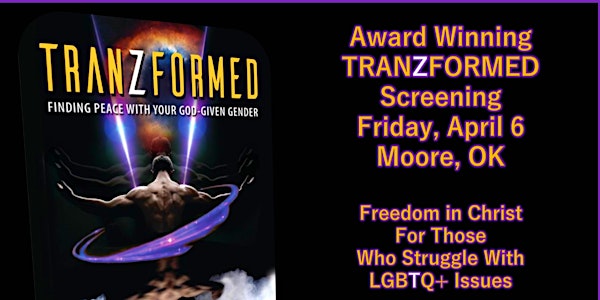 FSM Screening of TranZformed Documentary
By First Stone Ministries
Date and time
Friday, April 6, 2018 · 6:30 - 9:30pm CDT
Location
First Moore Baptist Church 301 Northeast 27th Street Moore, OK 73160
Description
First Stone Ministries is providing this screening for those who specifically participate and support the vision and mission of First Stone, and for their families and friends. You must be in agreement with the "Attendance and Code of Conduct Agreement" to attend.

New Award-Winning Documentary
TRANZFORMED!
Fifteen transgender individuals join with numerous experts to dispel the confusion and bear witness to what Jesus Christ can do for those who struggle with gender dysphoria.
When: April 6, 2018, at 6:30 PM
Location: First Moore Baptist Church, Movie Screening Auditorium, 301 NE 27 Street, Moore, OK 73160
After screening the documentary, there will be live testimonies from those in the documentary and others: Former Transgender – Laura Perry, Former Lesbian – Laura Leigh Stanlake, Intersex Man – Joseph Thiessen, Former Drag Queen Star – Daniel Delgado, Former Homosexual Sex Addict & Abuse Survivor– Jim Farrington, and finally, another Former Homosexual – Stephen Black, this will also be the Q&A Panel.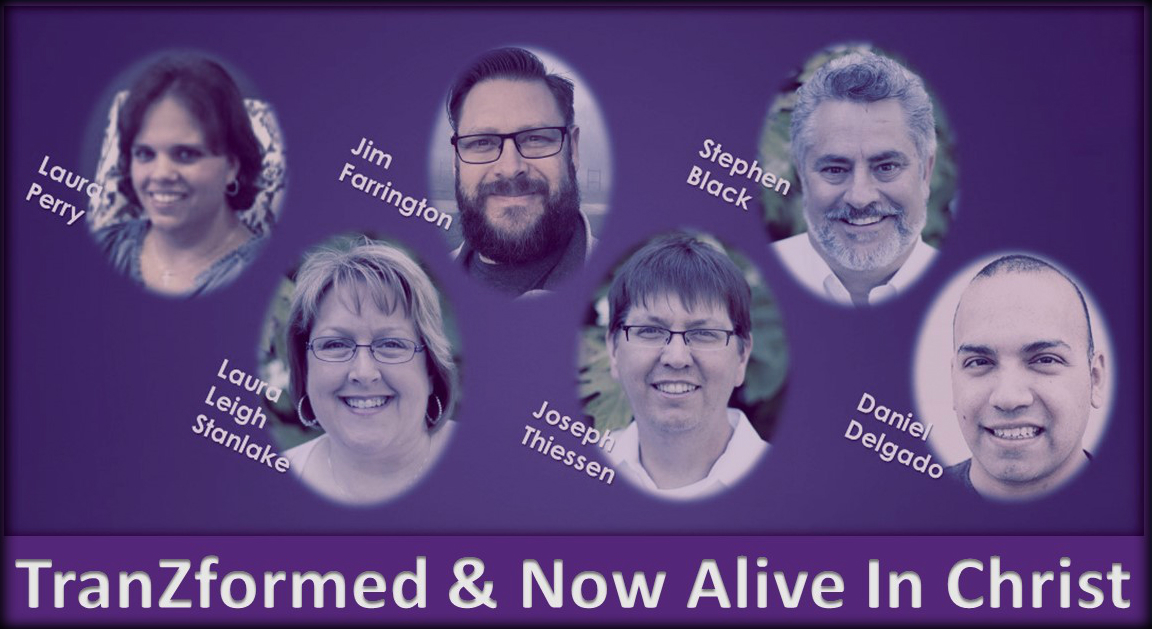 Eventbrite Sign-Up Required for Entrance*

More about the Documentary
• Stories of Hope & Healing from Former Transsexuals, Transvestites, Drag Queens & Intersex Individuals - Amazing Testimonies of Men and Women Who Have Come Out of Transgender Confusion and Have Freedom in Christ
• Understanding the Difference Between Intersex and Transgender
• A Brief History of Transgender People
• Transgender Conditions - The Terms Defined
• A Biblical & Philosophical Foundation of Thought on the Subject by Dr James Anderson

In Attending this First Stone Ministries Screening You Are Agreeing to Abide by the ATTENDANCE POLICY for All of First Stone Ministries Events

This First Stone Ministries' Screening is specifically for those who participate and support the vision and mission of First Stone and for their families.
* Walk-ins will be accepted upon receipt of a signed Attendance and Code of Conduct Agreement.
About the organizer
First Stone's primary purpose is to lead the sexually and relationally broken into a liberating relationship with Jesus Christ as Savior and Lord. Discipleship and restoration in every area of one's life is stressed; however, there is detailed emphasis on overcoming all forms of sexual brokenness including homosexuality, sexual abuse and addiction to pornography.