Description
Can you believe it's been almost 10 years since you graduated from FSDB? Celebrate this milestone by attending FSDB Homecoming then following night with the Reunion Weekend, Novemeber 5, 2016! Reunion Weekend provides the opportunity to socialize and network with fellow FSDB alumni, and reminisce with classmates.
We will go eat at 4040 Hillwood Rd. Jacksonville, FL 32223 as our main location, start with cathering service by Mojo Bar-B-Que from Jacksonville as our dinner along with our open bar as mixed drinks, beer, wine and non-alcoholic beverages and finger foods. Take advantage of all that your day trip to an unforgettable weekend by attending FSDB Class of 2006 Reunion Weekend in Saint Augustine, FL and Jacksonville, FL.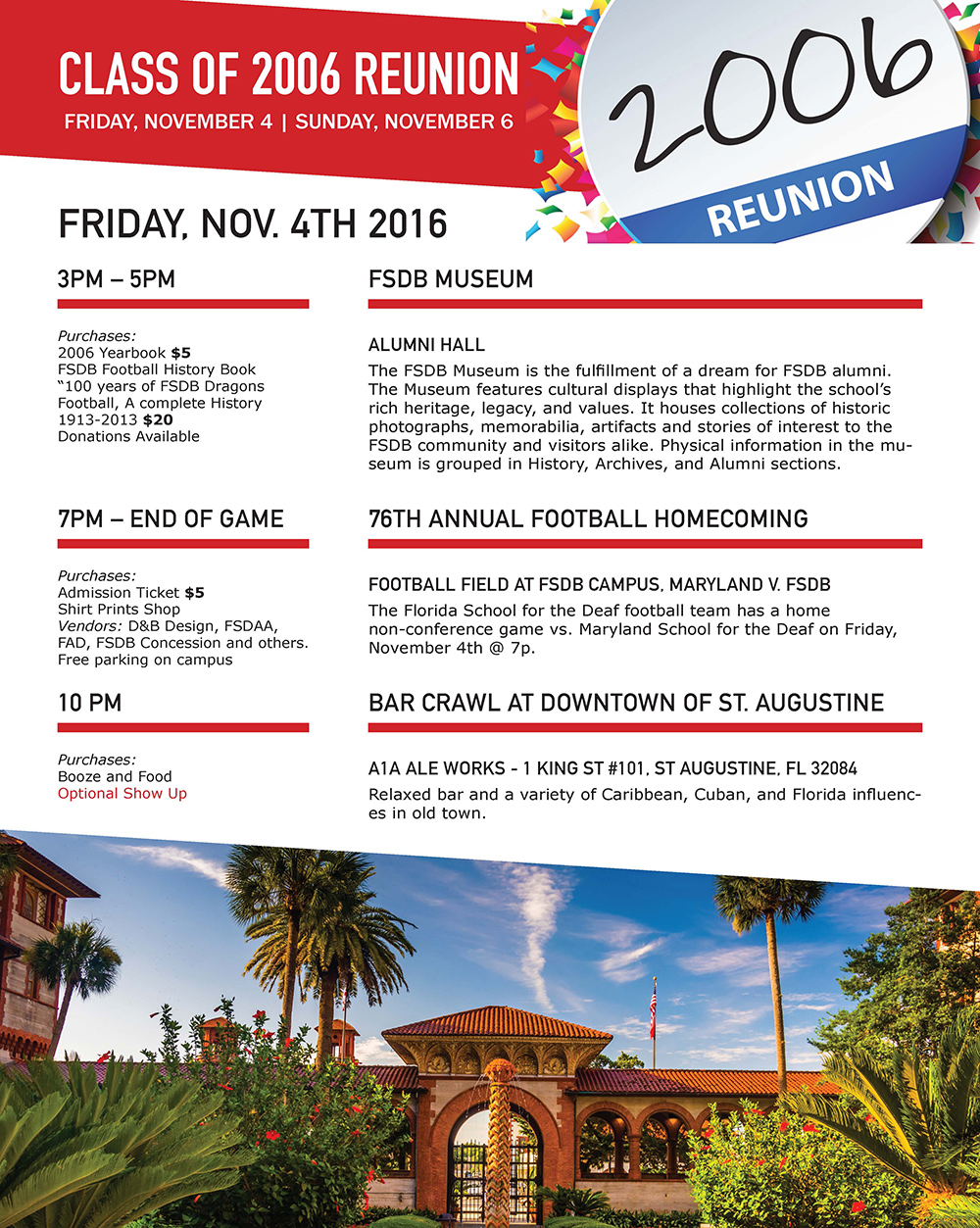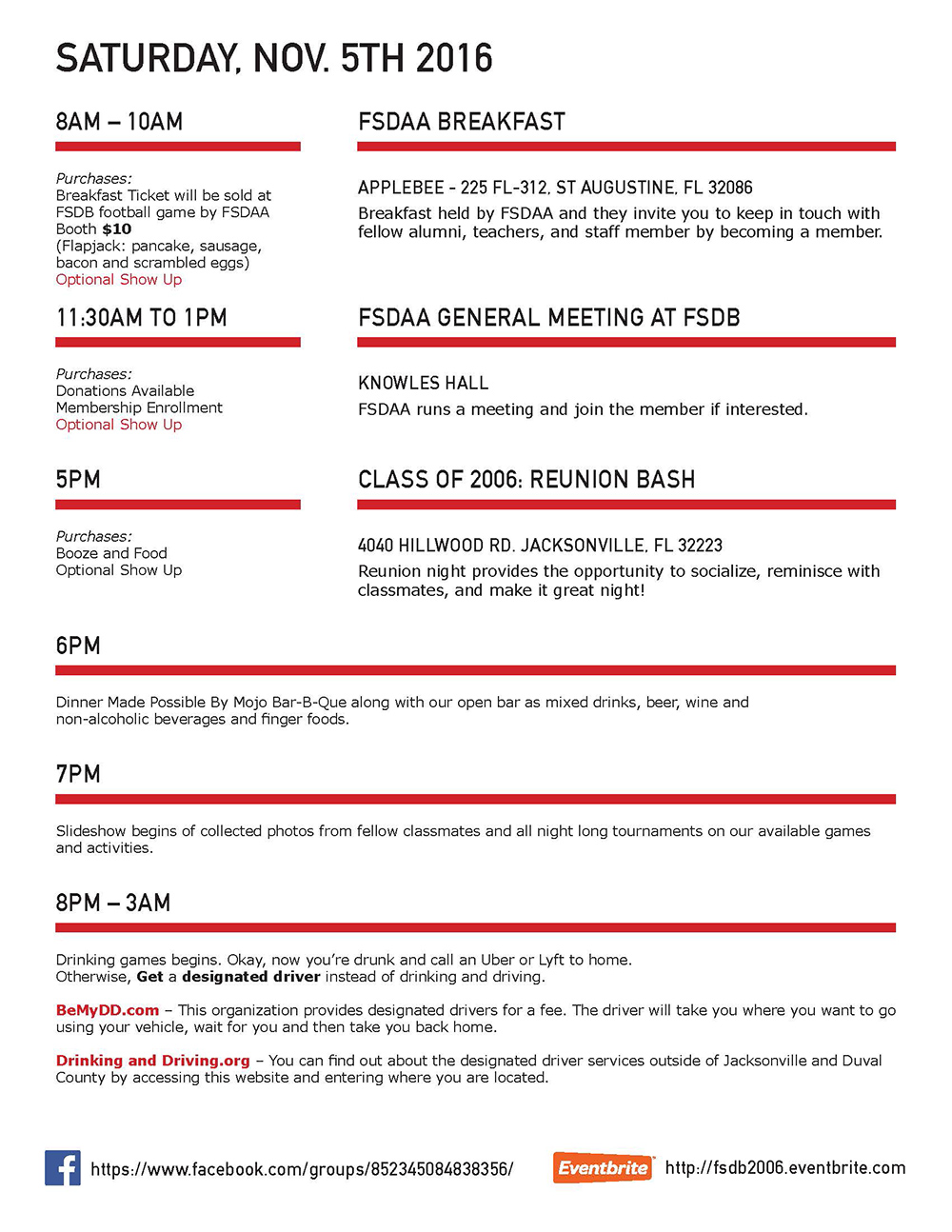 FAQs
Where is the specific location for our reunion event?
4040 Hillwood Rd. Jacksonville, FL 32223
What are my transport/parking options getting to the reunion event?
Parking will be arranged soon as your arrival. We will let you know where to park down the road.
What about our children will do to the reunion event?
Our event are things which are directly incompatible with kids, like late-night parties. So please plan ahead and to find your caregiver during those times.
What can/can't I bring to the event?
This event is an iniviation only, especially all class of 2006 and plus one, excluding children(s).
Where can I contact the organizer with any questions?
https://www.eventbrite.com/preview?eid=19523489282#lightbox_contact