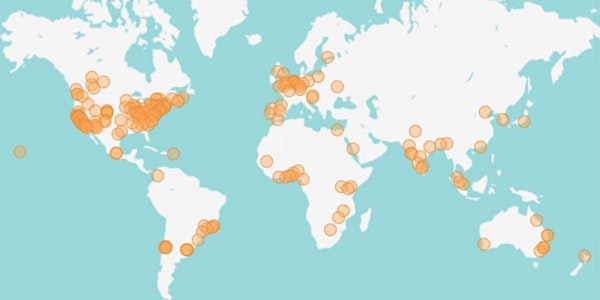 FSCI 2022 ONLINE
The FORCE11 Scholarly Communication Institute (FSCI) 2022 is an Online Event
Refund Policy
Refunds up to 7 days before event
About this event
Welcome to FSCI 2022, a completely virtual community-driven event, with multiple activities taking place online from July 25-29, 2022.
All attendees must register here to gain access to the private FSCI Online Event Center hosted at Sched.com, where they can select seats for plenaries and a variety of community events.
When you can still purchase a ticket for $10 to attend our plenary events, course registration is now closed. Only Package 3 for plenary and community events is available.
*NOTE: You will be prompted to log into Sched.com after your register at EventBrite, where you will select your events. Please use the same email for both your EventBrite and Sched.com accounts, if possible.
After your registration at EventBrite is complete, you will be invited into the "private, by invitation only" FSCI 2022 Online Center hosted at Sched.com. If you have an existing account, add your Sched.com password. If you do not have a Sched.com account, follow the instructions on the email you will receive. Once logged into Sched.com:
Update your profile and select "schedule" to select any plenary events and community events that interest you, as some events also have limited capacity. Simply select the radio button next to the event to be add that event to your schedule .
No Registration Deadline for Plenary Events or Community Events.
If you are having any troubles or have any questions, contact Lusia at fsci-info@force11.org.
We are looking forward to seeing you online in July.
Best - The FSCI Organizers