Location
Clif Bar & Company Headquarters
1451 66th Street
Emeryville, CA 94608
Description
Showcasing Entrepreneurs and Exploring Forces Driving Food System Change
Join us for an extraordinary afternoon at Clif Bar & Company headquarters in Emeryville, California.
You'll hear from the entrepreneurs behind some of the most promising solutions to our planet's greatest food production and distribution challenges. You'll experience an interactive food system education exploring key challenges and opportunities for driving change across the food and agricultural value chain. You'll engage with thought-provoking ideas and with global leaders across the food industry, the public sector, scientists, influencers and others that will challenge your assumptions and introduce you to new ideas. You'll leave with a new perspective on the key forces at play in the changing food system innovations, and opportunities for investment and impact.
In addition to presentations by FS6 Cohort 4 entrepreneurs, the agenda will feature dynamic speakers from across the food system as they explore opportunities to invest in the future of how we grow, produce and distribute food.
Speakers will include:
· Rada Dogandjieva, Senior Agriculture Programs Manager, Clif Bar and Co.
· Eric Chen, Investor and Partner at Ovo Fund
· Daphne Miller, MD - Author, Clinical Professor UCSF, and Founder of the Health from Soil Up Initiative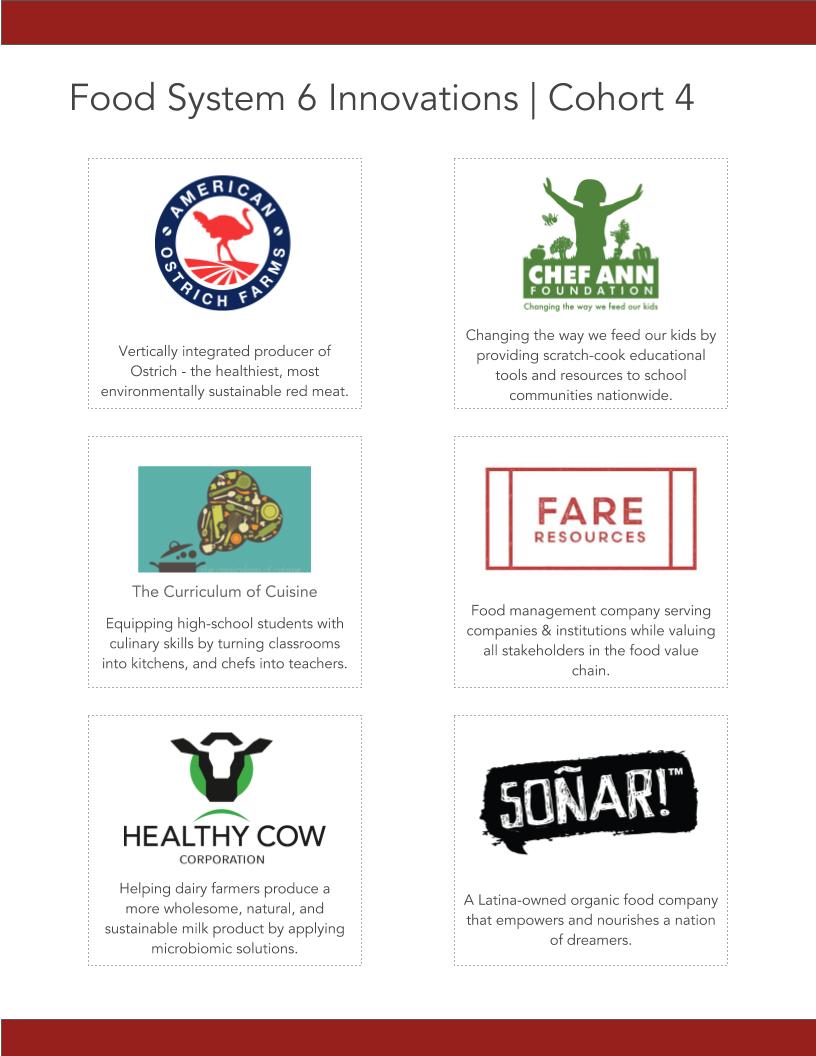 Agenda:
- 1:45 pm: Doors Open / Registration
- 2:15pm- 5:30pm: Educational Program & Entreprenuer Presentations
- 5:45pm – 7:00 pm Concluding Remarks & Reception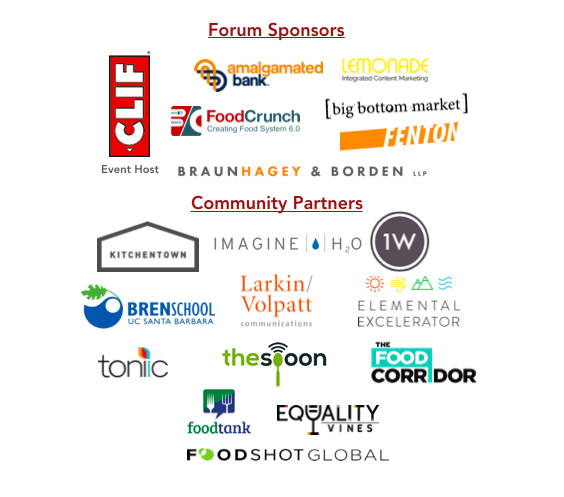 To learn more about Sponsorship opportunities please email fs6@foodsystem6.org
Please note that the agenda and program details are subject to change.

FAQs
What is Food System 6?
Food System 6 Accelerator, Inc. is a 501(c)(3) non-profit organization focused on surfacing, supporting, and scaling the most promising entrepreneurs transforming our food system.
Can you tell me more about tickets?
Yes! There are a limited number of Early Bird tickets are available until April 19th. All purchases are final but your reservation can be transferred to another party. Capacity is limited, and a waitlist will be established once the event is sold out.
What are my transportation options for getting to and from the event?
Emery-Go Round offers free, last-mile connections from Macarthur BART station throughout the city of Emeryville. Using this map, stops #10 and #12 are directly adjacent to the venue at 1451 66th Street Emeryville, CA 94608.
We highly encourage carpooling and ride share services.
There is typically ample street parking within a few blocks.
Please do not park at Clif Bar & Co. as these spaces are reserved and you may be towed. Please do not leave valuables in your vehicle.
How can I contact the organizer with any questions?
Should you have any questions regarding the event, please email fs6@foodsystem6.org
Is my ticket purchase or donation tax deductible?
FS6 is a registered 501 (c)(3) non-profit organization. Ticket sales and donations may be tax deductible to the extent permitted by law.
In addition to attending the Forum, how else can I support this work?
FS6 gladly accepts donations through our website.