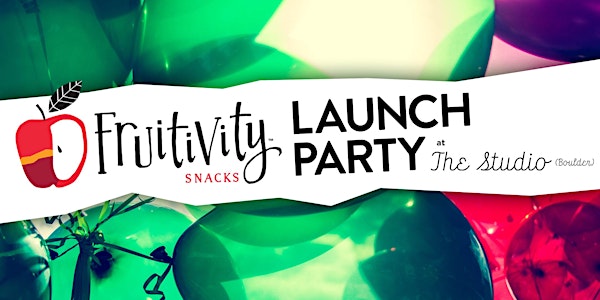 When and where
Location
The Studio (Boulder) 3550 Frontier Avenue #Unit A2 Boulder, CO 80301
Description
Join 1908 Brands at The Studio on January 19th from 5:30 - 7:30 to celebrate the launch of Fruitivity Snacks.
We spent the last few months crafting the next big thing… After much time spent playing with our food and even more spent perfecting new flavors, we are proud to launch Fruitivity Snacks (the rebrand of Appleooz) along with 4 new flavors of crunchy apple chips!
Fruitivity is the only fruit snack soaked in 100% fruit juice before drying to naturally preserve freshness and infuse flavor. The new flavors will be announced and ready to savor at the launch party. Bring your kids, bring your friends, for the fun never ends – this is a party for the young, and the old, but most of all the bold. We'll even have a few surprises to keep you guessing.
The Studio is designed with an "industrial chic" aesthetic by renowned artist and co-founder Jen Lewin. The space functions as a community collaboration space and art gallery. Check out the space here: http://thestudioboulder.com
---
So come, be curious and don't second guess–
together we'll find where fruit can go next.