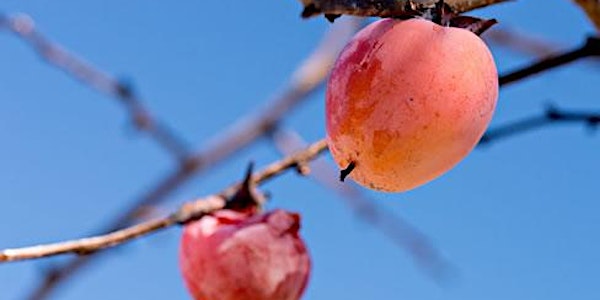 Fruit Talks and Field Walks: Persimmons with Eliza Greenman
Join us for an exciting new series that focuses on native and heritage trees.
About this event
This workshop will be lead by Eliza Greenman, a fruit explorer, horticultural historian, and designer /implementer of agroforestry plans that integrate livestock (and humans) into tree crop systems/orchards. Learn more about Eliza and her work here...
Eliza will lead us in a one-hour online class, followed by a half-day field trip to Oak Spring Garden Foundation. We will be out of doors and walking, please wear comfortable clothing and appropriate shoes.
Workshop:
When: Thursday, November 11, 7:00 - 8:00PM
Where: Online!
Field Trip:
When: Saturday, November 13, 8:00AM - Noon
Where: Oak Spring Garden Foundation, Upperville, VA
Workshop only: $15
Workshop and field walk: $75