About this Event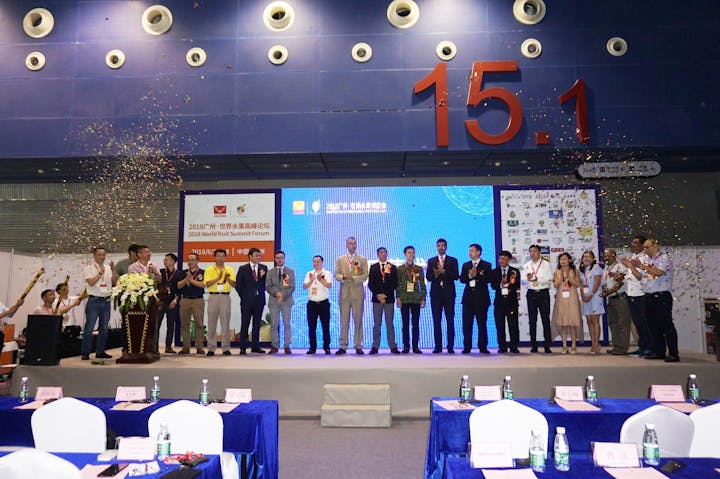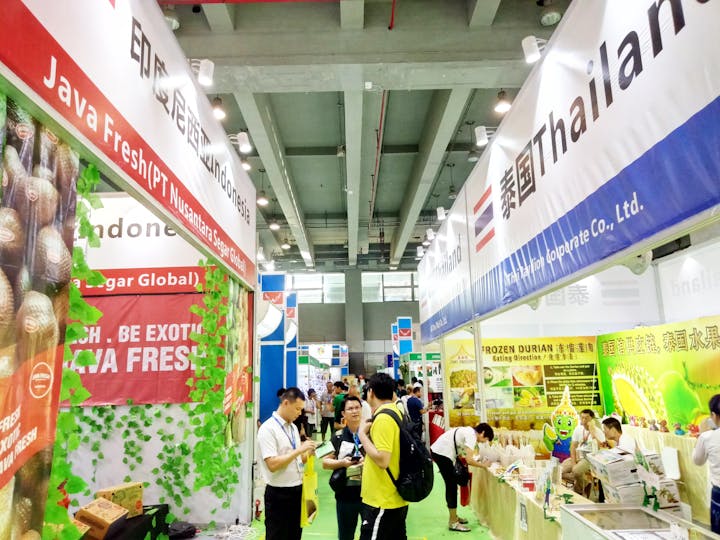 Venue: China Import & Export Fair Complex
Area: 30,000 sqm
Exhibitors: 500
Visitors: 30,000
Exhibition Scope
• Fresh Fruits
• Processed Fruits
• Fruit Processing Equipment &Technology
• Cold Chain & Logistics
• Fruit Growing & Post-harvest Handling
• Fresh Retail & Related Technology
Information
Fruit Expo in Guangzhou is an international trade fair dedicated to fruit, fruit growing, fruit-related equipment, cold chain, logistics and retail. The upcoming expo will be held on 27 - 29 June in China Import & Export Fair Complex and will cover approximately 30,000 sq m of exhibition area. Over 500 exhibitors and 30,000 visitors will come to Guangzhou to take part in the event.
Who can you meet there
Fruit Expo's events like World Fruit Expo Forum 2019 and World Fruit Matchmaking Meeting 2019 is where attendees can exchange ideas with fruit industry insiders or connect with retailers, wholesalers, manufacturing professionals and representatives of fruit chain stores, orchards, professional associations, magazines, e-commerce platforms, etc.
A Good Chance for Fruit Exporters
Based on China Custom, China's total fruit import was about 4.8556 million tons, with the import value of nearly $6.945 billion, increasing by 25.91% and 36.48% year on year respectively. However, due to the backward technology and equipment, with as high as 30% post-harvest loss rate of fruits, and only about 8% processing and transformation capacity, the gap of fruit storage and preservation between developed countries is large, especially the cold chain technology.
What is new for Fruit Expo 2019
•Promoted by over 250 overseas professional media.
•Strategic cooperation with China Fruit Marketing Association (CMFA).
•Targeted and high-end visitors will be invited.
•Country pavilions will be built up when overseas exhibitors reach a certain amount.
•Supported again by locally based consulates of Chile, Greece, Peru, Argentina, Indonesia, Thailand, USA, Malaysia and other 8 countries.
Fruit Expo aims to be a professional trade platform for global insiders, and contribute to the exchange and development of worldwide fruit technology. We organizer are cordially inviting you to attend the grand event and collude development together!
Fruit Expo 2019 Organizing Committee
Contact Person: Wain Wen
Email: fruitwain@163.com       
Mobile/Whatsapp/Wechat: +86 136 4085 0583
Website: http://www.fruit-expo.com/index.php?lang=en