About this Event
When Fruit Bats announced its new album and signing to Merge Records late last year, singer/songwriter Eric D. Johnson did so by "Getting in a Van Again." The 15-minute mockumentary presented a surrealist view of the music industry, while teasing the very real themes explored on Gold Past Life—due out June 21, 2019.
"I know I said I'd be around this year, but here I am getting in a van again."
Gold Past Life marks both an end and a beginning. It's the end of an unintentional thematic trilogy of records that began with 2014's EDJ (a solo record by name, but a Fruit Bats release in spirit) and hit an emotional peak with 2016's Absolute Loser. They encompassed years of loss, displacement, and the persistent, low-level anxiety of the current political climate. They were written in the wake of friends who left these earthly confines and families that could have been.
"I wrote music to comfort myself," says Johnson of those times. "It was a soothing balm."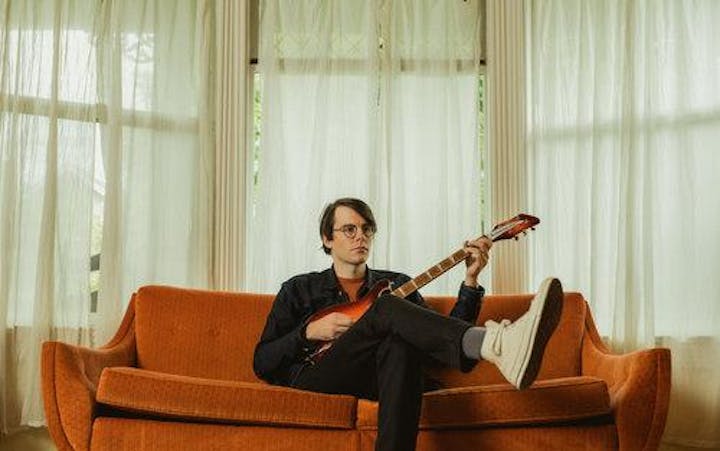 Cataldo has been hailed as "the rare kind of artist who's able to absorb the chaotic world around him and distill it into crystalline song…with an eye for telling detail and an ear for unusual sonic textures" by American Songwriter. Their 2017 release Keepers has been welcomed as "nostalgic, and effortlessly, poetically profound," by Nylon and "wistful and hopeful and beautiful, a brightly emotive yet understated slow-build that splits the difference between Anderson associate Ben Gibbard's pensive indie rock stylings and rhythmically complex pop worthy of an '80s teen movie's closing credits" by Stereogum. Cataldo's 6th release "Literally Main Street" is due in September—KEXP calls it "a perfect example of master songwriting."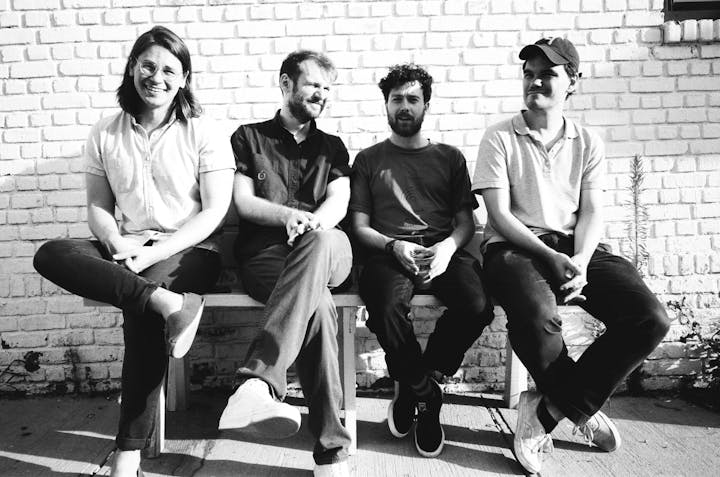 Listening to Office Culture's A Life of Crime is like walking into a beloved old bar in a neighborhood where you no longer live: the staff welcomes you warmly, the drinks are just as strong, but the place feels haunted somehow—and you can't tell if the familiar old faces are the ghosts, or if you are. On the surface, it's easy to slot Winston Cook-Wilson into the canon of songwriters like Donald Fagen, Warren Zevon, maybe even early Tom Waits: sardonic sometimes but not unsentimental, crafting scenes of rainy nights in the city and giving life to the lonely lovers and goodhearted scoundrels who populate them. Listen closer and you may detect hints of Joni Mitchell: in the jazz-inflected chords and melodies that flow like conversations, the way a personal detail might widen into a universal observation within the scope of a line. Go even deeper and you'll find a deep devotion to classic song form, inherited from early-20th-century pop standards. Taken all together, the music combines the most impressionistic strains of American songwriting with the most carefully structured.
This description may be leading you to an image of a man alone at the piano, spinning out stories all evening, but that's only half the picture. Office Culture the band (featuring Ian Wayne on guitar and keyboards, Pat Kelly on drums, and Charlie Kaplan on bass) create a sonic world that's as rich and enveloping as the narratives themselves, drawing from the immaculate surfaces of '70s and '80s soft rock, the quiet intensity of Talk Talk, the chilly expanses of ECM jazz. In 2019, these sounds are pretty familiar to good record collectors, but they've never been combined in quite this way, or married to a set of songs so affecting and incisive. In A Life of Crime, the party's always winding down, "the balloons are clinging to the floor," but you find yourself wanting to stay. There's an ex-lover across the room who might be persuaded to rekindle the old flame, or at least humor you for a while. And in your lost and besotted current state, the sad songs playing over the speakers are the most beautiful music in the world.
Performers
Date and Time
Location
Refund Policy