Description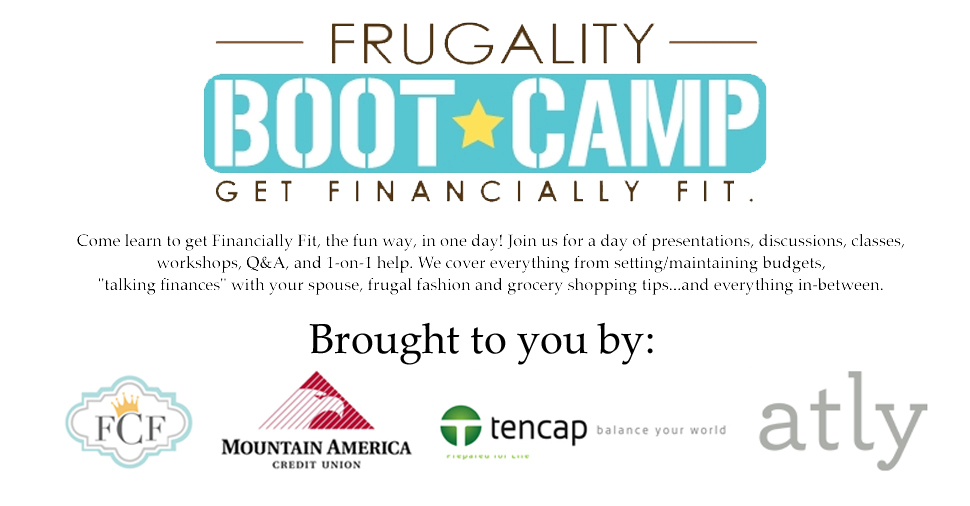 Announcing: Frugality Boot Camp 2014!
Hosted by Jordan Page, "The Fun Cheap or Free Queen" and Mountain America Credit Union .
The event will be held on January 18th, 2014 in South Jordan, UT.
Come get financially fit, in one day, the fun way.
Join us for a day of:
I

nteractive discussions, lectures, and classes

Good food (lunch provided)

A day of education and fun

Giveaways and take-home gifts

Mingling with other like-minded people, and forming new friendships

One-on-one coaching and Q&A from frugality and finance experts throughout Utah

The info and skills to save your family thousands of dollars for years to come!
New this year: Break-out classes and hands-on workshops. YOU choose the topics you want to learn more about!
Come learn...
Step-by-step "how-to" on setting and maintaining a budget

"How much should I spend on...?" (groceries.,shopping, eating out, health insurance, a home, you name it, we cover it!)

The simple way to grocery shop and meal-plan, saving you thousands...no coupon clipping needed.

How to talk to your spouse about finances

How to motivate the unmotivated spouse

Health, beauty, and fashion on a budget

How to fit home decor, shopping, DIY, and hobbies into your budget

How to gain and maintain an overall balanced frugal lifestyle

How to teach financial responsibility to your kids

Debt 101 including loans, credit scores, how to pay off debt, and more!

How to give your kids "everything", without breaking the bank.

How to be able to BUY what you want, DO what you want, and LIVE how you want, all while on a tight budget.

"Man Camp" for husbands, and "Husband's Point of View": Learn how to effectively divide up and work through family financial responsibilities.

And much, much more!
Go to www.frugalitybootcamp.com for information and details
Registration closes Jan 16th
See you there :)
P.S. Be sure to join the FBC'14 Facebook Group once you register so you can meet other attendees and stay up-to-date with information!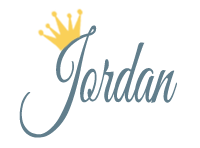 Organizer of Frugality Boot Camp 2014